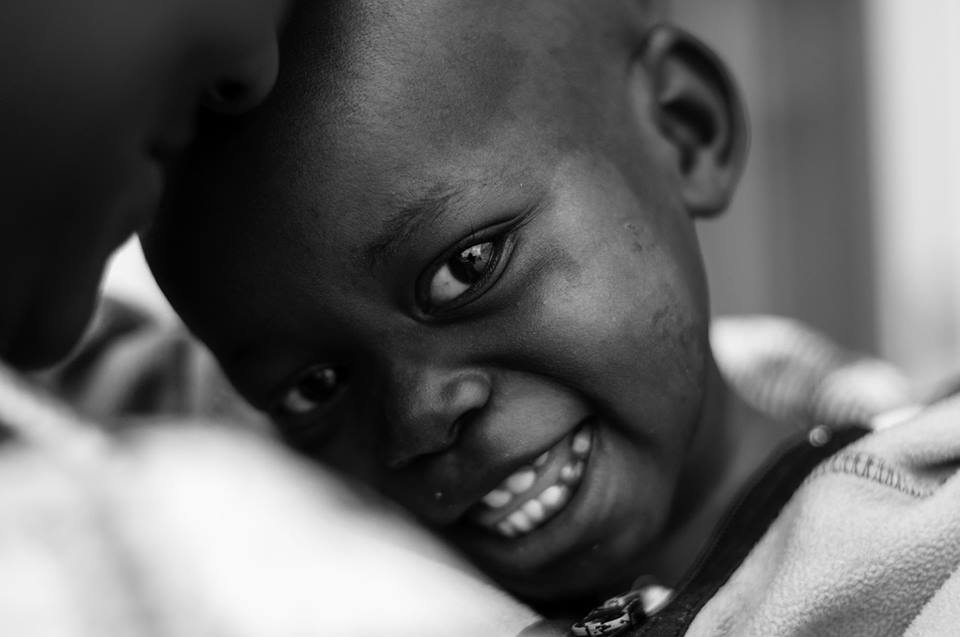 A warm greeting from Kenya,

Every few months I like to update everyone who has personally sponsored me. As Faraja currently receives no government or international aid support we rely entirely on the generosity of individuals and companies. In turn this brings hope and support to those living with cancer in Kenya today.

One such person is 2 year old Cynthia, pictured above who was diagnosed with Nefroblastoma last year. Her family were devastated as there was no way they could afford the Kshs 223,000 (£1,503) needed for her treatment plan, even though there was a very high chance of recovery.

When the staff at Faraja heard about the family's plight, a medical assistance grant was awarded which ensured Cynthia could receive radiotherapy, anaesthesia, blood transfusion and ambulance runs. Over the the past 12 month we have paid for 21 other people's treatments. Thank-you for helping make this happen.
Today, I am excited to share with you two major Faraja developments;
1. A new Outreach Centre will be opened in Eldoret, by the end of the year.

A high priority for Faraja staff, is to reach out further and connect with people living in remote communities. The staff team at Faraja has identified a start point in Western Kenya and the base is Eldoret.

The first step will be to run a large screening camp in partnership, with amongst others, Nakumatt and Moi Teaching and Referral Hospital - with a focus on breast, prostate and cervical cancers. Following this, I am delighted to announce that Faraja will open a new out-reach centre by the end of 2016 which could potentially double the amount of people we reach.

Philip, our patient support manager, and I were in Eldoret recently. Philip commented 'there we met several kids with Wilms tumour, a Kidney cancer. In developed countries most kids survive and go on to live normal healthy lives due to the highly treatable nature of the disease – but in Kenya survival rates are much lower due to lack of funds and treatment. Faraja has already been supporting many of these kids already remotely'.

2. The Faraja Cancer Support Fund campaign has now reached half way mark – raising Kshs 50 million (£338K).
Our vision is for all adults and children, diagnosed with cancer in Kenya, to be able to access the right medical treatment at the right time for all adults and children. A powerful pool of funds, called the Faraja Cancer Support Fund (FCSF), will be invested to generate life-saving medical grants for generations to come. This will give hope and a real chance of recovery to thousands.
Behind the scenes the campaign has been very active to raise the initial Kshs 100 million (£683K) capital. My bike ride in October last year, which you kindly supported, raised Shs15million (£102K) for FCSF. Philanthropists, companies and foundations are starting to recognise the long-term sustainability and solutions the FCSF will bring
If you or your workplace are in the position to consider further support for the Faraja Support Cancer Fund, you can do so here www.globalgiving.co.uk/projects/farajacancersupportfund - and remember if you are a UK taxpayer Faraja will benefit from the Gift Aid.

Thank-you for taking the time to read this letter – and when you are next visiting Kenya please do let me know and I would love to show you around the Faraja centre! My contact details are +254 722 516132 and shaira@farajacancersupport.org.