Project Report

| Sep 4, 2015
3 weeks to go and counting - an update from Kenya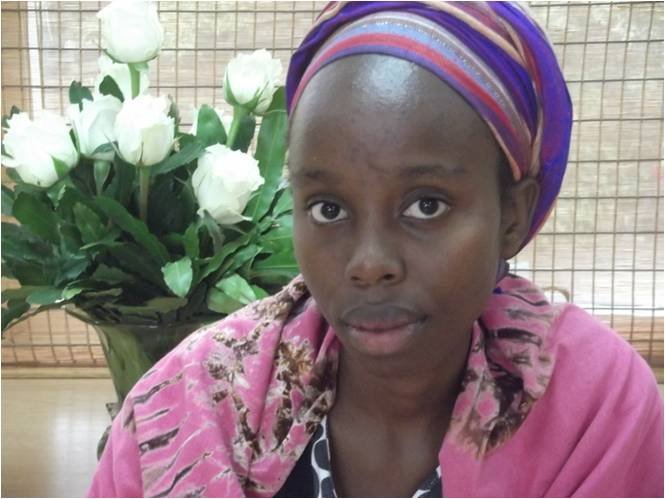 Following your kind and generous decision to sponsor my 'Cycle to Conquer Cancer' campaign, I am delighted to send you a little update on how your gift is helping to save lives already.
In just over 3 weeks, I will be on the start line of my challenging 350Km ride, alongside some other amazing women cycling for the same cause. To help me get through to the finish line I have been increasing from 118km to 180km. I am starting to think that 350Km is achievable!
The distance has not been the only challenge – there is also the matter of my Ksh 10 million (around £65K) - fundraising goal. I am over the moon to announce, with your help, I have just reached Ksh 8 million - and now just Ksh 2 million to go.
As you are aware, all the monies will be used to kick-start the newly created Faraja Cancer Support Fund. Ksh 10 million is enough to save the lives of at least 5 adults and children, every year, forever.
Just this week the Kenyan government has announced that the only radiation machine in public health for 42 million people has broken down. This situation is dire considering the current waitlist is over 1,000 and new bookings are allocated to 2017…… No wonder so many people die on the waitlist.
In the interim, whilst we wait for the government state cancer healthcare to improve, Faraja has a proven system in place that can get people the right treatment, at the right time.
In just the last couple of months alone, I have the permission to share with you, Faraja has paid for the life-saving treatment for all of the below people in the private sector. Without this there would have had no hope or chance of recovery.
Neila - 21 - diagnosed with stage 3 anorectal cancer - undergoing radiotherapy treatment.
Samuel - 20 – diagnosed with testicular cancer – undergoing 30 sessions of radiotherapy.
Cynthia - 2 – diagnosed with nephroblastoma – undergoing radiotherapy for 13 days.
Joyce – 35 - diagnosed with breast cancer – will commence chemotherapy treatment soon.
Ebby - 52 - currently receiving radiotherapy treatment for 6 weeks.
Judy Njoki- 35 - cervical cancer – just completed radiotherapy and brachytherapy.
Lucy – 41 - early stage breast cancer and receiving radiotherapy treatment for 6 weeks.
Fortunately individuals and companies such as yourself are slowly starting to recognise the scale of the problem and are trusting Faraja to deliver at a grassroots level. Last year, Nakumatt, Kenya's largest supermarket became a full funding partner. Throughout October 2015 the 'Buy Blue, Fight Cancer Campaign', raised Ksh 5 million for our medical assistance work, and this years campaign is set to be bigger.
After the bike ride, I will write to you again to let you know how the challenge went. In the meantime I would be really grateful if you give my fundraising page details to anyone you know that could help me raise the last Ksh 2 million!
Thank-you again for your support.
kind regards
Shaira
PS at the moment giving through the Global Giving (GG) platform is the only way that UK based Faraja supporters can Gift Aid their donations. GG has also just told us that between 19-26 October they will be running a matched giving campaign for upto 50% of donations given. My Cycle to Conquer Cancer fundraising page will remain "live" till 26 October.