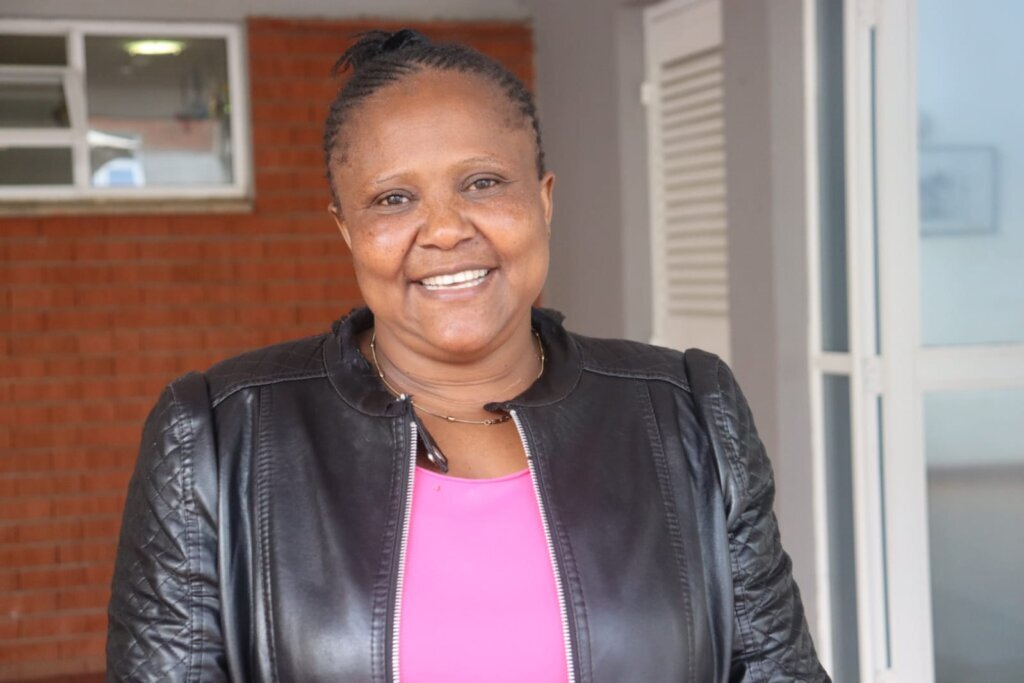 Norah is a middle-aged Kenyan woman who is full of life and good cheer. She is married with two school-going boys aged 16 and 10. Norah and her husband are both casual labourers who reside in informal settlements within Kenya's Capital city Nairobi. She washes clothes and her husband works at a construction site. Together they earn a combined purse of about $20 a day.
In April 2018, Norah arrived home from fetching water and realised she was bleeding. It was like normal menstrual flow but heavier. When it persisted for a few days, she decided to visit a nearby clinic for consultation.
"It must be the family planning method that you're using." the medical officer reported.

Since the flow was heavy, Norah was prescribed medication, which she faithfully took for four months but her bleeding did not subside and made her weaker. She decided to seek a second opinion and a third opinion about her condition...all pointing to her family planning method.
"You know, you cannot argue with the doctor, even when he prescribes the very same medication that almost a year later has not helped," Norah says.
Determined to get to the root of the problem, she sought a fourth opinion from two referral hospitals. Her solace came from Mbagathi District Hospital in Nairobi.
"I begged them to do any test because I could feel that something was wrong with me!" Norah narrates with a tone of despair!

She was sent to the lab for an xray and a mass was found. "The doctor prescribed some medication that did not abate my situation. I remember going to the pharmacy to inquire if they had given me the right medication because I was not feeling any better."

Months later, even with the adherence to her medication, Norah noticed that things were getting worse. Not only was the bleeding irregular, but by 2020, she also noticed what she refers to as "a weird fluid" accompanied by svere back pain.

She went back to Mbagathi Hospital where she was eventually admitted for more tests. Her 3-week of hospitalization was taking a financial toll and sadly her eldest teenage son called her one day asking when she would return home because he was sleeping hungry.
"I asked myself many questions as I sat in the hospital. What is wrong with me? Why is no one telling me what is ailing me?" It was only then that they mentioned the word cancer. They referred her back to Kenyatta National Hospital (KNH) to started treatment for cervical cancer which had sadly advanced to stage three.
Her husband held a mini fundraiser to help cater for her treatment costs which were growing astronomically. Norah, like, most Kenyans, relied on the National Hospital Insurance Fund (NHIF) which only paid for part of her treatment. She needed almost 400$ to complete her radiotherapy treatment, a sum that was too heavy for her humble household.
"At KNH, I was fortunate to find a caring social worker who told me that I could get help from an organization called Faraja." Norah says. By then she was tired of being referred to different hospitals. "How do I get there when I could barely raise the fare to get here?" Norah asked.

She eventually managed to visit our offices in Nairobi praying that this would not be another goose chase. Norah applied for a medical grant from the Faraja Medical Support Fund (FMSF). Her application was successful and she had her entire radiotherapy treatment supported.
"I felt like I could fly! I had not been so happy in a long, long time!" she laughs as she recalls the good news.

On the day of this interview, Norah had just completed her final cycle of radiotherapy. The bleeding and discharge were long gone. "I feel like a woman, a human." When asked what she would tell another woman going through the ordeal she had endured, Norah says, "Always trust what your body tells you. Doctors are human, they can make mistakes. Never get tired of seeking a third or even hundreth opinion. I did and it saved me. Misdiagnosis is not the end of life."
The Faraja Medical Support Fund is an endowment fund that supports patients through treatment for cancer. The fund is fully supported by donations from well-wishers like you. Cancer in Kenya is rated as the third cause of death in Kenya where 1 in every 7 Kenyans is diagnosed daily. Misdiagnosis is one of the common causes of late treatment and as Faraja, we have support groups and outreach programs to ensure that more Kenyans know about the risk factors and early signs of cancer. 30% of cancers are treatable when caught early.
As our valued supporters, we want to thank you so much for giving much-needed hope, help and life to women like Norah and to many others.