Project Report

| Mar 16, 2021
What your support did for Brian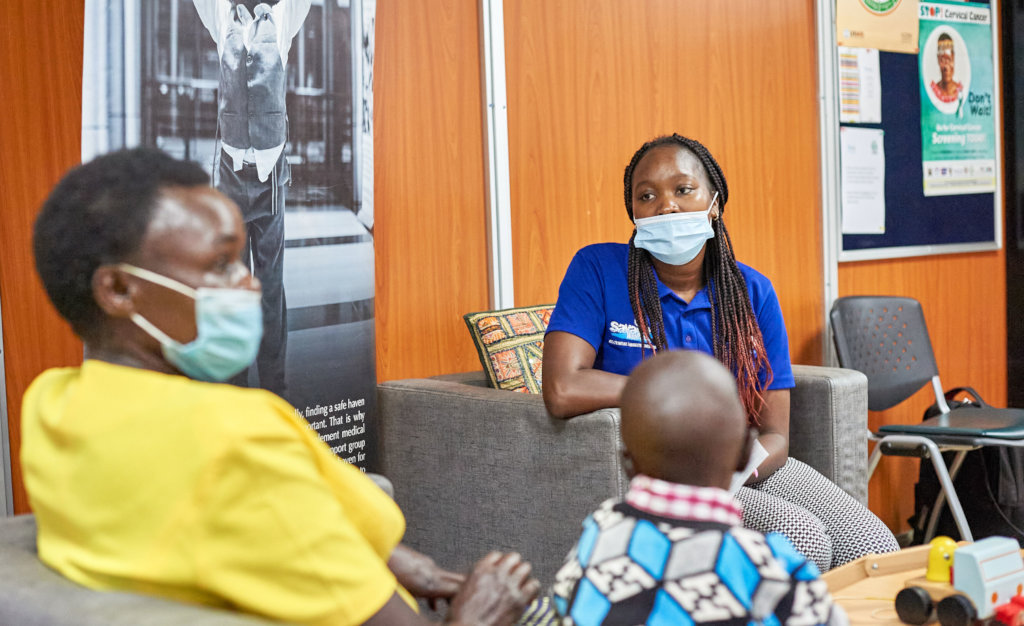 When you first meet Brian, the first thing you notice are his eyes...huge, round, and daring. When he fixes his gaze upon you, you cannot help but turn away. It is almost as if, he can read into your soul.
Young Master Brian has not had the best of luck in his short three years on this earth. His mother passed away shortly after he was born, a situation that tore his family apart causing him to live with his paternal grandmother, Caroline.
"He has always been quiet." says his grandmother as she fondly straightens his sweater. Brian and Caroline have visited the Faraja wellness center in Eldoret which is located 421Kilometers from Kenya's Capital City. Faraja-Eldoret is situated within Kenya's second-largest Referral Hospital, the Moi Teaching and Referral Hospital (MTRH).
Brian's granny noticed that he had started walking funny, holding his right hip. At first, she thought he had fallen down but when he complained of constant pain on his right side, she followed her instincts and took him to see a doctor. Brian and Caroline live in the outskirts of Uasin Gishu County, some thirty kilometers from Eldoret town. There aren't a lot of specialists in the area and were only given pain killers at a local dispensary. As weeks progressed, Brian started crying a lot and pointing to his right hip. His grandmother did all she could traditionally to help (herbs, ointments) but the more she touched it the louder he would cry.
Caroline decided to seek a second opinion and go to the nearest District Hospital for assistance. After a battery of tests, Caroline was asked to rush young Brian to Eldoret town to MTRH to seek further treatment
"It is his kidney," The doctor said.
While at MTRH is when Caroline heard the word cancer. She at first thought the doctor was talking about her because, as far as she knew, children do not get cancer. But when the resident doctor at MTRH showed her a CT scan of his abdomen, it was right there in black and white, cancer had infected Brian's right kidney and he needed to have emergency surgery to have it removed. Caroline survives on meager wages she earns from washing laundry. The cost of the operation was so hefty that the hospital management waved it. She was now faced with the challenge of chemotherapy and radiotherapy, a whooping Kshs 350,000 ($3,100).
Caroline was referred to Faraja's wellness center in Eldoret where she filled a form for financial assistance and waited. After about two weeks, Maureen, our Eldoret administrator called Caroline and gave her the good news, Faraja would pay for Brian's radiotherapy, his chemo would be catered by the National Health Insurance Fund (NHIF). Caroline and Brian's ordeal is just one of the many testimonies of hope that emanate from the support you give vulnerable patients by donating towards our medical fund.
Last week, during the Little by Little project, we managed to raise $589 that will go towards supporting our programs in Eldoret. We want to appreciate you for making sure that children like Brian are well enough to go back to school and continue living a full healthy life. The current statistics about cancer in Kenya stand at 42,000 new cases every year and 27,000 annual deaths. Among children, 1 out 10 has a likelihood to survive cancer in Africa compared to 7 out of 10 in the UK. Most of the children are diagnosed late due to weak referral systems, superstition, and lack of adequate funds. Thanks to your help, we can stand in the gap and help more men, women, and children receive much-needed care at the right moment.
Brian is better today because of you. On behalf of Caroline his grandmother and primary caregiver, we at Faraja would like to say thank you (Asante) for your support.
Links: