Faraja is excited to celebrate its 10 year anniversary THIS YEAR. It is our honour to share this with you as we reflect on some of our most memorable and impactful moments.
Gratitude and thanks
We have achieved far more than we could ever have imagined when we first opened the doors to our wellness centre in Nairobi at HCG-CCK, formerly Cancer Care Kenya. It is fitting on this milestone to express our sincere gratitude to the incredible stakeholders who have walked this journey with us and without whom none of what we have done would have been possible. These include patients, caregivers, therapists, volunteers, donors and fundraisers, trustees, staff, medical professionals and many more, our valued "Friends of Faraja." I would like to sincerely thank everyone for their tireless dedication and shared commitment to our cause.
Vision
Having faced breast cancer 16 years ago, I know that the power of companionship and support in undergoing treatment and the journey to recovery cannot be underestimated. This led to the genesis of creating a safe space, where free support services can be offered to cancer patients and their caregivers in an atmosphere that strives to bring comfort and strength in a time of adversity.
Progress and reach
Thanks to the generosity of our donors and the support of our clients, we are now a family of 7 permanent staff members, about 50 volunteers, 98 therapists and 11 Trustees (in Kenya and the UK). In 10 years we have launched more centres, created new programmes, formed new partnerships and continued to break new ground in the oncology space. Over 10,000 patients and caregivers have accessed complementary therapies, such as counselling, nutritional therapy, exercise, energy-based healing and more, to go alongside medical treatment. It is heartwarming to see that not only do the numbers accessing our services increase every year, but many are regular and continue to come to Faraja long after they have finished treatment.
Since 2010, the number of cancer support groups at Faraja in Nairobi has increased from 3 (breast, cervical, prostate) to 9 to include head and neck, blood cancers, young survivors, caregivers, Kipepeo Grief and parents of children with cancer at Kenyatta National Hospital. In the past 10 years we have had over 430 support group meetings with over 13,000 attendees. We have also organised special lectures, workshops and talks by professionals from Kenya and around the world, sharing knowledge and research in order to open our minds and perspectives on what can be possible. When we started our prostate support group, we had 5 meetings per year, each meeting averaging about 10 men in attendance. Now we have a prostate support group that meets monthly with an average attendance of 30. The feedback has been overwhelmingly positive, and we are excited to share some of these testimonies over the next month through our social media platforms.
Faraja's strategic plan recognises that as cancer treatment services available outside Nairobi grow so must our reach. To increase the number of people we can reach, we needed to increase both the number of centres and the work each centre does. In line with this objective in November 2018, we opened another Faraja centre in Uasin Gishu county at the Moi Teaching and Referral Hospital. So far our Eldoret centre has touched the lives of over 3,000 cancer patients and their caregivers through their four active support groups and daily complementary therapies: nutrition advice and counselling.
Crafts for Cure

In 2012 we started our art therapy program "Crafts for Cure" to give much-needed relief to the little warriors at Kenya's largest referral hospital, the Kenyatta National Hospital (KNH). We now offer art therapy sessions on Fridays and music therapy on Wednesdays in 7 different wards touching the lives of 430 children every week. Since 2015 we have been giving milk and fruit to the children and their caregivers on Fridays. This is a total of 70,000 packets of milk and over 65,000 apples. We have also filled a gap for support by starting, 3 years ago, a weekly support group for parents with children with cancer at KNH.
Generosity of donors and fundraising and Medical Support Fund

The reason we are able to continue to impact a growing number of individuals is due to the generosity of our many supporters, some of whom we will highlight in the days to come through our social media platforms. There have been concerts, balls, bike rides, dinners and even charitable bake sales. Our most notable campaign was the "Let's Fight This Battle Together" in partnership with Nakumatt Holdings that raised a total of Kshs 21 million. Part of the funds raised was used to conduct free cancer screening, but most importantly it shaped the pilot phase of Faraja's Medical Support Fund: a corpus of funds which, when invested, would see over 50 cancer patients receive financial assistance for medical treatment, every year, forever. During the pilot phase, we supported 92 patients for medical treatment at a total cost of Ksh 12m and 88% of these patients are doing well. Our Medical Fund was launched in October 2017, when we reached our initial target collection of Shs100m. We have supported another 201 at a total cost of Ksh19m. 82% of patients supported are doing well. The setting up of our Medical Fund helps us achieve one of our key goals which is sustainability which is very much a key focus of the Board of Trustees.
We would have loved to celebrate with our Faraja friends in person but in the current circumstances that has not been possible. We are proud of what we have achieved in 10 years and the amazing people that we have been blessed to work within different capacities. Thank you for your invaluable support and for sharing our joy today.

Yours Truly,
Shaira Adamali- Founding Trustee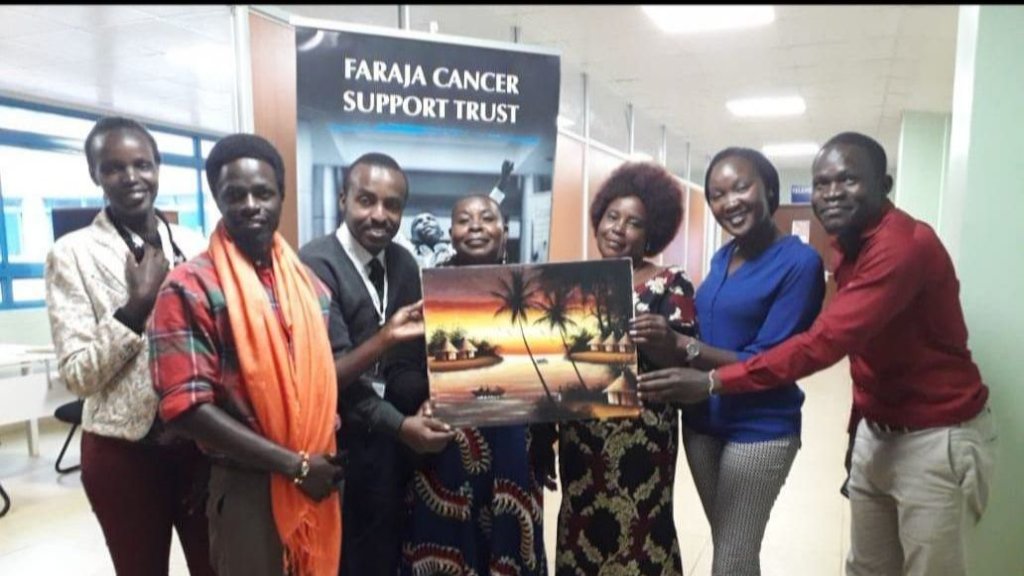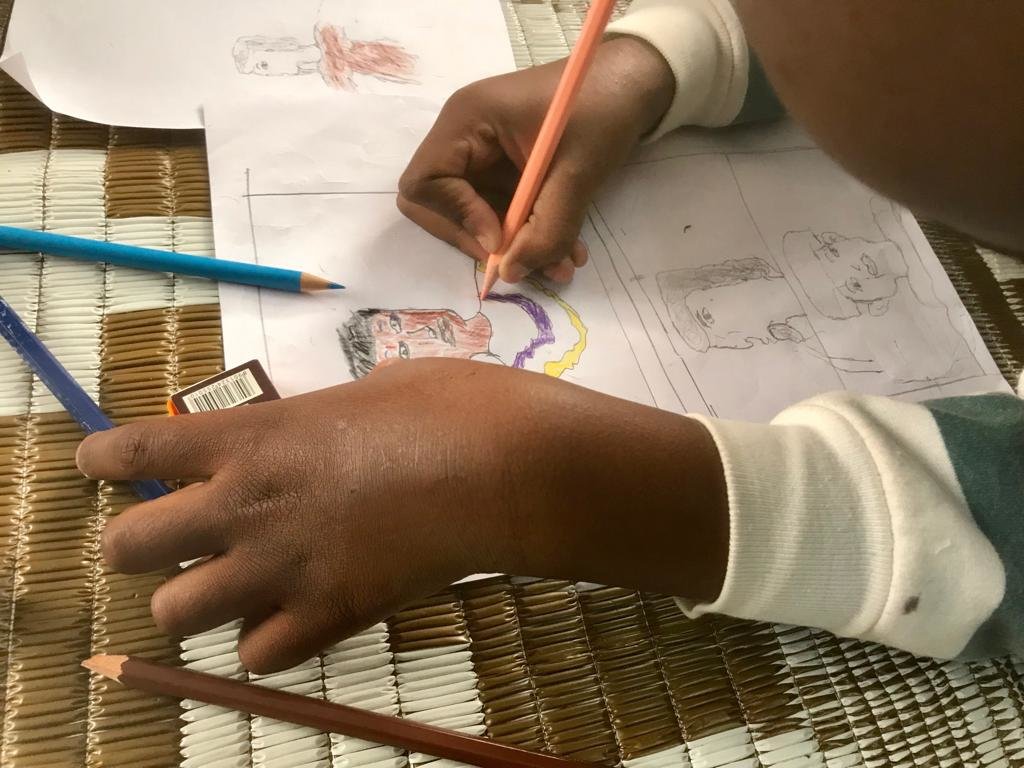 Links: