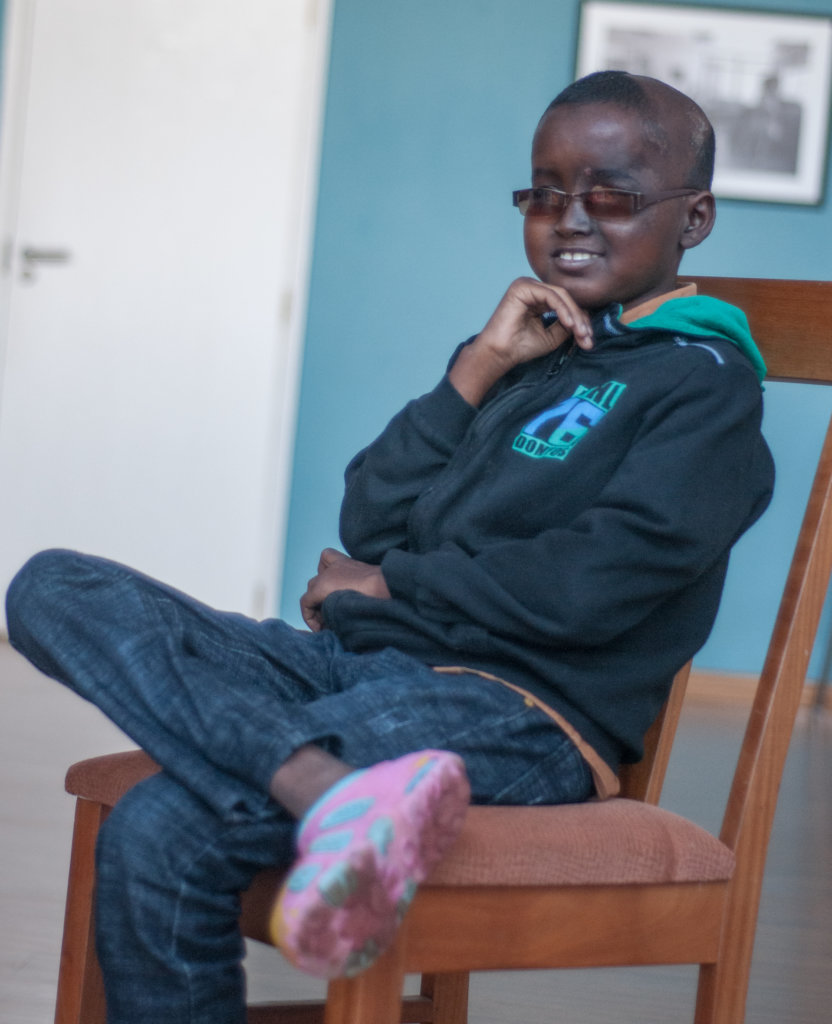 What started as an itch in the eye, in early 2019, grew into painful discomfort for young Yusuf. At first, his parents attributed the eye issues to dust since he lived in the North-Eastern part of Kenya, known to be arid and dusty.
"No one ever imagined that this was cancer. We didn't even know that there is the cancer of the eye," exclaims Ibrahim, Yusuf's caregiver a friend of the family.
Yusuf's parents took him to a local clinic to seek treatment but the pain in his right eye became intolerable. They sought help at the Mandera County Hospital and were finally referred to seek specialised treatment at the Kikuyu Eye Hospital in the outskirts of Kenya's capital Nairobi. It is then that Ibrahim, who lives in Nairobi offered to take young Yusuf into his care, given that Yusuf's parents lived in the village and could not afford to pay for the treatment nor afford transport and living costs for any length of time away from home.
At the Kikuyu Eye Hospital, tests revealed that Yusuf had cancer of the eye. He was put on treatment, but his condition did not improve.
"It was then that the doctor advised us to have his eye removed, his parents were shocked but soon accepted it for the sake of their son's health. " Ibrahim says. Amazingly enough, Yusuf's health significantly improved after surgery and he went back home to Mandera, he even resumed school.
Sadly towards the end of October 2019, he started experiencing the pain in his right, now hollow socket, once again. His parents reached out to Ibrahim who arranged for Yusuf to travel on his own to Nairobi to see the doctor. The doctor recommended chemotherapy to stop the cancer from growing. "When I received the bill, the cost of the chemotherapy was prohibitive. I had spent a lot of my money already and could not afford the tests and treatment needed to make Yusuf better. I also had to factor in my family needs and came to the quick conclusion that I could not afford to maintain both." exclaims Ibrahim.
There was nothing else to do than to start fundraising. It took Ibrahim a month to raise the money for chemotherapy treatment but they still had to raise funds for radiotherapy as his treatment was concurrent.
"Yusuf's parents are very poor, even affording transport to come to Nairobi is a problem for them, so I shared my concerns with the staff members of the institution that Ibrahim was having chemotherapy done, HCG-CCK Cancer Center. Their medical social worker advised him to seek support from Faraja.
"When I applied for financial assistance, I thought I would have to wait two years but in two weeks, we received the news that Yusuf's radiotherapy treatment would be fully covered by Faraja. Faraja came through!" Ibrahim says. "It has been a very long journey and honestly, this was the highlight."
At this point, Ibrahim looks at young Yusuf, who all along has been a silent listener. For a ten-year-old, he is very quiet. "He has no one else to help with this," Ibrahim says and adds that Yusuf was once a playful smart boy but he is not the same now.
"You can tell he has been through hell. He doesn't talk much. He is very sad. Yusuf misses going to school. We leave it to God. He decides." Ibrahim says. Yusuf's parents were to travel to Nairobi to apply for the National Hospital Insurance Fund (NHIF) cover, but due to heavy rainfall earlier on in the year, the road from their village to the nearest bus station caved in and they could not travel.
"The child is ours. We will do our best and God has helped us this far," says Ibrahim encouragingly. " I do not understand the full diagnosis, but I am hopeful that with Yusuf's age, the prospect of recovery is high."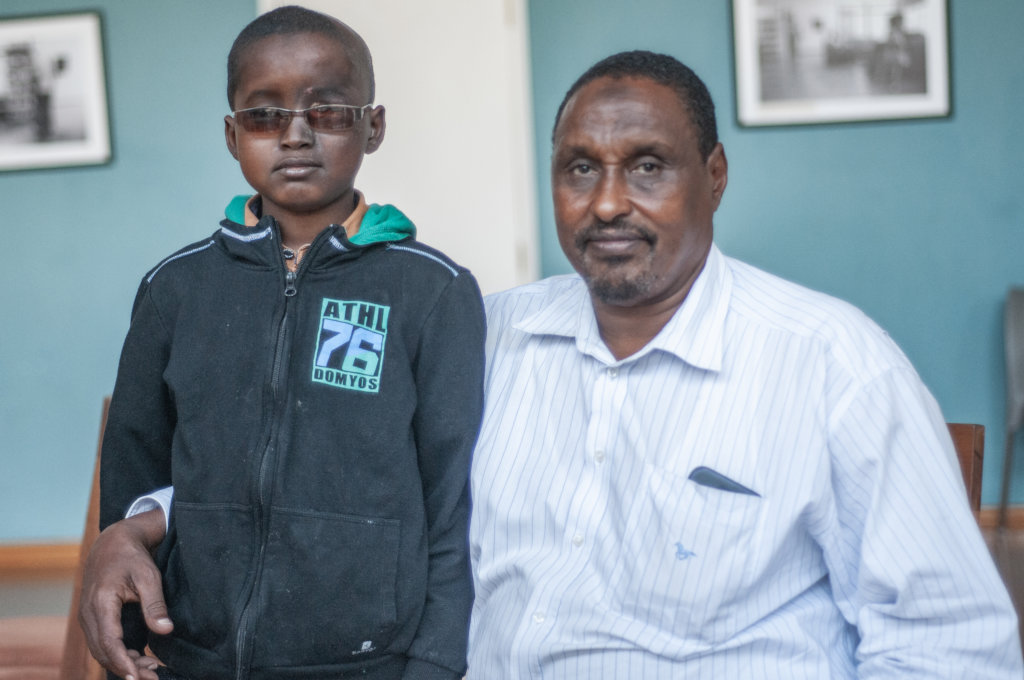 Links: