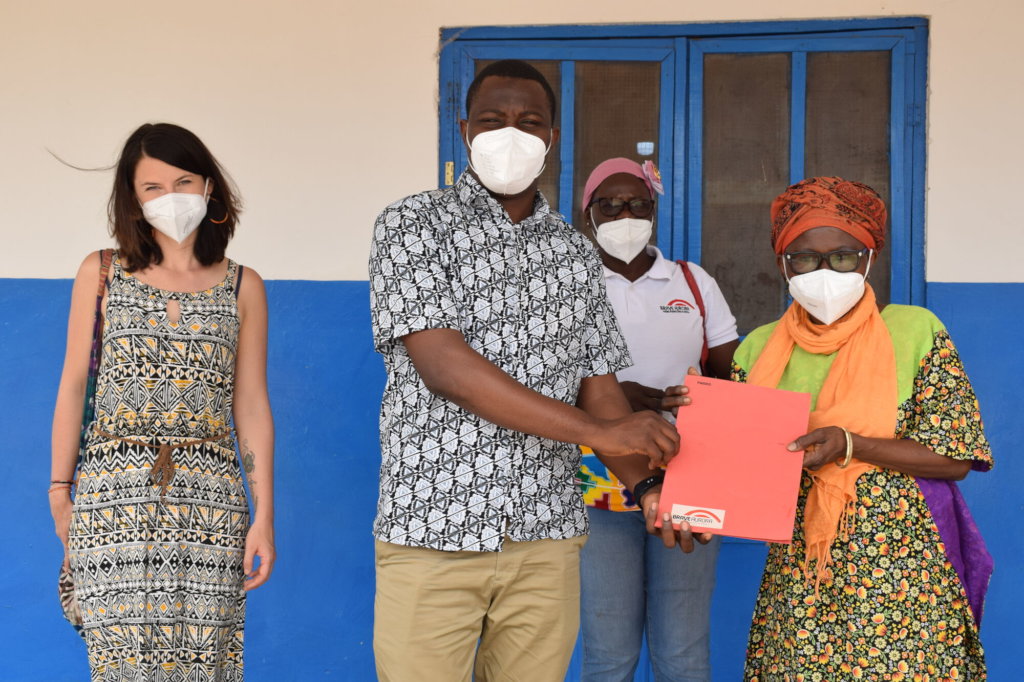 Dear Community,
Since 2010, BRAVEAURORA has worked tirelessly on improving the living conditions of children in Northern Ghana and providing them with perspectives for a healthy life in dignity within their communities.
In order to achieve sustainable changes, we are convinced that the complex challenges families face in rural Ghana need to be adressed from multiple angles. That's why BRAVEAURORA is working on decreasing poverty by creating professional opportunities for rural communities, improving educational possibilities for the younger generations as well as advocating for children's rights and well-being through different projects at the same time. All this together contributes to our mission to become a leading advocate in child protection in Northern Ghana and enable children to live a healthy life in their family.
The reintegration project therefore is at the core of our work and we are delighted to tell you about the steps forward we were able to achieve within the first quarter of 2021.
Through BRAVEAURORA's continuous effort to raise awareness on the importance of family- based care and reintegration in collaboration with institutional care facilities, we were able to sign a Memorandum of Understanding with the Mama Laadi's Children Home on the 31st of March, 2021.In this agreement, the home commits to transition towards family- based care and reintegrating children at scale. This is a huge success and BRAVEAURORA will together with the Departement of Social Welfare support the home with the reintegration process using the reintegration guidelines.
"I am very glad to be a part of this family, the family that always have the vulnerable at heart. I am exactly 4 years now with BRAVEAURORA and we have made big moves together. Empowering the young female is something I have so much passion for, we work with the young females in the communities and encourage them on how they can build a better future for themselves."- says Faiza one of BRAVEAURORA's social workers about her daily work. Our social workers passion for the work is one-of- a- kind and they are a huge asset to our team. Within the last quarter they were again able to provide around 700 children and their care givers with essential sensitization and knowledge on various topics related to questions on health, rights, family-life and education. In a lot of the activities, women empowerment takes centre stage. Additional to the workshops, the social workers provide constant individual counselling to families and young individuals in need of support.
Our Young Ambassador's program was successful again in reaching out to communties on the harmful effects of orphanage care and the importance of family- based alternatives. 279 paritcipants in 5 communities were actively participated in the sensitisation. Listening fervently to the touching stories of the young ambassador team comprising; careleavers and caregiverss, who experienced themselves first-hand the negative impacts of family separation.
To reach even more people, BRAVEAURORA got on-air regularily at the local radio station to advocate for children's rights and reintegration.
When fighting day in, day out for a better future for our children, it is always of very special joy when we realise that we are not alone fighting for this cause but that we are part of a huge global network of organisations, who dedicate themselves to the same mission. That's why we are delighted to be part of the Orphan Myth network now, which enables us to collaborate with organisations around the world to push forward our agenda for the most vulnerable in our society.
All these beautiful big and small steps we take every day, woudn't be possible without the support of everyone of you out there. We are highly grateful for every single one of you- together we have to capacity to bring about unstoppable change. So let's continue going on this journey together and live by the motto: "Small moves- big changes."