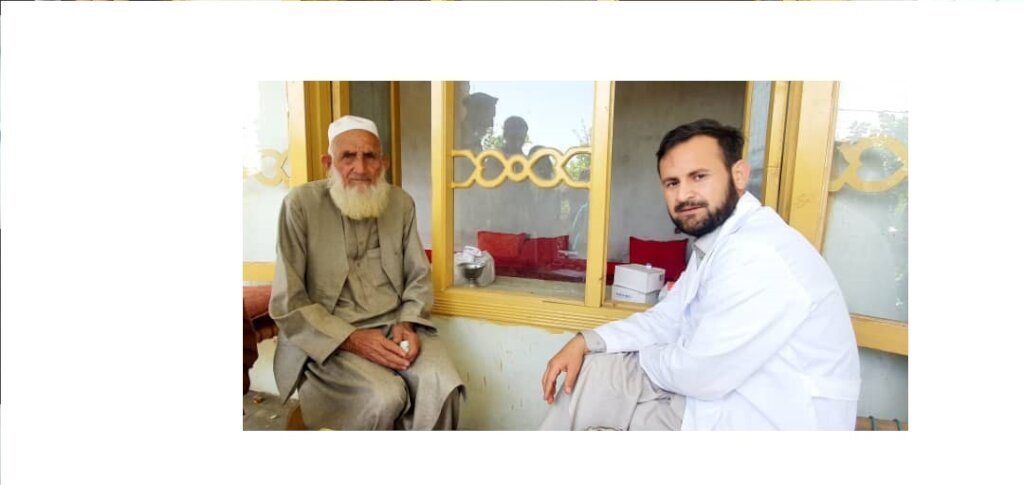 Sick village
My name is Nazargul. I live in Tutu village of Khogyani district of Nangar province.
Our district is very far from Jalalabad city and our people are very poor and depend on agriculture work, so we suffer from many problems.
Our villagers have a lot of health problems, the representative of our village asked DARMAN NGO's Jalalabad Eye Hospital with Comprehensive Health Center (CHC) to send their health team to our village, and to treat the villagersfor freewho have health problems.
We are very happy from this DARMAN Organization that helped us and treats our sick villagers and poor people for free, these are really best people who came here and helped us in this difficult situation
I have problem with both eyes. I lost vision inmy right eye, and the doctor says that your eye has cataract that needs to be operated on, and my left eye is very itchy, sore and watery. They gave me free medicine and told me that I should go to the Darman Eye hospital in Jalalabad for the right eye cataract operation.
My two sons were martyred in the war, the wives and children of those two martyrs were also very sick, DARMAN also treated them and gave free medicine for them too.
All the sick people in our village were treated properly and they were given the necessary and sufficient medicine.
We, the people of this village, are satisfied with the worthy work of this organization and we ask them to continue their free camps, because we Afghans have suffered a lot from the wars and we have a lot of health problems, most of us do not have money to pay for treatment.
I also thank the donor of this DARMAN Organization and I ask them to continue their donation for this Hospital because they really care about the people and treat them according to their needs.
Regards,
Nazargul