Project Report

| Nov 9, 2020
Testing the Prototype: November Update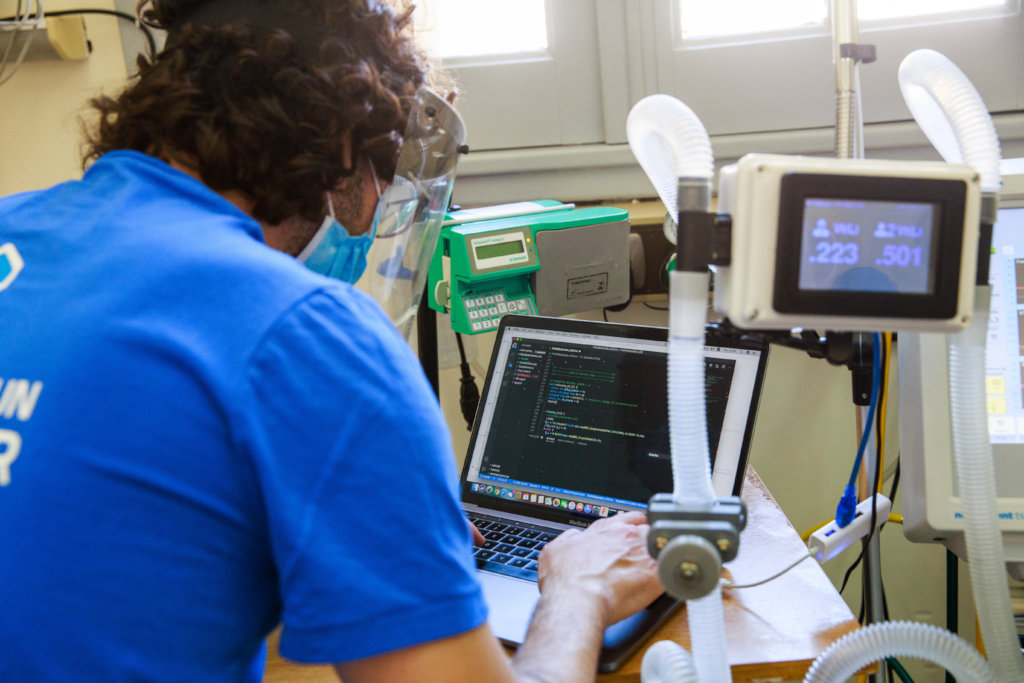 This month we were able to take several important steps in the development of the ventilator kits.
Some highlights include:
- Fixing some tricky bugs to better stabilize the communication between the mobile app and the kit's microprocessor.
- Conducting a stress test over a 5-day period under normal use conditions. This test showed a great level of stability in terms of both hardware and software.
- Testing the kit with medical professionals who were able to offer feedback about the kit's usability. We will use this information to make adjustments so that the device is specifically tailored to meet the needs of those who will be operating it.
- Designing a 3-D printed case that will protect the equipment during use.
- Adding the ability for the device to connect to a hospital's Wi-Fi network, drastically expanding the range of connection within the mobile app.
The kit is getting better and simpler!
The next steps are to:
1) Include visual and audible alarms that can indicate when certain thresholds are exceeded.
2) Code the mobile app in iOS so that it is compatible with more devices (currently it is exclusively for Androids).
3) Include a QR code on the kit display and a QR scanner in the app to allow for easier connection between devices.
4) Develop and test the adjustable PEEP valve which will allow for more control of the conditions of each patient.
5) Add the option to save measurements and other data in the kit's internal memory for research purposes.
Thank you for the support!