Project Report

| Mar 27, 2023
Mother's Day Celebration for Working Women
By Dr. Laila Risgallah Wahba | Project Leader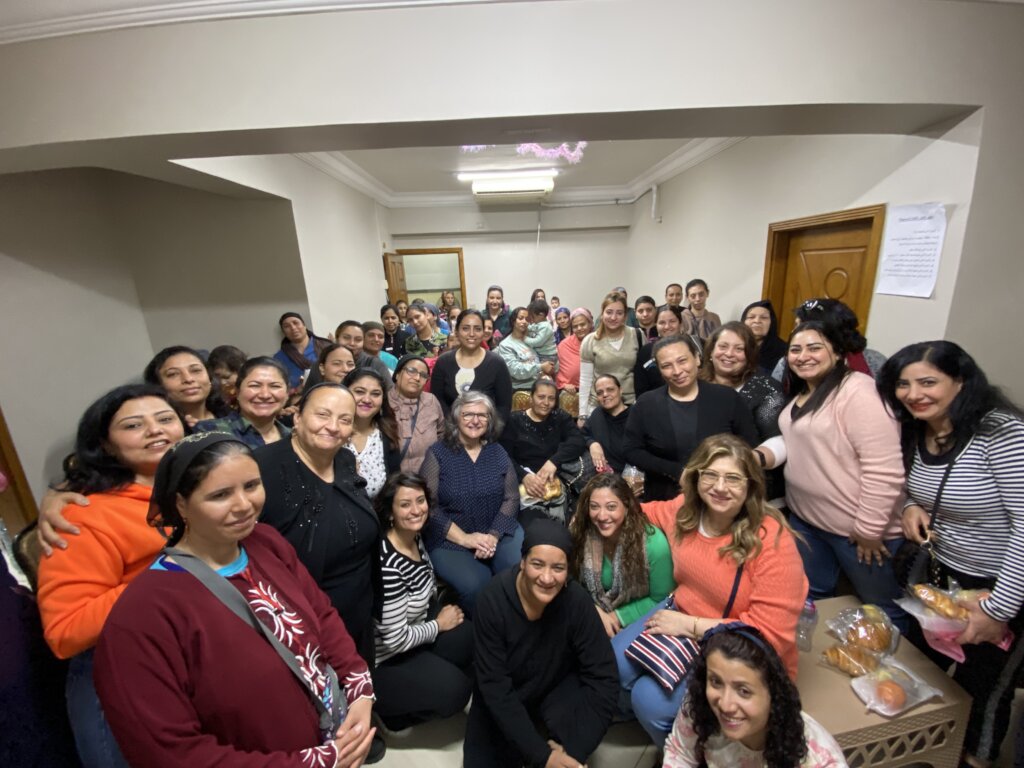 Mother's Day in the Middle East is on March 21. It is a huge deal. You can hear the song, "May God preserve my mother, the woman who is my first love, wherever you go."
It is a nostalgic song that I am used to hearing and now brings tears to my eyes since my mother passed away.
It is a day when sons and daughters, wherever they are, will make it a point to get a gift and visit their mother. It is a day of joy and reconciliation when mothers feel appreciated and loved. Schools, churches, mosques, and workplaces all celebrate the day.
Working women in Egypt are under tremendous pressure, specially now with inflation and price increases, they work harder to make ends meet.
In fact 33% of women in Egypt are the sole bread winners.
Not Guilty in partnership with Goodness and Mercy non profit celebrated 65 working women for Mother's Day.
Dr. Laila Risgallah spoke about ten basics for being successful at home and in the Workplace.
After the talk, every woman got a gift of fruits and a serving plate.
Then there was a big dinner for everyone.
The gratitude and appreciation the women felt was contagious.
Those women meet once a week to learn about basic needs like personal cleanliness, keeping their children safe, contraception and many things that no one else talks to them about.
Not Guilty has partnered with Goodness and Mercy to train those working women twice a month on safety in the workplace and keeping their kids safe from abuse and bullying.
Links: