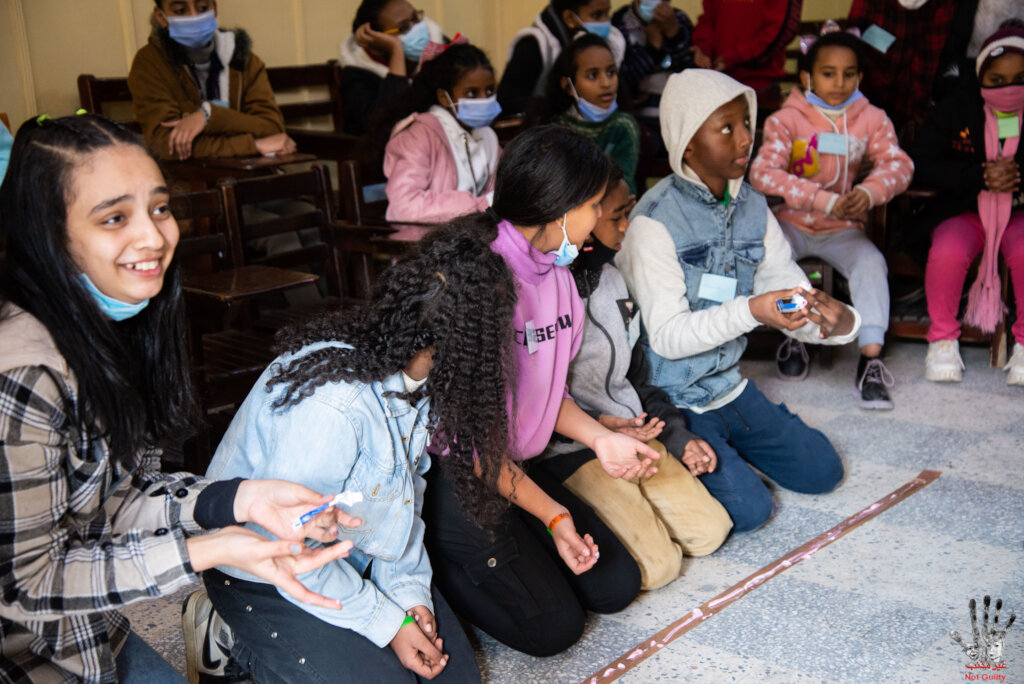 It has come to Not Guilty's attention that r3efugees working in Egypt, whether as house help, in retial stores or in factories are facing a lot of harassment and abuse.
Becasue they are in a foreign land, they feel it is not their right to report. They are afraid to report lest they be deported back to their countries.
One of the biggest churches, St. Joseph's church in Zamalek that ministers to refugees of all ehtnicities and religions, asked Not Guilty to hold a training for 300 refugees. The subjects tackled were harassment, bullying, boundaries as well s fitting into society without losing their identity.
The first session was manily a get to know thier problems session. It was a mind opener to Not Guilty and what they needed to stress during the training.
Many of them have never heard about boundaries and how important they are to implement.
Others felt that they were somehow to blame for the abuse and that is why they never reported.
Still others wre not aware that there are laws in Egypt against abuse and harassment.
By the end of the two-day training, many told us their stories, others had group therapy sessions, and still others were asking for co9unceling sessions.
You can listen to a testimonial her.
Thank you for making this possible.
Links: