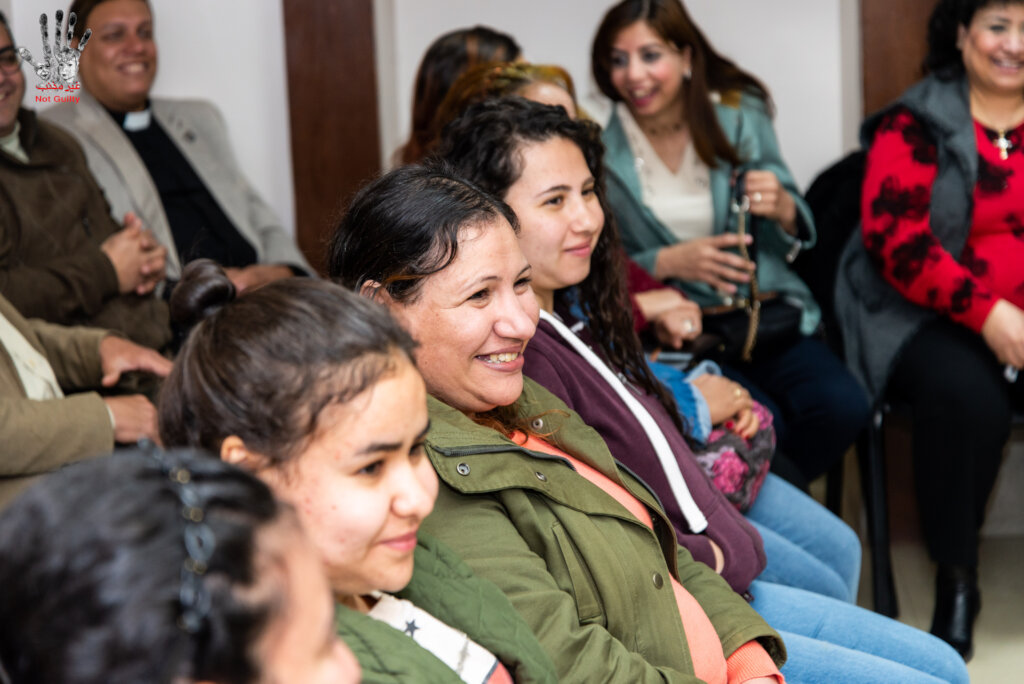 It is unheard of in Egypt to have women working as car mechanics. But one of the bus companies in Egypt in partnership with Alexandria Bank have decided to train 60 women to become car mecahnics.
The bus company approached Not Guilty to train the engineers, men car mechanics and women mechanics on safety in the work place.
This initiative is a unique initiative but is a feat and victory for Egyptian women.
Not Guilty is in the process of partnering with that bus company to train 475 students among which 60 are girls.
Overall Objective: Improve education and awareness services, especially in youth.

Specific Objectives:
Raise the awareness of youth at schools and other community members on the dangers and the negative impacts on the victims of sexual abuse and the community through organizing and conducting relevant training and awareness raising programs/campaigns to educate the whole community.
A. Awareness raising sessions:
To drag the attention of the whole community members to this serious problem and raise their awareness to the very negative impacts of this phenomenon on the youth and their families as well as urging them to participate actively in resisting it.
B. Training of Trainers:
- Teachers.
C. Specialized and focused training for:
- School teachers
- Engineers
- Social workers

To enhance their ability to raise the awareness of youth and students and protect them from the dangers of sexual abuse.
D- Counselling (on need basis):

A referral system will be established to help the victims of sexual abuse to get enrolled in rehabilitation programs under the supervision of specialized experts.
2- Equip youth with life skills


Life skills training:
- Students and youth (male and female) from the community in the targeted area
- Schools Teachers
- Social and admin workers.
- Parents
Main Project Activities:
Not Guilty will be dedicated to work with the different categories that are mentioned above, there will be various activities for the different groups.
Links: