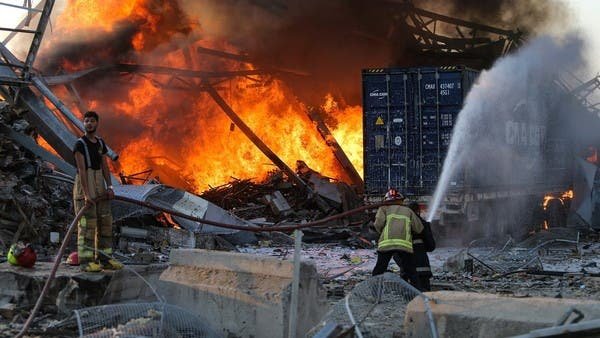 Hello,
The healing starts with a tiny spark, a glimmer of hope in the heart of a nation in distress.
And for the brave and selfless firefighters of Beirut, the hope and the healing all started because of you.
Thank you so very much for your donations to The Nawaya Network in support the Beirut Fire Brigade campaign.
As a result of the crowd-funding efforts over the past few months, we were able to collect $3250 for the brigade.
We reached out to the brigade last week to inform them that the funds are now available for them to purchase critical equipment needed to protect them during their dangerous but life-saving efforts.
We are now awaiting feedback from them regarding the type of equipment they most urgently need. As soon as they inform us, we will make the payment directly to the supplier, who will in return make the equipment available for the brigade to receive.
During our call with them last week, they insisted that they know the names of all the generous donors as they are so deeply touched by your support and wish to thank you all.
On their behalf - thank you so much once again. We will be in touch with you again soon to inform you once the brigade receives the much-awaited equipment.
With best wishes and our sincere gratitude,