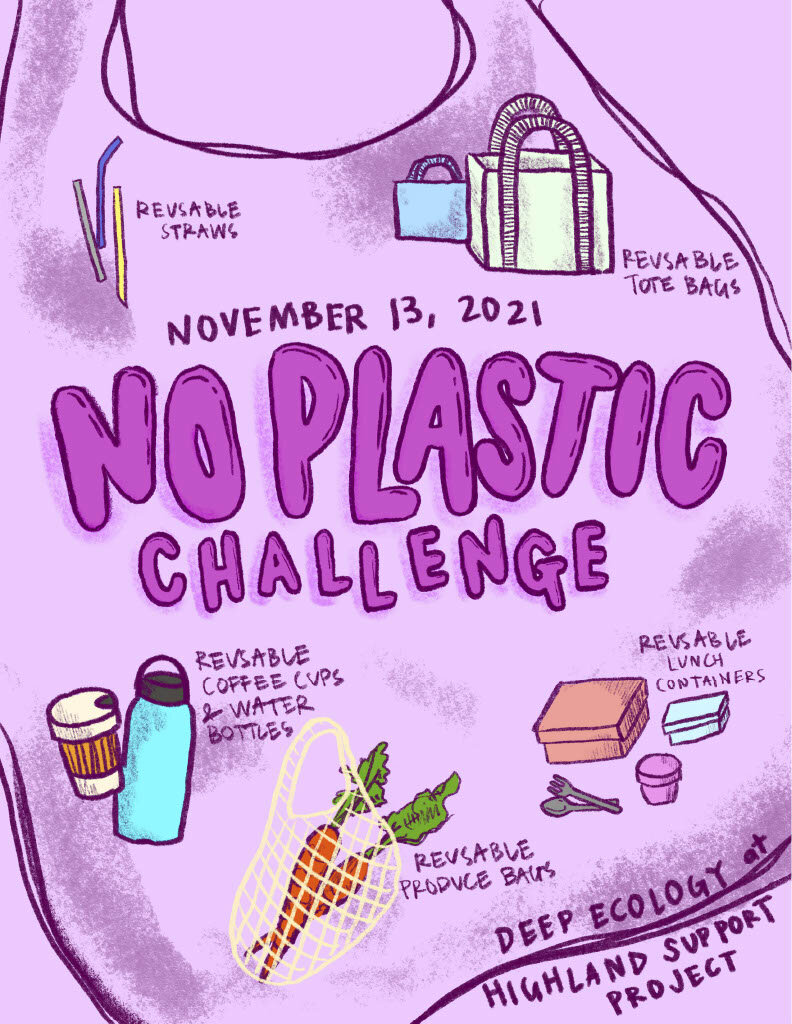 Thank you for supporting our Deep Ecology Education Program (DEEP). The foundation of our program is the knowledge that technology alone will not solve the underlying issues generating climate change. We believe that increasing the resiliency of communities to mitigate and adapt to changes requires behavioral change. Specifically, we need to address the preferenced role of individualism, competition, and materialism in our society and promote the values of cooperation, relationship, and ecology.
The Deep Ecology program empowers individuals to become active agents of cultural transformation. A critical issue that we have detected in our organizing around climate adaptation concerns the political scale of the problem and possible solutions. Climate change is occurring globally, and much of the conversations revolve around governments' actions transferring the locus of control away from individuals and their communities. Increasingly, we find students demonstrating either despondency or anger concerning the future of society, leading to avoidance or apathy. As an empowerment organization, we understand that change is the sum of individual empowered actors. Therefore, the focus of our program is to generate engagement activities that demonstrate roles that people may play in achieving structural and personal change.
Over the last quarter, students have participated in weekly meetings to plan community-building actions, network with other organizations, and bring educational opportunities to the community. An example was the recent presentation by Richmond City Council members concerning the political obstacles to legislating policies to reduce single-use plastics.
Another example of the work realized by DEEP participants was Rally in the Ally for Climate Action. The event was a day-long punk music festival attended by over 500 people on Halloween Eve. The event's purpose was to contest corporate control over our mind, body, and spirit by promoting community. Students produced Zines and T-Shirts to promote the values of community action and raise funds for our campaign to protect pollinators.
DEEP participants realized a month-long social media campaign to raise awareness about the problems of single-use plastics leading up to a challenge day. Students set up in public spaces during the challenge to encourage people to drop off their plastic containers, which they filled with potting soil to germinate local pollinator plants. Participants are encouraged to care for the plants until they are collected again in a few months, when they will be used in community pollinators gardens.
The focus of the last quarter has been to encourage reflection that social change is more than mobilizing. It is about organizing sustained efforts to develop the power to achieve structural change. An event is like planting the seed that requires strategic planning and continued action to sprout.
The focus of the next quarter will concern raising awareness about the crisis of pollinator extinction. The DEEP program will encourage community service organizations such as Rotary to partner with community groups to promote local action to address global issues. We invite your participation in our weekly meetings on Wednesday afternoons or participate in one of our upcoming community action events.