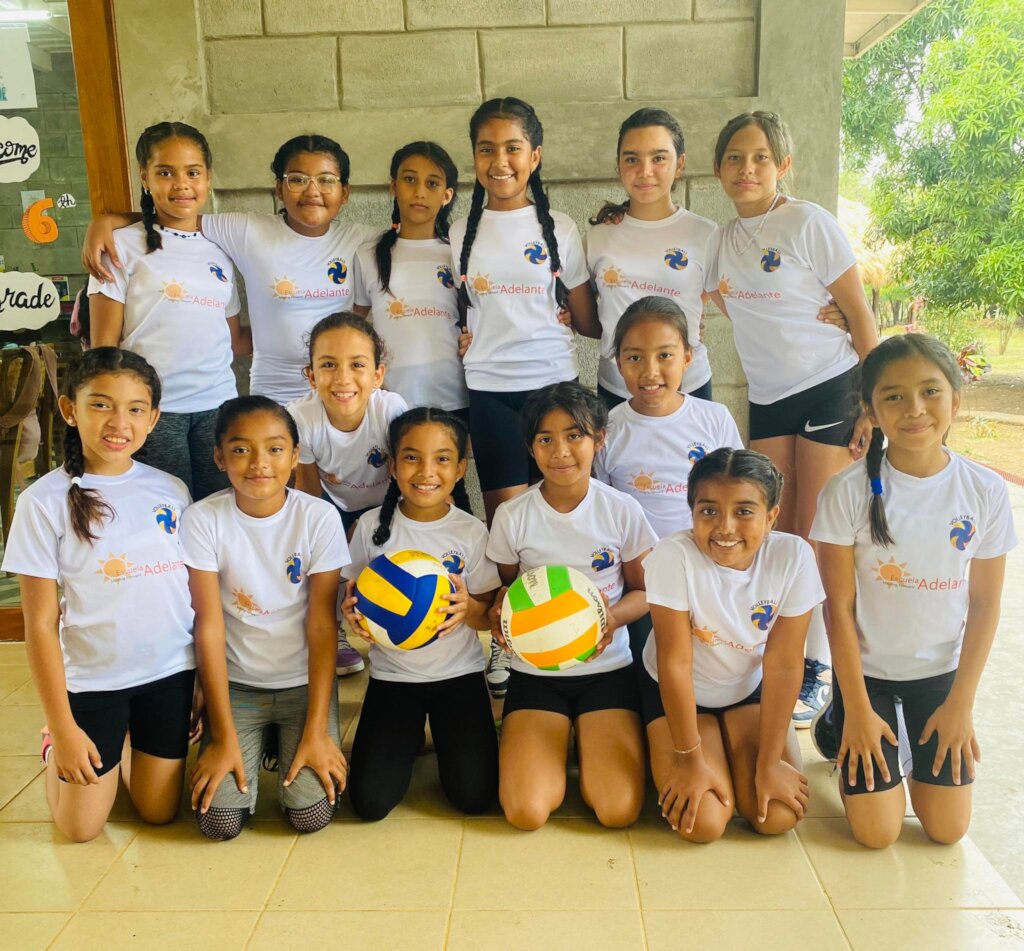 There's nothing more important than committing to education.
True altruism begins when you are able to fully give without hopes of retribution. Many of our donors have never even met our students. You all give with so much love in your hearts and it inspires us at Escuela Adelante to keep moving forward. This year we are campaigning for different causes but the most dear to us of all is our scholarship campaign.
Here we have an opportunity to not only give the gift of education, but support equal access to education in Nicaragua for students of all socioeconomic backgrounds. Also extremely important is providing an alternative educational model of "all day" school. In Nicaraguan public (and many private) schools, students only attend school half day, so being able to able an 8am -3pm, all-day schedule keeps more children in school, off the street and focused on their studies. It most especially supports our girls who in Nicaragua are very likely to become young mothers when left in an educational system that doesn't match their needs. We feel proud that our empowerment model of education is all-day because we can also provide a rebust curriculum in two languages.
None of this would be possible however without your support. Right now we are finishing our first marking period of the year and we are really excited about all of the accomplishments so far in 2023. For the first year ever we have sports teams - chess, volleyball and soccer. We launched a dual-immersion program in primary where we rotate between English and Spanish weeks in the classroom. We launched 6th grade, which is the last year of primary school. We started using our new classrooms donating by the Embassy of Japan. We have a new playground donated through our PTO.
We are grateful, and excited to keep moving forward in 2023. But this year we sitll have to build more classrooms, and work towards the opening of our high school. We also have to sustain the scholarships we have and look for more, in order to ensure accessible high-quality, bilingual education. I know that if we have donor support, we will reach out goals. Without sponsors who give monthly or make one-time donations or follow us on social media, we would be stuck in terms of our ability to support low-income or underpriviledged families. We have noticed that when given the same opportunity, any child is capable of success. Certainly, we owe a lot of gratitude as well to our wonderful families. What they can't give in terms of tuition, you make up the difference.
Thank you, and let's keep working towards our goal this year of $20k for scholarships! Every little bit helps.