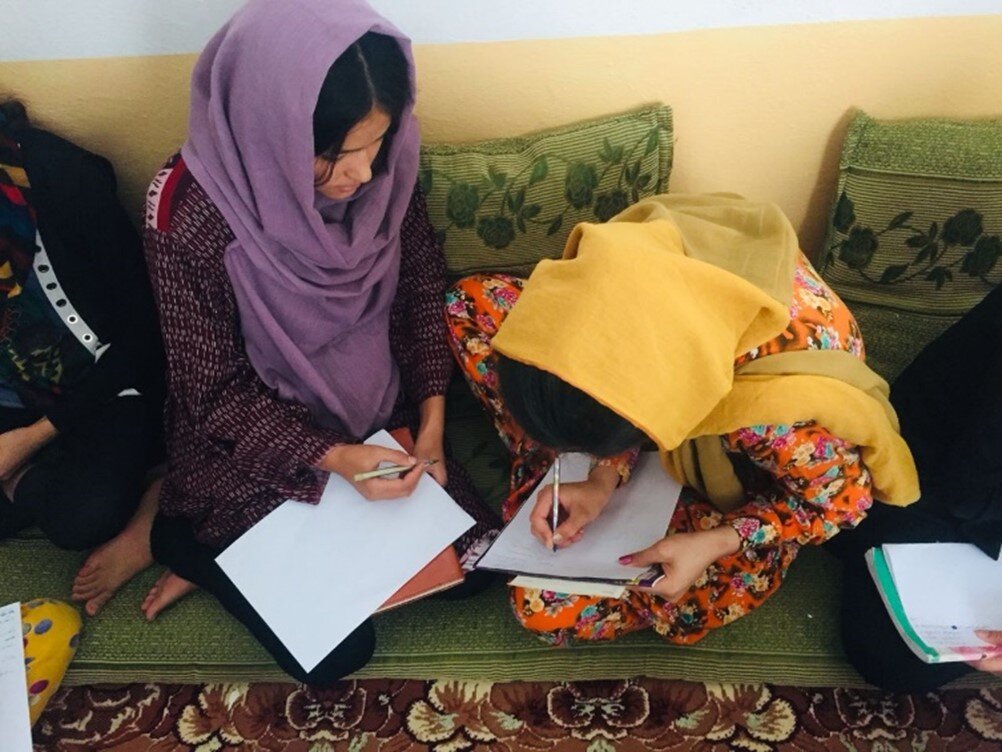 Dear GlobalGiving supporters,
Thank you for your fantastic support for Street Child's work to ensure children are safe, in school, and learning in Afghanistan.
In Afghanistan, an estimated 8 million children and adolescents are out of school, including 1.1 million girls who have recently been banned from attending secondary school. Afghanistan is the only country in the world that is denying access to education based on gender.
Through Street Child's essential education programmes, including in hard-to-reach, remote districts, we support 51,000+ students in the country daily, and represent 13.65% of all community-based education centres in Afghanistan.
We're helping many students, especially girls, access an education for the very first time. Girls face increased risks during times of conflict and instability, and curtailing access to education exacerbates these risks; particularly sexual and gender-based violence, early marriage, and honour killings. Gendered social norms are increasingly keeping girls out of school too—especially if places in classrooms are limited. Boys still get preferential treatment over their sisters and female peers.
We prioritise education because it is transformational. Increasing access to education not only supports girls to acquire foundational skills but also empowers girls and those around them to recognise and report instances of abuse through project teachers, social workers and other trusted community members. As such, our mission has been to ensure children across Afghanistan, especially girls, obtain at a minimum basic literacy and numeracy and can learn in safe, inclusive environments.
Thanks to your fantastic support, we've been able to reach more girls and boys in Afghanistan to be safe, in school, and learning. Our key recent updates over the last few months include:
On 22 June 2022, the south-eastern provinces of Paktika and Khost, which border Pakistan, were rocked by a 5.9 magnitude earthquake. The quake has killed an estimated 1,000 people, injured more than 2,900, and affected more than 360,000. Street Child responded within 24 hours, prioritising the immediate needs of the affected population and distributed household packages to 200 families (approximately 1,400 people) which included useful daily items that they lost in the earthquake including shoes, clothes, coats, blankets, toys, notebooks and writing materials.
In July 2022: Street Child identified 5,425 out-of-school children in Uruzgan province and enrolled them in classes. 59% of these children are girls.
In August 2022: 1,600 of Street Child's community-based education classes run every day for primary-aged girls and boys across the country.
You can find about much more about Street Child's work in Afghanistan in our report – "Afghanistan: one year on from the fall of Kabul". This report, which will be released on August 15th 2022, details the incredible work that our team has carried out over the last year, and our plans for the rest of 2022. You'll be able to find the report on our website: www.street-child.org
Thank you for your support for our work in Afghanistan! Together, we can help build a better future where every child is safe, in school and learning.