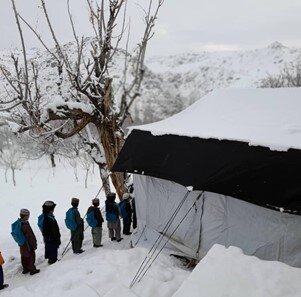 Dear GlobalGiving supporters,
Thank you for your fantastic support for Street Child's work to ensure children are safe, in school, and learning in Afghanistan!
For the fifth year in a row, the Afghanistan conflict is the deadliest conflict worldwide for children. More than half the country's population need humanitarian assistance such as food, shelter and clothing, as well as psychosocial support.
Street Child is one of the only organisations who has remained operational during this worsening humanitarian crisis. Street Child now reach 51,000+ children daily, and we are scaling this up to 65,000 children by the end of May, helping children into education and with protection, health and hygiene services.
Education remains the centre of our focus for supporting children in Afghanistan. Street Child believes that education is a fundamental human right and the surest pathway out of poverty. Education saves and improves lives. Our learning centres offer a sense of normality and routine for children in Afghanistan, and provides a safe place to be, learn, and play.
Thanks to your fantastic support, we've been able to reach more children in Afghanistan to be safe, in school, and learning. This included supporting them through a harsh Afghan winter. Our key recent achievements over the last few months include:
14,750 new students were enrolled in school in our Education Cannot Wait project in February 2022. This project takes place in Uruzgan province.
In Bamyan and Baghlan provinces, we recruited 240 new local teachers for our education projects. This includes 119 female teachers.
In the same provinces, we have finished equipping 500 classrooms with hygiene facilities including handwashing stations and soap, as well as instructions on proper handwashing for children.
You can find about much more about Street Child's work in Afghanistan in our report – "Afghanistan: 6 months on from the fall of Kabul". This report, released in February 2022, details how life in Afghanistan has changed since the government takeover, the incredible work that our team has carried out over the last six months, and our plans for the rest of 2022. Please find the full report here: https://street-child.org/news-media/report-afghanistan-6-months-on-from-the-fall-of-kabul/
Thank you for your support for our work in Afghanistan! Together, we can help build a better future where every child is safe, in school and learning.