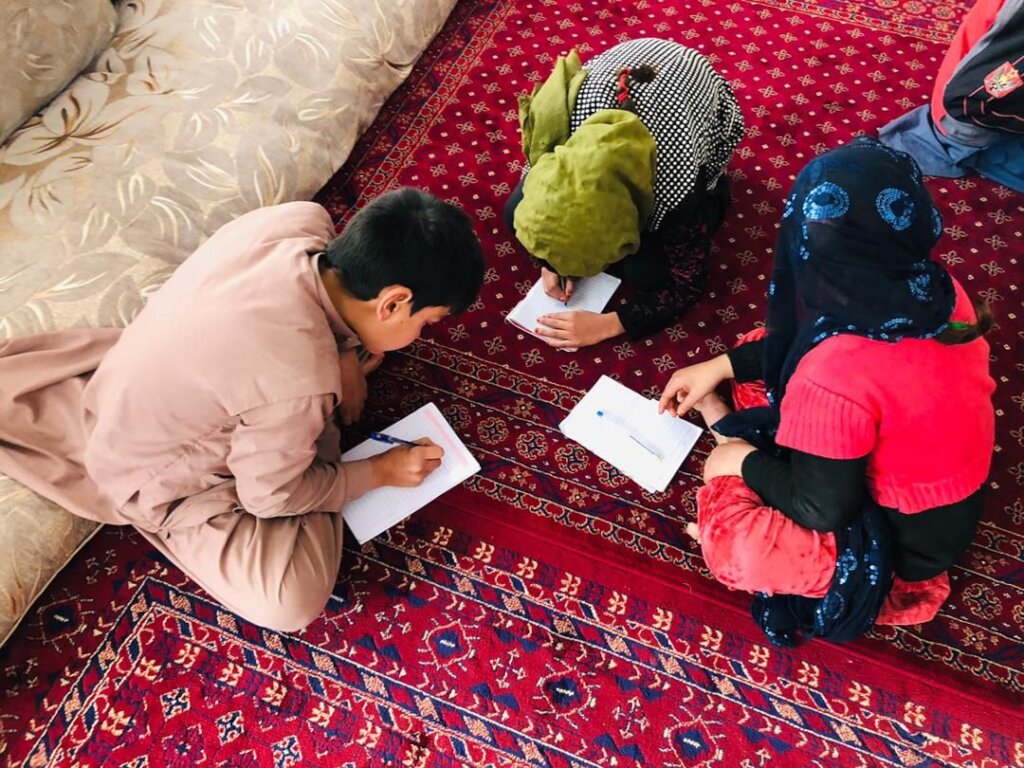 Dear GlobalGiving supporters,
Thank you so much for your support for Street Child's work to ensure children and safe and in school in Afghanistan.
Over 570,000 people have been displaced by conflict in Afghanistan this year 2021, and the country is imminently facing the worst humanitarian crisis on earth. As winter approaches, temperatures are set to drop as low as –20 and families are already struggling.
Street Child has been present in Afghanistan for the last 27 years, supporting tens of thousands of children into education and with child protection, health and hygiene services. Our fantastic local team never stopped supporting children in Afghanistan this year, and we are proud to be one of the leading education organisations still active in the country.
Despite the challenges of the last few months, our programmes are continuing to bring education into communities across Afghanistan, in some cases for the first time. Some of our key recent achievements have been:
In the Zabul region, we've been able to continue classes for all the 9,000 children we were aiming to reach, including young and adolescent girls whose access to education may have been threatened.
Our projects in remote areas have benefitted from our innovative digital teacher training and observation through tablets.
Back to School campaigns have been completed in Trinkot, Gizab and Dehrawood. 1850 adults were engaged in the campaign, which mainly focused on importance of education, especially for girls.
Street Child's main focus remains ensuring that children can receive the best quality education. We are continuing to support the exceptional teachers, community leaders and social workers, who excel at child-centred, interactive learning through our projects. We're also providing heating in classroom spaces, and we are also seeking to include meals provision through our learning centres to keep children fed irrespective of their household circumstances.
For many children in Afghanistan, this year has been harder than ever. That's why we're also distributing emergency supplies (such as food, clothes and hygiene kits), and providing case workers and psychosocial support to families displaced by the crisis.
Despite the challenging circumstances, and thanks to supporters like you, Street Child expect to reach 65,000 children and their families in Afghanistan this year. For some children, you could be a lifeline throughout the crisis and upcoming winter. For many Afghan children, your support for their continued education won't just help them this winter, it will help them for the rest of their life.
Thank you for your support! Together, we can help build a brighter future where every child is safe, in school and learning.
Links: