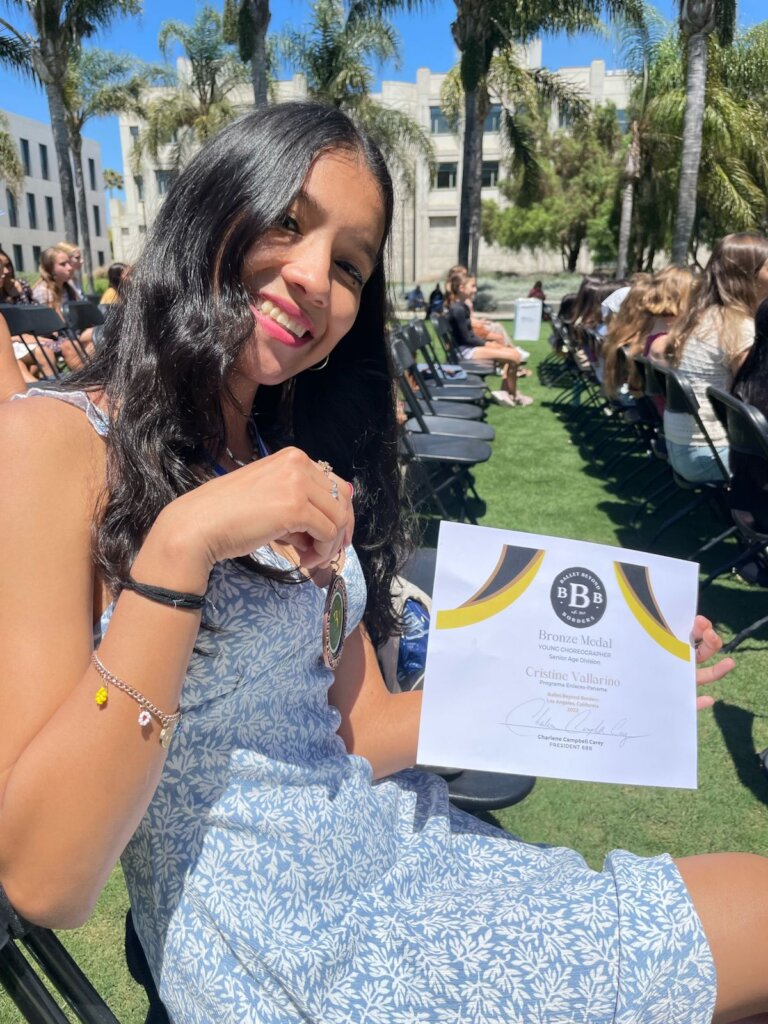 C. was always a curious, passionate and extremely hardworking girl in the activities of the Enlaces Program since her freshmen year, in 2014.
After a lot of hard and patient work, her long-awaited opportunity finally arrived. In June 2022, the 17-years-old dancer C., won a scholarship to participate in the Ballet Beyond Borders program of the Rocky Mountain Ballet Theatre, in its 2022 version developed in Los Angeles, California.
From August 9 to 13, 2022, C. participated in the Ballet Beyond Borders cultural exchange program in Los Angeles, California. During those 5 days, C. attended classical ballet workshops during the day, and classes in dance styles from around the world (South American, Middle Eastern, Asian, and Native American). In the evenings, she attended dance galas performed by guests from different parts of the world.
C. also had the opportunity to perform at one of these galas, and earned her a silver medal in this event!
In words of C.:
"Participating in this program allowed me to learn more about the culture of the United States, as well as the customs and traditions of people from other countries who were also invited to the festival.
Although the physical training was very demanding, we were able to have time to share with fellow dancers from other countries, which was also very beneficial for me."
Thank you for allowing us to continue making dreams come true.