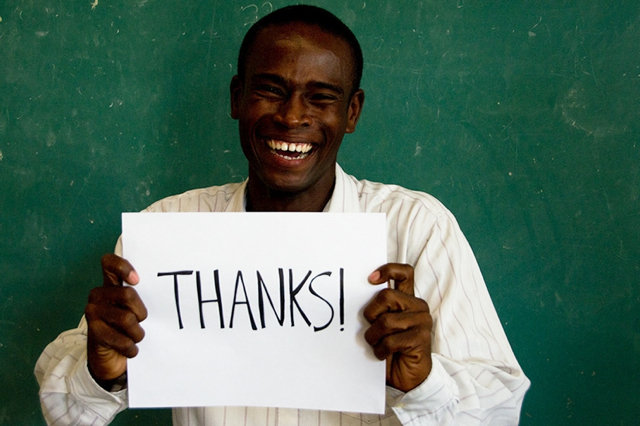 Your support at EIM in 2013 has already made so many success stories possible.
Donors right here on GlobalGiving funded Alex's education. He joined EIM because he wanted to become a teacher, and because of your support that's now exactly what he's done. He now teaches English at a local school to both adults and children.
Alex is just one success story out of dozens which have only been possible because you chose to give – thanks so much!
But while many of our students have used the education you made possible to find jobs, get scholarships, and build a brighter future, there are still over 200 people on our waiting list. They are patiently waiting for a spot in our school because there aren't any others like it in Port au Prince.
This Christmas, we hope you'll help us give a student on that waiting list the gift of education by becoming a monthly donor. When you create your recurring donation between today and New Year's Eve, GlobalGiving will match your donation!
Giving just $10 a month for 12 months is enough to fund six months of a student's education. Please consider giving what you can, starting this month, to help more students follow in Alex's footsteps.
Set up your recurring donation here
Not ready to commit to a monthly donation? No problem. Your gift, whatever its size, will help students like Alex. Thanks so very much - and, if you're celebrating this year, we wish you a very Merry Christmas!