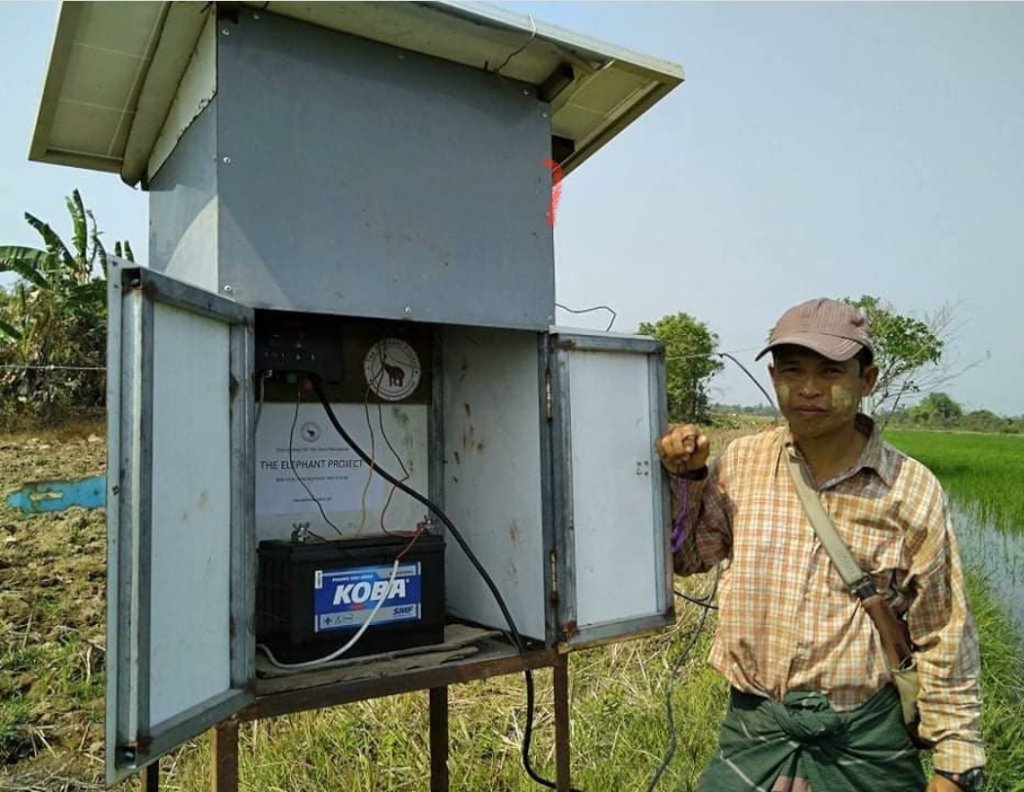 Undoubtedly, we are all focused on the COVID-19 crisis and its impact on our families, friends, and daily life. The world as we know it has changed, as have our personal priorities. We are all compelled by the need to protect and care for those close to us – as well as those who are on the front lines keeping us safe.
While we might not fully understand what our new normal will be, one thing that has not changed is that animals across the globe are still facing unspeakable cruelty and challenges, and they need our help. Quarantines do not end cruelty, but rather they make cruelty even more possible since those that protect wildlife are restricted in their ability to work. Likewise, quarantines do not stop the assault on the natural habitats that animals such as elephants depend on for food and safety.
The global pandemic and the resulting quarantine and travel restrictions are challenging our ability to implement essential animal protection and conservation programs as well as raise the funds we need to do critical work. But, we cannot and will not let it stop us. That is why I am asking you to please continue your support for The Elephant Project so that we can implement our programs to bring an end to human-elephant conflict – a struggle that is deadly for the animals and for the people they encounter in their search for food and safety.
As I highlighted in previous communications, not only is poaching for ivory and elephant skin a serious and growing problem in Asia, but there is a marked rise in deadly human-elephant conflicts, particularly in large human population growth areas. As more people settle near elephant habitats or ranges, these dangerous conflicts become inevitable. This is compounded in some regions by extensive deforestation. For decades, the worldwide trade in exotic woods harvested in many Asian countries – like Myanmar - has produced mass decimation of vital forests. Although many countries throughout the region have begun to limit their timber trade, illegal logging continues and is causing the rapid loss of elephants' natural habitat. In response, elephants have been driven to desperate measures to survive. Their need for food has led to crop raiding near villages, producing terrifying consequences for the inhabitants and the destruction of the villagers' source of income and sustenance. These conflicts stir resentment toward elephants and have led to villagers engaging poachers to eliminate their foes.

Innovative, humane solutions are needed to protect both sides of the human-elephant crisis, and The Elephant Project has already been implementing solutions that work: the building of critical electric fencing that restore peace and balance between these two vital communities; and local and worldwide educational efforts to increase awareness of these conflicts and the proven approaches to bring them to an end.
Our efforts to address human-elephant conflict is the subject of a new documentary co-produced The Elephant Project named The Linesman. The 30-minute film, which has just been accepted into the Myanmar Film Festival in Los Angeles, explores the root causes of human-elephant conflict and highlights the efforts of conservationist U Khin Maung Gyi and The Elephant Project to restore peace and balance between elephants and their human neighbors.
I encourage you to watch the trailer
We will update you when the documentary is available for public viewing. The pandemic has delayed our release plans, but we remain optimistic it will be available soon. If you are interested in seeing the full film – or have an idea on how we can promote it – please do not hesitate to reach out to me.
In addition to The Linesman being a critical part of our educational efforts to help people around the world understand the urgent need in ending human-elephant conflict, we plan to build additional fencing when the new normal arrives and we can purchase the necessary material to build the fences, secure the necessary government approvals to act, and allow for workers building the fences to operate in a safe and healthy environment. But we must be prepared to act quickly which is why we need your continued financial help today.
Our current plan is to continue our work with U Khin Maung Gyi, the conservationist highlighted in The Linesman, to build fences in the following villages where there is an urgent need to act to bring an end to these deadly conflicts:
Thar Yar Gone (fencing for 90 acres) – $7,485.00 USD
Myin Sai Kwin (fencing for 45 acres) - $5,863.00 USD
San(fencing for 40 acres) - $5,863.00 USD
Tha Nat Chaung (fencing for 30 acres) -$6,549 USD
In order to build the fencing in these four villages we need a total of $25,760.00 USD.
I know these are difficult times – emotionally and financially. But our animals need us, especially those that face an uncertain and perilous future like Myanmar's elephants. I hope that you will help by making an additional tax-deductible donation today.
Stay safe and healthy and thank you for your support.