Project Report

| Aug 11, 2023
Updates from the field halfway through 2023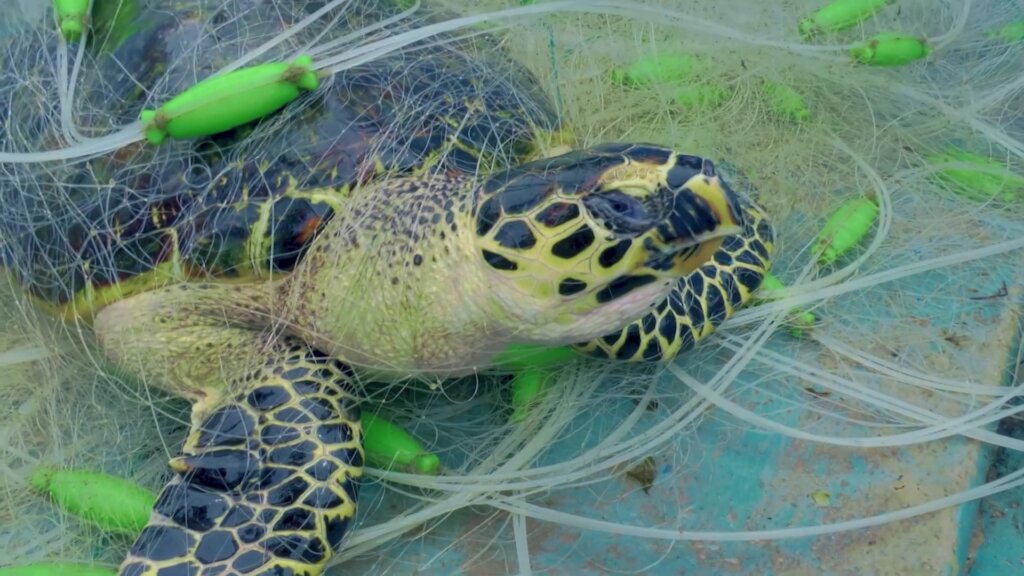 Thus far, 2023 has seen many highlights and victories in the fight against the illegal wildlife trade in Vietnam. As of the end of June, 1,740 live wild animals have already been seized or voluntarily transferred, and our Wildlife Crime Unit has handled over 1,844 wildlife crime cases. Among numerous other species, the first half of 2023 has seen the confiscation of 733 turtles and tortoises, 11 otters, five lorises, two leopard cats, two gibbons, a langur, and 62 macaques.
It is our pleasure to share with you some of the key cases that have occurred in the second quarter of 2023.
These cases were made possible thanks to your support:
A farm owner voluntarily transferred six Indochinese tigers to Hanoi Wildlife Rescue Center.
Nam Tu Liem District Police in Hanoi arrested a seller and confiscated 2.6 kg of ivory products during a sting operation.
A subject was arrested and 10 bear claws and 23 unidentified skin pieces were confiscated in Dak Lak province.
The Dak Lak Environment Police confiscated several pieces of ivory jewelry from a local shop. As a result, the Dak Lak People's Committee fined the shop owner VND 195,750,000 for illegally selling 37.1 grams of ivory.
A big seizure was carried out at a pagoda in Ho Chi Minh City including a long-tailed macaque, a Malayan box turtle, 13 yellow-headed temple turtles, two elongated tortoises, an alligator snapping turtle, and seven red-eared sliders.
Authorities in An Giang province confiscated a leopard cat from a church after which it was released back into the wild.
Phu Quoc Island authorities confiscated 73 turtles being illegally sold at a market kiosk on Phu Quoc Island. In all, eight Chinese stripe-necked turtles, 29 red-eared sliders, and 36 Chinese pond turtles were confiscated from the vendor and removed from the illegal wildlife trade.
100 illegally-bred turtles were confiscated from a local farm in Hai Duong City. The turtles comprised 97 live Asian yellow pond turtles, a live Asian stripe-necked leaf turtle, and two dead turtles, all of which were transferred to the Turtle Conservation Centre in Cuc Phuong National Park.
Law and Policy
Our Policy and Legislation Team continued to communicate with prosecutors and other authorities on critical wildlife crime cases, as well as disseminating information and sending correspondence regarding modifications and proposals to wildlife protection legislation and policy in Vietnam.
ENV sent communications to a wide range of stakeholders, including commercial wildlife facilities and non-commercial facilities, notifying them of legislation relevant to the operation of their establishments and urging them to fully comply with the law.
In 2023 so far, we have sent correspondence on wildlife protection to 3,419 pagodas and churches, as well as postcards to 2,414 traditional medicine shops in nine cities/provinces, inviting them to join ENV's Wildlife-friendly Traditional Medicine Businesses/Practitioners Network and to commit not to sell traditional medicines derived from endangered wildlife.
Key prosecutions
Thus far in 2023, ENV has monitored the prosecution of around 50 wildlife-related criminal cases, providing support and inputs to members of the judicial system where necessary. Some of the most notable prosecutions from the first half of 2023 are detailed below:
In July 2022, 11 sun bear (Helarctos malayanus) claws and some African elephant (Loxodonta africana) ivory pendants, an African elephant (Loxodonta africana) ivory bracelet, and numerous fake wildlife products were seized from an online seller in Ba Ria - Vung Tau province. In March 2023, the online seller was sentenced to 12 months in prison.
In September 2022, a man in Nghe An province was arrested for illegally transporting five Indochinese box turtles (Cuora galbinifrons), a big-headed turtle (Platysternon megacephalum), a tokay, and two hoary bamboo rats by motorbike. Police later inspected his house and seized 0.17 kg pangolin scales, as well as various other live and dead wildlife species. In March 2023, the subject was sentenced to 13 months in prison and fined VND 6 million.
In October 2022, two Sunda pangolins (Manis javanica) and other wildlife were seized in Ha Tinh province. In March 2023, the transporter was sentenced to a prison term of 15 months.
In September 2022, Hanoi Environment Police confiscated two rhino horn pieces weighing 1.61625 kg and 0.25558 kg from the trunk of a car and arrested two men. The police searched one subject's house and found more pieces of rhino horn, and another man linked to the case was later arrested as well. In May 2023, Hanoi Court sentenced each of the three traffickers to prison sentences ranging between 30 and 41 months.
In July 2022, Con Dao District Economic Police in Ba Ria - Vung Tau province inspected a shop and confiscated 50 green sea turtle (Chelonia mydas) eggs. The seller was arrested, and in June 2023 was sentenced to 30 months in jail.
Communications and Public Awareness
The communications team at ENV has been working around the clock to continue to raise public awareness through a variety of channels. These include in-person events held in different cities across Vietnam, Public Service Announcements (PSAs) aired on national TV, viral campaigns on social media, and sharing wildlife protection news with local press.
A particular highlight of the second quarter of 2023 was the June release of ENV's 55th Public Service Announcement (PSA) to date, bringing attention to the illegal hunting, trade, and advertising that is threatening the survival of marine turtles. The PSA features a sea turtle getting trapped in the net of unscrupulous fishermen and depicts the horrifying reality of dead turtles being stacked and stored, with the result of such atrocities being displayed in the form of jewelry in a souvenir shop. A young couple is drawn to the merchandise, but the store owner reveals that the objects are crafted from hawksbill sea turtle shells. The informed couple, clearly unhappy with the killing of marine turtles to make souvenirs, leaves the gift shop abruptly, passing the scene to a law enforcement officer who delivers the key message that buying and trading wildlife products is both illegal and morally wrong, and urges the public to report violations to authorities.
Thank you, as always, for your ongoing support of ENV's efforts in the fight to end the illegal wildlife trade in Vietnam.
Until next time, when we get to share more updates on what your generous contributions have enabled us to accomplish!