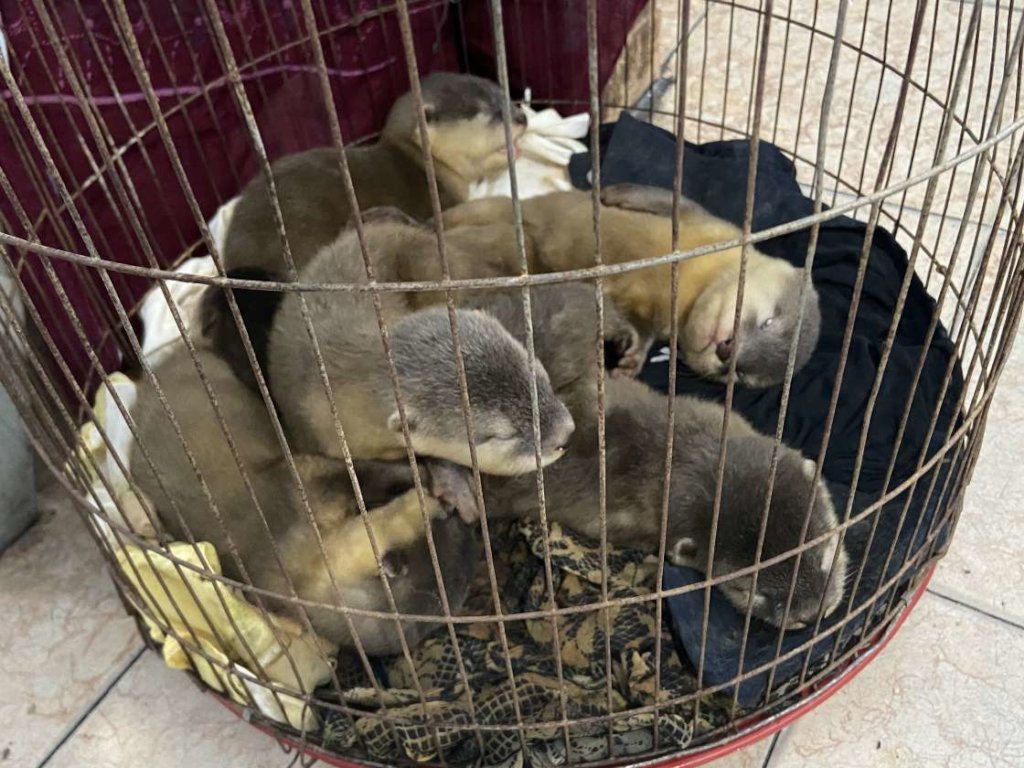 Dear Friends,
ENV has continued to make great progress towards ending Vietnam's illegal wildlife trade since this vital campaign began in December 2020. Thanks to supporters like you, our Wildlife Crime Unit has already successfully resolved more than 580 wildlife crime cases since the beginning of 2021, after tackling 2,907 wildlife crime cases in 2020. From these cases, 1,132 live wild animals were safely rescued from Vietnam's illegal wildlife trade in 2020, and this year even more endangered wildlife have been rescued.
These success cases are quite a feat, and have not been easily achieved. Our small team in the Wildlife Crime Unit have been receiving 10 new cases a day this year, and although it has been more than any year in ENV history, they have not slowed down one bit.
In addition to working with law enforcement to tackle wildlife crime reports from the public, ENV also carries out sting operations in cooperation with police. Below are ENV sting successes since December 2020:
Six Asian small-clawed otters were confiscated and the wildlife trader was arrested
Another small otter pup was confiscated and the trader was arrested
Thirty nine critically endangered hawksbill sea turtle trophies were confiscated and the wildlife trafficker was arrested
A bear bile seller was arrested and 161 bear bile vials were seized from his residence
An endangered slow loris and northern pig-tailed macaque were confiscated and the seller arrested
Three live endangered green sea turtles have been confiscated and released back to the sea
Moreover, our Prosecution Team has been very active prosecuting wildlife criminals and had a number of successes. Most notably, from the beginning of 2021, the team has helped put the following wildlife criminals behind bars:
An online turtle trader was sentenced to 10 years in prison after the confiscation of 127 turtles from his home
A trafficker who was caught smuggling two bear cubs was sentenced to 3 years in prison
A hunter of endangered langurs got 3.5 years in prison
A wildlife trader who was arrested with one live pangolin and over 44 kg of wildlife meat received 1 year in prison (in this case, the court originally planned to hand out a mere fine, but ENV legal intervention resulted in a prison sentence)
A rhino horn trafficker got 12.5 years in prison for smuggling 11 rhino horns into Vietnam
Thanks to your support, these criminals and more have been locked up, deterring others from participating in the wildlife trade and sending a clear message to the public that wildlife crime is a serious offense.
Furthermore, since December 2020, our Communications Team has been creating and releasing multiple awareness campaigns, detailed below.
The Public Service Announcement (PSA) titled 'Never Again' was released, sharing crucial information with the public about the risks of zoonotic outbreak due to the wildlife trade, warning them to reject wildlife consumption and report wildlife crime. This PSA aired on 55 TV channels across Vietnam and RailTV which plays on the national railway system, and was also featured on very popular news websites Thanh Nien and VNExpress.
The Public Service Announcement (PSA) titled 'Safer with Science' has recently been launched, encouraging the public to choose modern medicine over wildlife medicine and to report wildlife crime. Currently, the PSA is airing on 56 TV stations across Vietnam and RailTV, reaching millions.
A media statement was released to ENV's network of ~300 journalists about the confiscation of 39 critically endangered sea turtle trophies in December 2020, resulting in 25 newspapers publishing articles about the case.
A media statement was released to ENV's network of ~300 journalists about the online turtle trader who was arrested and sentenced to 10 years in prison after ENV involvement. After the media statement, over 60 news articles and viral posts were written and published, including Vietnam's most popular news stations Dan Tri, Thanh Nien, VTV, and VOV.
ENV runs daily radio ads on Voice of Vietnam (VOV), the most listened to radio station in Vietnam. The ads air on both VOV and VOV Traffic, which is listened to by almost every driver on the road according to locals in Vietnam. These ads inform listeners that bear bile farming is coming to an end, warn about the serious legal risks of breaking wildlife protection laws, and inform the public that zoonotic outbreaks are a deadly consequence of the wildlife trade, amongst other crucial messages.
Once a month, ENV is featured in the VOV News Program Show. These shows are 5-10 minutes and bring up serious issues about Vietnam's illegal wildlife trade, educating the masses about the critical need to change the status quo.
Beginning March 2021, ENV messages on lightboxes around Hanoi have been further spreading the message that wildlife is not safe for consumption and to report wildlife crime to ENV's Wildlife Crime Hotline.
These mass media messages have reached millions and continue to tell the public in Vietnam that there is increased attention from law enforcement to stop wildlife crime and hold criminals responsible, and that the people of Vietnam are coming together to end wildlife exploitation in their country.
As we continue investigating crime, working with police, prosecuting criminals, and educating the public, we are reminded every day that your support is what makes it all possible. Thank you for supporting these efforts and having a direct impact on ending the illegal wildlife trade in Vietnam.

Sincerely,
Quyen


P.S. You are invited to check out our newest video and project which highlights the female team at ENV that is effectively ending wildlife crime in Vietnam on a daily basis: https://www.globalgiving.org/projects/help-30-women-fight-wildlife-crime/
P.S.S. Here are some recent photos from our on-the-ground work in Vietnam!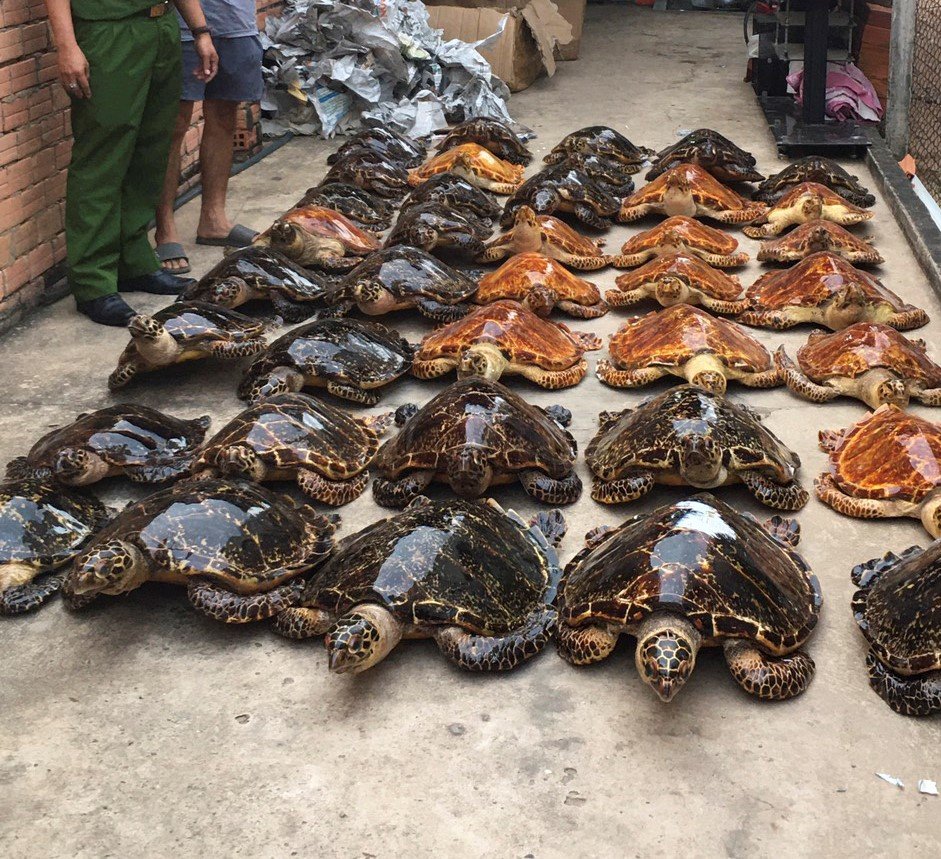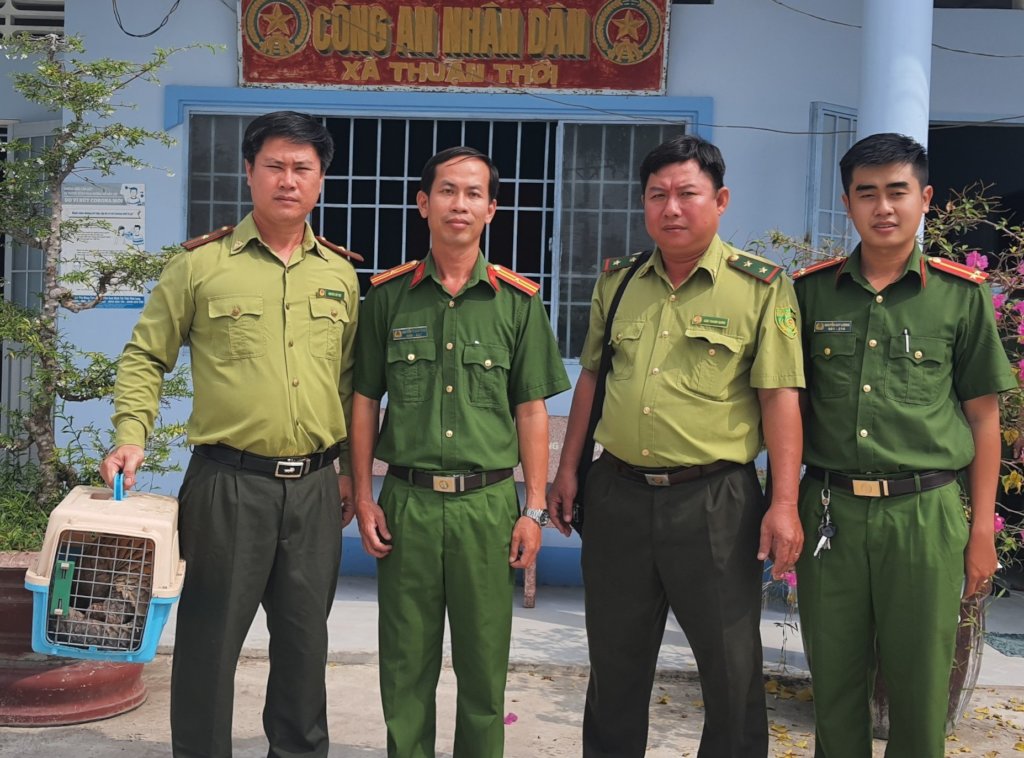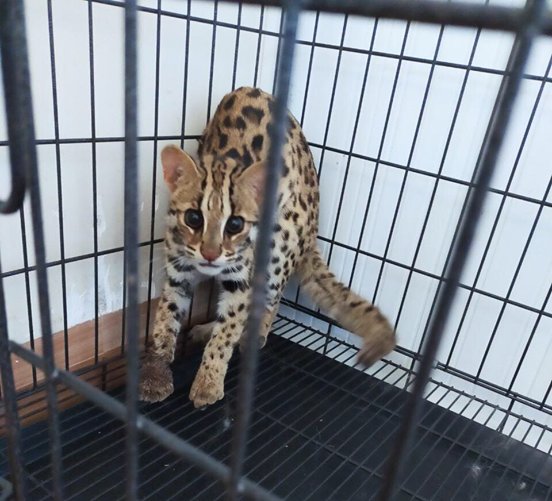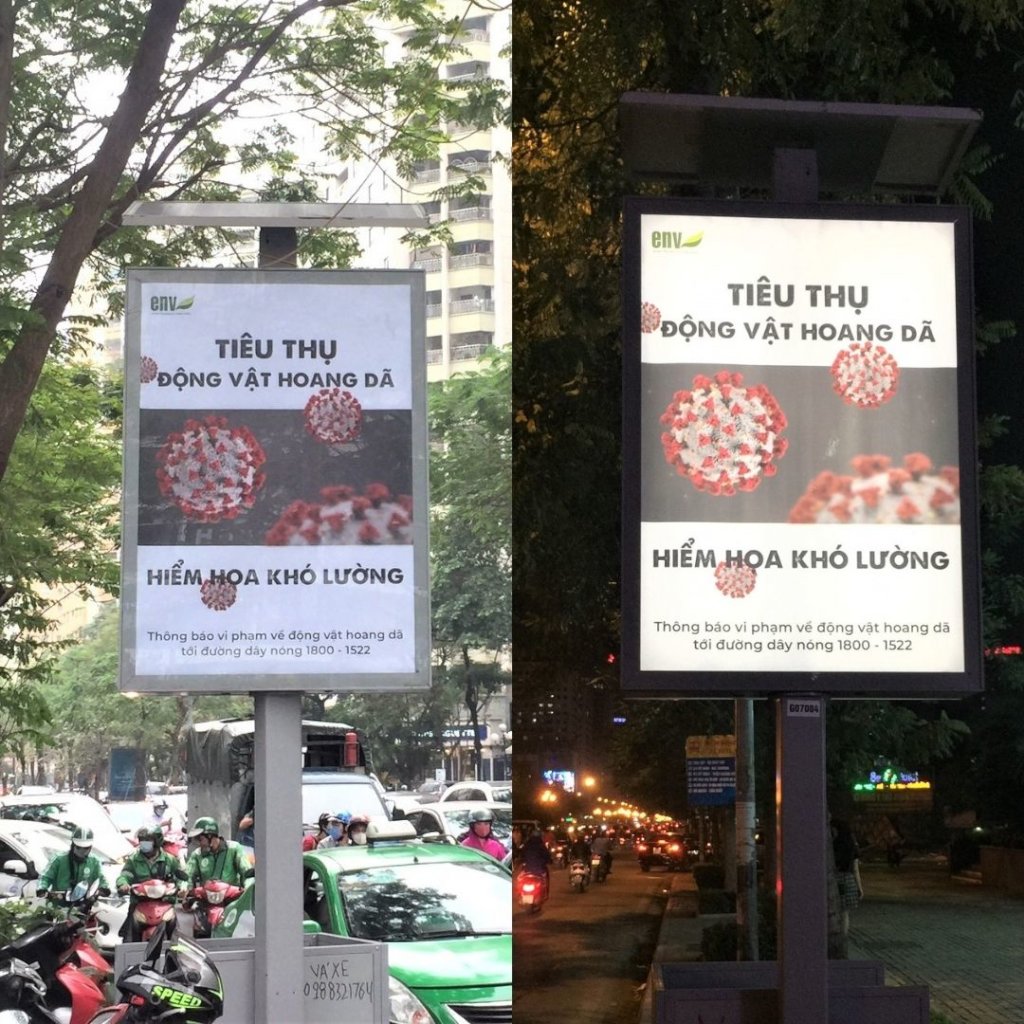 Links: