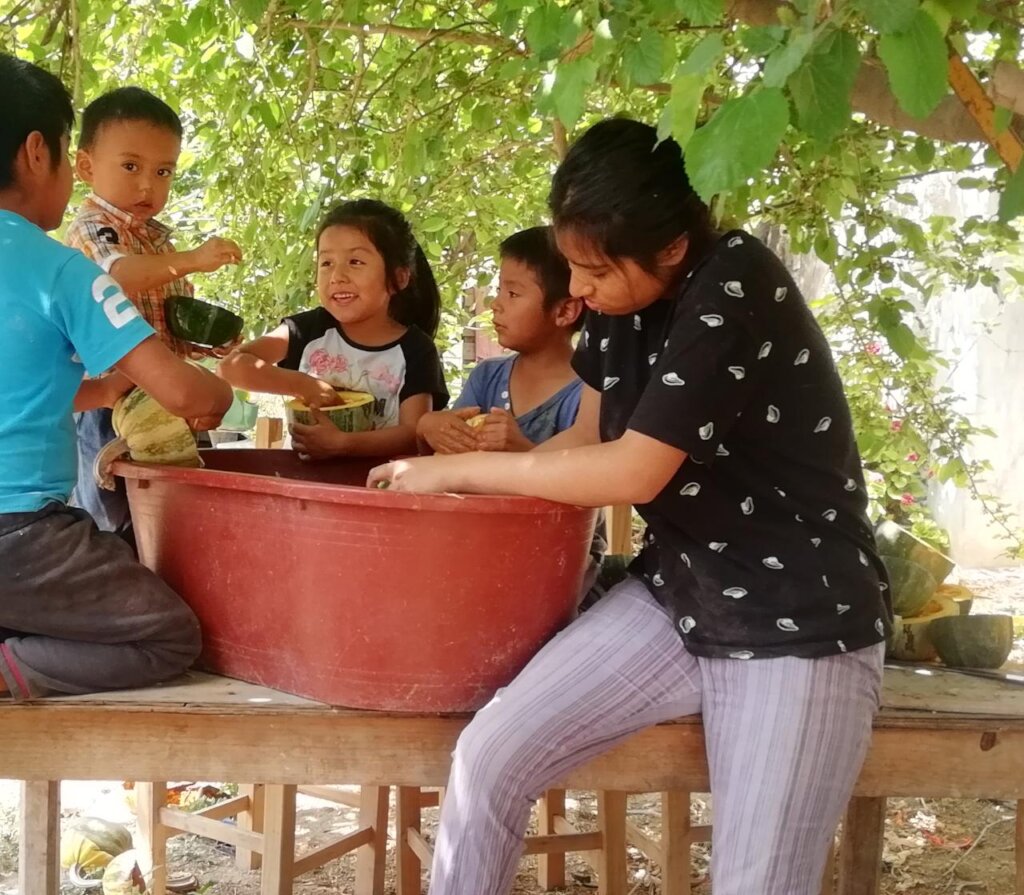 Dear Donor Community,
As part of our comprehensive program, our beneficiaries develop a Community Project.
On the one hand, the objective is to support the integral and sustainable development of their communities. On the other, to learn and apply entrepreneurship tools that will give them invaluable professional experiences.
They have developed a business model, Value proposition Canvas model, financial model, schedule, and video pitch for each project. Our students will implement these projects in 2022
These are the projects that each one developed:
Arcelia. Industrial Engineering Student
To support the preservation of the environment and help generate extra income in the community of Pozuelos, Hidalgo, by offering workshops on how to reuse and recycle objects that they can sell.
Mayra. Environmental Chemical Engineering Student
To improve living conditions in the community of Santiaguillo, Guanajuato by offering workshops on efficient harvesting of rainwater for use at home and the care and protection of water in times of drought.
Daniela. Nutrition Bachelor Student
To contribute to the health and development of children in the community of Palo Blanco, Concá, by offering interactive courses to teach healthy eating habits and to show that a healthy meal does not have to be expensive.
Lupita. Bachelor of Music Student
To support the development of low-income children and youth in foster homes or orphanages in Querétaro by offering transformative music education.
Alexandra. Industrial Engineering Student
To improve the income and working conditions of Otomíes artisans from Amealco, Querétaro, communities by offering training in management tools and standardization of doll production processes.
We are so proud of the work our beneficiaries are putting to support their communities!
Your donations are transforming many lives!