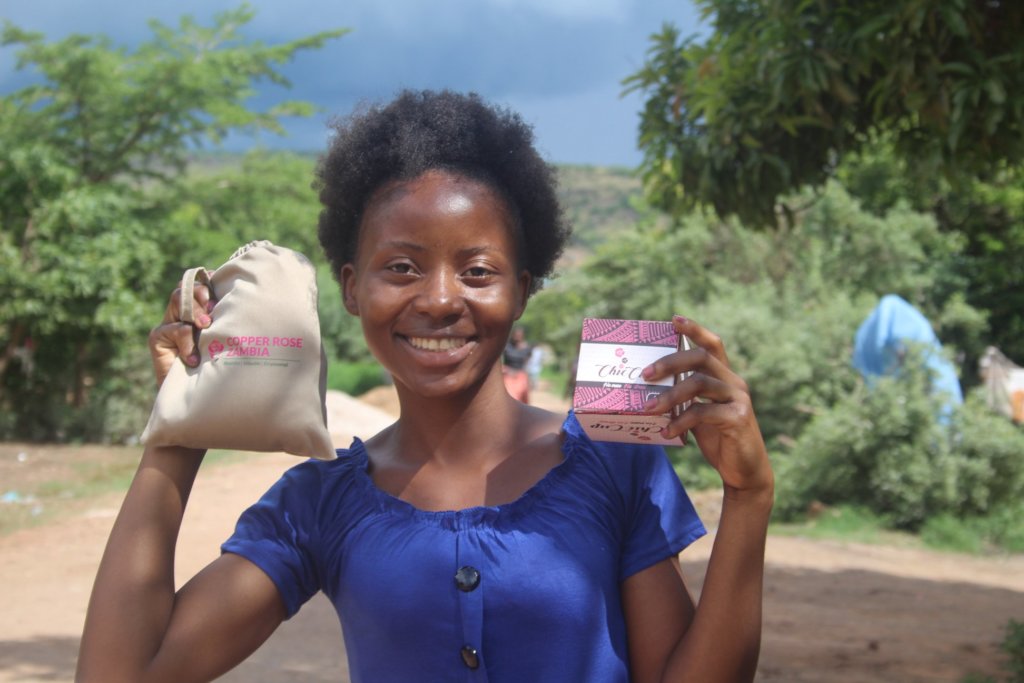 The smile was evident on the girls faces as they received the amazing news about the menstrual packages that they were going to receive. One girl screamed at the top of her voice, "Yes!!" This was a big deal for them, a saviour of period misery, not from menstrual pain or menstruation itself, but the misery of not having menstrual products to help them manage their periods. Periods are not a disease -- they are something that most girls go through until they reach menopause. But without the proper "tools" a period sure feels like a disease, a terrible one if you ask them!
"The thought of me not going to use a piece of cloth for my periods anymore is overwhelming, my prayer is that many more girls get to be blessed like me today." — Jessie, high school graduate and AEP beneficiary
Many girls in Zambia, like in many African countries and beyond, still face segregation and discrimination when it comes to menstruation. They are still considered to be unclean and it is a taboo to even talk about your period. Girls are taught early on to use household items like cloths and rags when their period arrives. Few families manage to buy sanitary pads for their daughters, with the economic crisis that the country is experiencing, menstruation products are a luxury that cannot be afforded.
Since 2007, the African Education Program (AEP) has awarded over 2,600 individual annual scholarships, enabling 450 young women and men to complete high school and 80 to graduate from college. Scholarships enable girls and boys to continue their education in schools and, most importantly, create a base for the programs provided at AEP's pilot educational resource center, the Amos Youth Centre (AYC), in Kafue, Zambia. On a daily basis, before the pandemic hit in March 2020, over 400 children and youth would take advantage of programs focused on quality education through academic tutoring, leadership development and volunteerism, HIV/AIDS and health awareness, nutrition and food security, the arts and creativity, and gender equity. AEP's model is based on creating opportunities so that these children and youth can build their resiliency and overcome any challenges that may prevent them from reaching their full potential. This creates an environment for these youth to break out of their impoverished situation and become the leaders that their communities need to systemically end poverty.
Clubs at the center include One Up for Girl Power where our girls and young women come together to talk freely about health topics like menstruation. In 2019, AEP created the Reuse, Rise, Rejoice reusable pad campaign that benefitted 100 girls at AYC. They received training on menstrual health and a pack of reusable pads. They even learned how to make them the pads too.That was the beginning of our fight to end period poverty for our girls.
This year, when the pandemic hit, the schools in our community closed and our youth center closed, too. We soon learned that COVID-19 was not just making period poverty worse worldwide, but for our girls as well. When we conducted a survey to find out what the girls in our program were using while menstruating, 30% reported using rags or traditional methods during their period. 72% said they would like to try a menstrual cup or find out more information. Thanks to generous donations through the GlobalGiving campaign and AEP's COVID-19 Emergency Relief Family Fund, enough money was raised to distribute a pack of five reusable pads and a menstrual cup to 200 of our young women and girls.
The menstrual health trainings and distribution began in late November. Due to the pandemic we limited the trainings to only a few girls at a time and kept everyone socially distanced. Lumuno Chongo, AYC's Programs Director, provided the training on how to use and clean the menstrual cups since the girls have never used a cup before. Girls from 8th grade to university who are beneficiaries of AEP participated. Even the girls in our special education program, Read for Rose, were not left out and they, too, received menstrual products and took part in the training.
Many parents provided positive feedback on how grateful they were about the "presents" to their girls, a perfect gift in time for the holidays!
"This menstrual package has me covered for the next 8 years of my life, no stress about buying pads anymore!" — Angela, university student and AEP beneficiary
It is exciting to know that our girls will be empowered through access to reusable sanitary products that liberate them from their period poverty while also being trained on important menstrual information for their health and well-being. Your donation helped make this happen! From all of us here at the African Education Program, and on behalf of our girls and young women in Kafue, thank you for your gifts and generosity!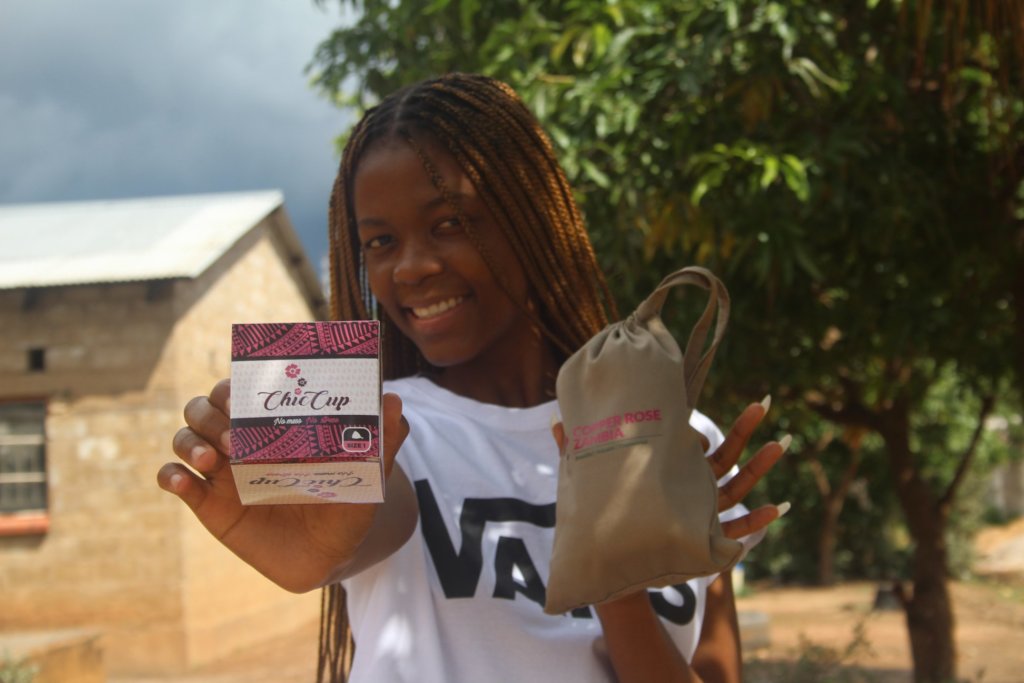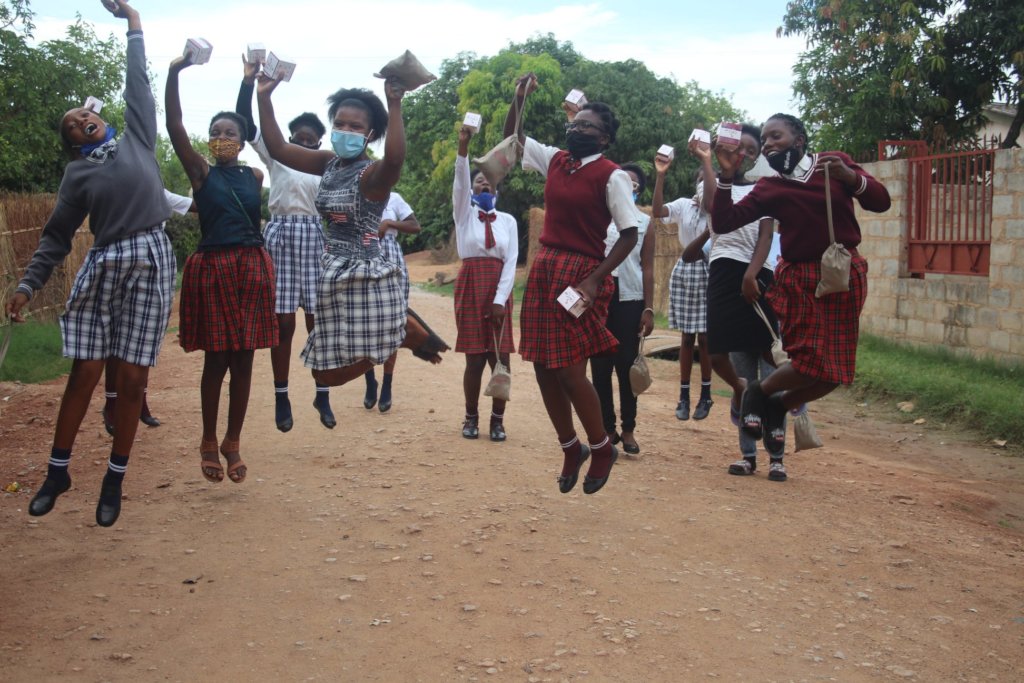 Links: