Project Report

| Aug 22, 2022
End HIV//AIDS in 28 Villages Updated Report For August 2022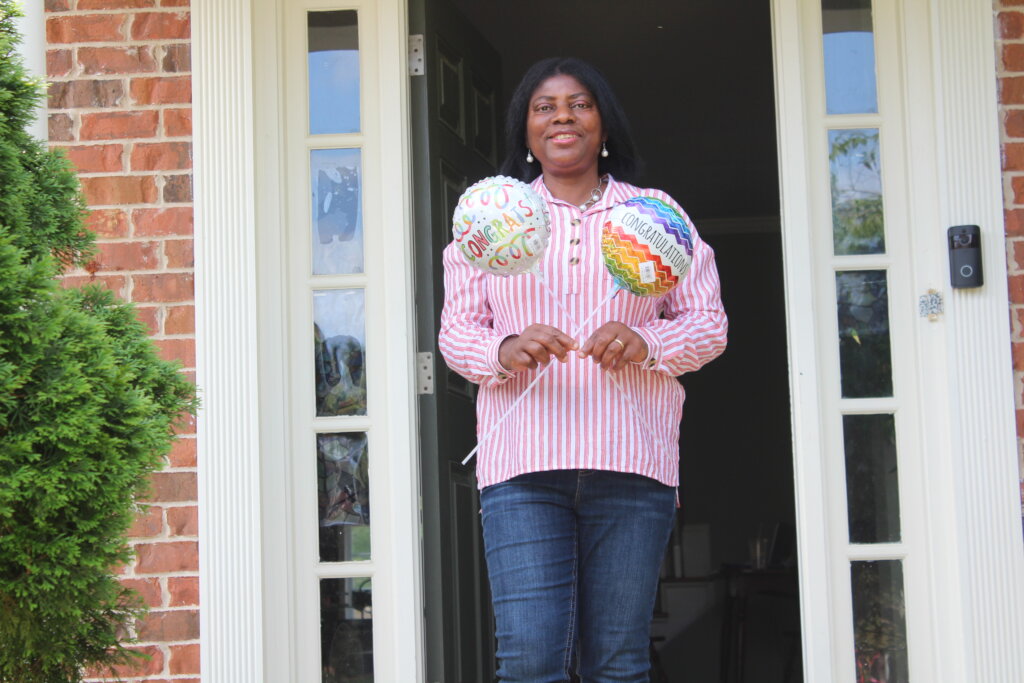 Greetings To Our Donors and Sponsors;
The JRCCA BHO Women Empowerment Team organized a Fantastic JRCCA Global Women Empowerment Workshop in June that was to be implemented in July of 2022. Keeping in mind that we are still under going a civil conflict in which no one knows when we might be subjected to Ghost Days in which we have to remain in doors. The day and time was set and with minimum amount of marketing a group of women representing several villages showed up for the workshop. Happy Days are here again for this one joyous event in which people were abe to get together and enjoy an outstanding presentation, fellowship and eat good traditional Cameroon food. The event was so successful that the Women Empowerment Team decided to make this workshop a monthly event to provide health information about HIV/AIDS in our 28 villages and five zones.
More than 20 people who attended this workshop was really impressed with the workshop and the creative activities that were presented! The ladies did an outstanding job of putting this presentation together. It was very informative and interactive including participation by the males who dropped by this open meeting. Diversity was quite evident with the mixed audience as this is a problem in which both male and females needs to be educated in order to achieve our goal of ending HIV/AIDS in our 28 villages especially during our current civil crisis in which volunteers and workers are unable to freely go into the villages and share educational information due to the war environment.
We are looking forward to the sustainable development plan for generations to continue which requires each member, employee and volunteer to sacrifice in the pursuit of the objectives or action steps and SMART GOALS of JRCCA plan of action for HIV/AIDS, in line with the SNT Model to accomplish the mission and vision of the founding father, not forgetting the unrelenting efforts of the President and Chairman of JRFIUSA in support thereof, the committee shall in the days ahead invite all members, employees and volunteers of JRCCA to meet and discuss ways to raise awareness of HIV/AIDS in our 28 villages in line with the Founders Vision, goals , objectives to create jobs and employment for all in all 5 zones that we serve. The lack of jobs and money is a handicapping condition for HIV/AIDS victims to pay for health services and medications needed to control this crisis.

Currently we have attracted the attention of Liberal who have submitted a request to partner with JRCCA's Women Empowerment Team and collaborate on projects that will be of mutual benefit to both countries. Nine volunteers from Liberia have submitted application to join with JRCCA to implement a Satellite Rotary Club that will allow us to request support from the international Rotary Club for our projects. The District Governor in Cameroon has approved our request and we are in the process of recruiting five Rotary Clubs in Cameroon and Five Rotary Clubs in Georgia, USA to collaborate and network and provide support for our proposal to the Interntional Rotary Club for funding and resources for our joint projects to include health services.
We have received a request from a representative in Zambia who will be visiting Mbatu Kingdom and coming to teach in Cameroon and sensitize the communities/villages on real issues which includes sex and drugs, dating and courtship, healthy sexual reproduction, child marriages, marriages and human rights. Request is for JRCCA to be involved in organizing people to come together and invite girls and boys, mother and fathers to attend a conference and learn more on the real issues. This will be a great opportunity for us to work with an expert from outside to help up make our people aware for the need to keep training everyone so that they will be ready to teach others when they return to their homes after the Civil unrest. Sustainable Education , training , communications, integrity, hardwork, commitment, etc equals to success.
In conslusion of this quarterly report;
Goals and Action steps by the women empowerment committee includes: SMART GOAL---
To organize and carry out a program on Friday 26th, 27th and 28th of August, 2022 on the
topic: "How to maintain good health and be consistent in providing medication for HIV patients."
The purpose of this program will be to help women, men, boys,girls and children who are victims of HIV/AIDS.
This program will enable them to be able to take their medication with less stress. For the past years
statistics have shown that most victims do not take their drugs due to lack of means to do so.

Action steps for this workshop includes:
Forming a committee that will work closely with HIV/AIDS victims in all five zones,
Sending out information to churches, njangi groups and invite all the victims of HIV/AIDS to come for
the program at a site in their zone to be coordinated with Zone Director and SNT Chairperson.
Submit report after every action taken to the SNT Tuesday Leadership Meeting as a way of monitoring
progress of programs in all five zones. Find ways to raise funds locally to help victims be able to purchase
medications needed to control this crisis.


Proposed plan of action:
This workshop program will be carried out once at the end of every mont at the BHO office in Yde. This will enable the patients to get their drugs and equally support them with food stuffs like beans, soya beans, vegetables and fish. This
will help to build their immune system.

The Women Empowermenet team is concerned and wish that the organization should look in to the cases of those suffering from malaria which is also on the rise in Cameroon. Statistics shows that its increasing in our community. Mosquito nets were distributed along with and malaria kits which really helped the communities/villages. After some time the crisis has returned because officials were no longer monitoring.
We are grateful for any support and donations regardless of size or amount that will help us offer more services and resources to the victims of HIV/AIDS in our five zones. With the Civil crisis and lack of funds we are limited as to what services and resources we can make available to our people. We are thanking you in advance for any support or donations that you can provide to us as we go about providing humanitarian services to our fellow brothers and sisters.
Thank you!