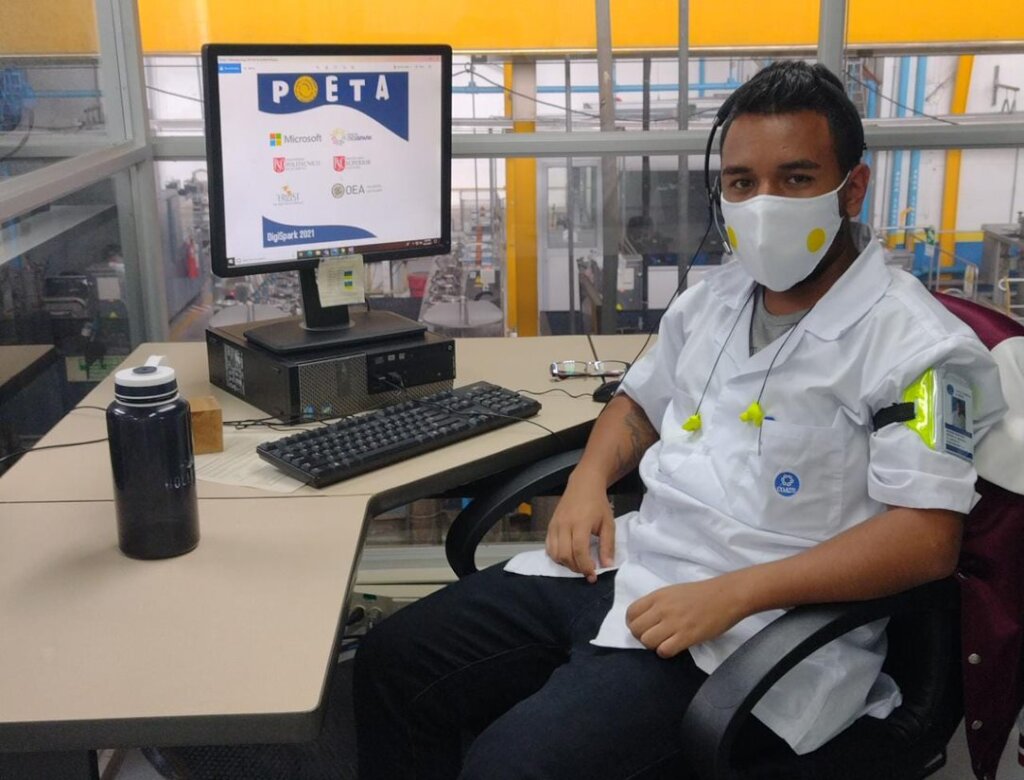 Dear friends,
First of all, we would like to thank you for the tremendous support you have provided us during this time. Thanks to your help, we have continued our mission of helping the lives of vulnerable communities across the region, improving their knowledge of digital skills, and bridging the digital divide. At the time, we have directly trained more than 15.000 individuals, and our contents have been visualized more than 700.000 times. We aim to continue serving those in need in the region and continue generating educational and economic opportunities.
Since the beginning of the social and economic crisis in Venezuela, we have focused on incorporating the Venezuelan migrant population into our programs, considering their vulnerable situation and the barriers they face to obtaining jobs and opportunities, which also affect their capacity to integrate with their host communities. As you have witnessed in previous posts, our programs have served several Venezuelan migrants, and we aim to further work in this direction.
In this sense, we are happy to announce the recent alliance between The Trust for the Americas, in collaboration with Ernst & Young (EY), and our network of partners, which will implement EY Future Skills Workshops for POETA DigiSpark local partners in Argentina, Brazil, Chile, Colombia, Mexico, Peru, Puerto Rico, and Uruguay.
The core objective of this new grant will be to empower POETA DigiSpark local partners to provide 21st-century skills training to teachers and beneficiaries (ages 16 and over) from vulnerable communities. It will offer seven chapters, including financial education, entrepreneurship, and emerging technologies, among others, which will equip beneficiaries with digital, technical, and job skills they need to be aligned with the necessities of local employers. Our participants will develop mindsets, approaches, and skills that will help them to navigate and architect a changing world.
Teaching will begin in August and go on until October. We will provide 14 sessions of training, seven in Spanish and seven in Portuguese, plus two training of trainers workshops through The Trust's Microsoft Community Training (MCT) Platform (Capacitate), an online educational platform donated by Microsoft. We expect this program will have around 12.000 participants and benefit a total of 22.000, among them many Venezuelan migrants and other vulnerable groups.
We can´t wait to share with you all the success stories this alliance will bring to our beneficiaries. Once again, this would not be possible without your help.
Thank you very much!