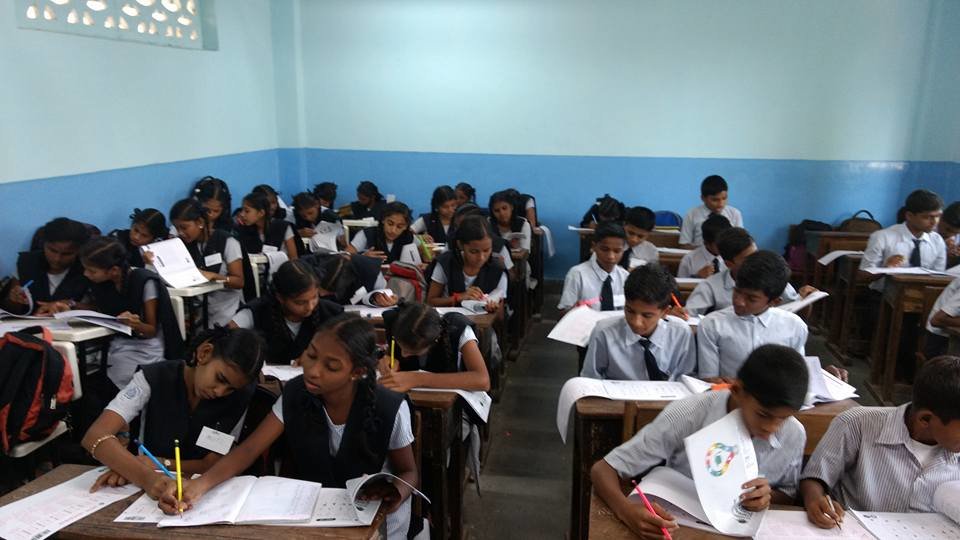 Traditionally career decisions of students in Indian schools have been influenced by parental advise or peer choices. The problem gets further aggravated for students who are first generation learners or from low income backgrounds. With limited exposure to possible career options as well as lack of professional role models, the students find it difficult to navigate the journey from education to employment. "Unfortunately, there are few guiding posts for talented students who can become the future flag-bearers of a skilled India. In other words, there is a serious dearth of guidance counsellors, compared to the number of students. There are only 500 counsellors for about 1.5 million students! Compare this to the U.S. which has about 2.6 million counsellors for 1,80,000 students" (Source:The Hindu : A career in career counseling, July 2016)
An example to quote is that of little Himanshi, a 9th grade student studying in a Mumbai municipal school. Himanshi aspired to be a doctor. However, she was aware of the strained financial condition of her family, which would render the expensive medical education a distant reality. Himanshi loved the thought of pursuing a career in medical field and the thought that she may not be able to do so was painful. This is where Antarang's CareerAware program came into picture. Through the five day classroom CareerAware intervention in Himanshi's school, she was introduced to various career alternatives which mapped to her psychometric profile and finally counselled on the best career options most suited to her interests, aptitude, circumstances (family/financial) and personality. Himanshi was made aware of the career that she could pursue as a Medical Lab technician, which was relatively more affordable financially and at the same time in line with her interests of pursuing a career in the Medical field. Himanshi is now delighted with her career choice and looks forward to completing her education and pursuing her dream career.
Research shows that career education and exploration has a positive impact on students staying in school and finding relevance in connecting their school work to their future work. Results of this integration of academics with career education include more course completions, higher graduation rates and higher levels of student motivation (Castellano, 2014). This assumes critical importance given that India faces a high school drop-out ratio in higher years of schooling. As per Annual Status of Education Report 2017, a survey of status of school education in India, at age 14, only 5.3% are not enrolled, but by age 17 this percentage quadruples to 20.7% and further increases to 30.2% at age 18.
Antarang Foundation's experience shows lack of awareness of career options leads adolescents and young adults to make career and educational choices that are not based on their aptitude and interest or in line with industry needs. This in turn leads to a high dropout rate from higher education pathways that lead to career development. Antarang Foundation's CareerAware program addresses this issue. The program enables students to make informed choices, making them career focused and influences the intent to stay in education at least until the age of 18 years of age. CareerAware is a 6 day, structured, tool based program that facilitates an adolescent's (14-17 years) awareness of the self, followed by an awareness of the many career options open to them; leading to an informed career choice and a self defined career plan. The 6 day intervention includes 5 days of classroom sessions followed by a day of one-on-one counseling with each of the students basis the career counseling reports generated by Antarang's technological platform.
Since inception in 2013, Antarang has reached out to more than 20,000 students across Mumbai through the CareerAware program. Antarang partners with the local Government authorities for running the program in the government schools. It takes Antarang Foundation USD 250 for conducting CareerAware program for a batch of 30 students.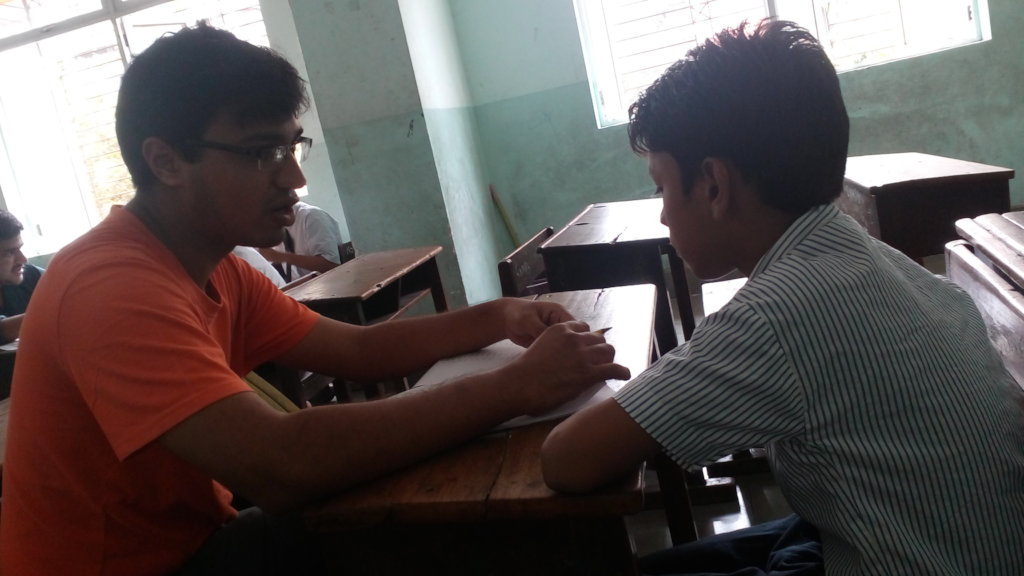 Links: