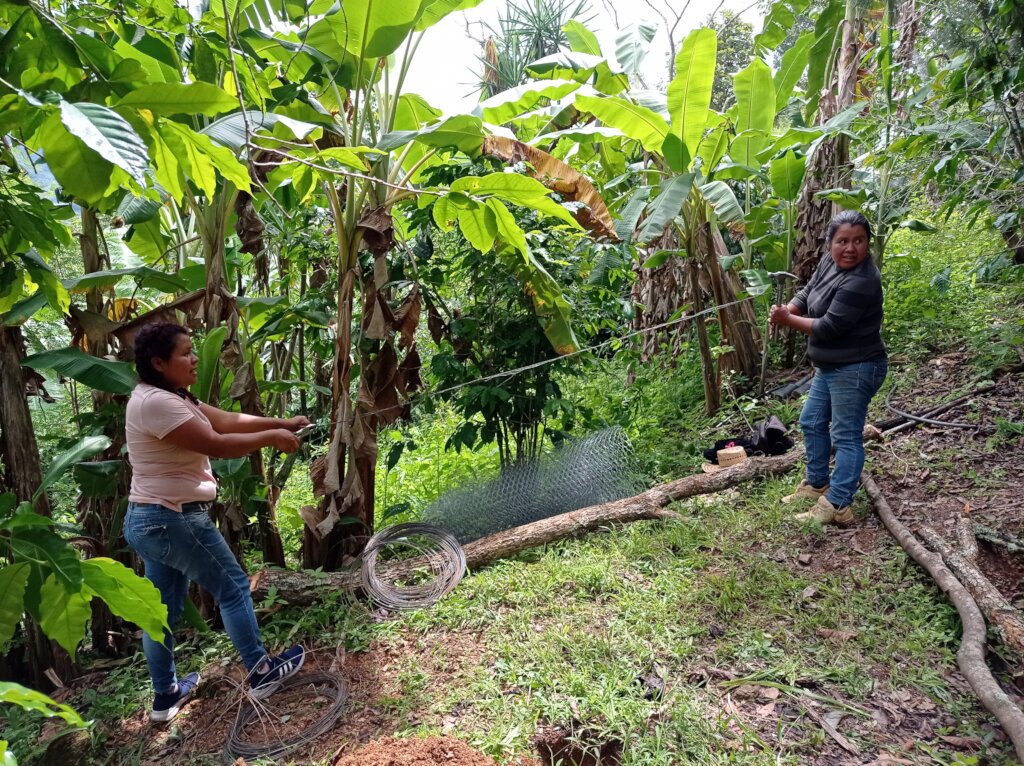 Thanks to your support the community of Monte Alegre, in the Mountain region of Guerrero, is starting a comprehensive action to save and regenerate the forest.
Enhancing reforestation
30 families from Monte Alegre donated their garden to implement nurseries for reforestation of local species, made with local and natural materials.
In the last three months, these families have been strengthened in the care of the ecosystem and the conservation of local trees. Subsequently, they built five small nurseries to cultivate oak seedlings and ensure their proper development.
The most significant moments were the tequios (collective work) for the collection and germination of seeds, and then for the transplant, where children and the elderly joined the action.
It will be very exciting to see the 7,200 m2 (8,210 yards) of reforested land, with 923 trees.

Reducing deforestation

Meanwhile, 28 people (22 women and 6 men) are strengthening their skills to design and build a traditional, sustainable and safe stove.
The stove will be designed and built by the participants, with local materials. The exchange of knowledge between CC and the local community will allow the implementation of a new technology adapted to the local geology and culture and friendly to the environment. This will reduce the impact of cooking on the forest environment!
Call to Action
On October 4, join with us the #RootPoliticalaction to celebrate the World Habitat Day!
For the #UrbanOctober Cooperación Comunitaria will promote #ClimateJustice, by recognising land as a universal human right and its social & environmental function. Follow us on fb @Cooperacioncomunitaria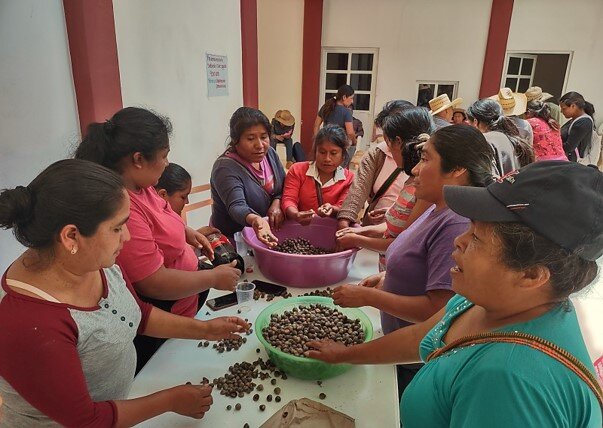 Links: