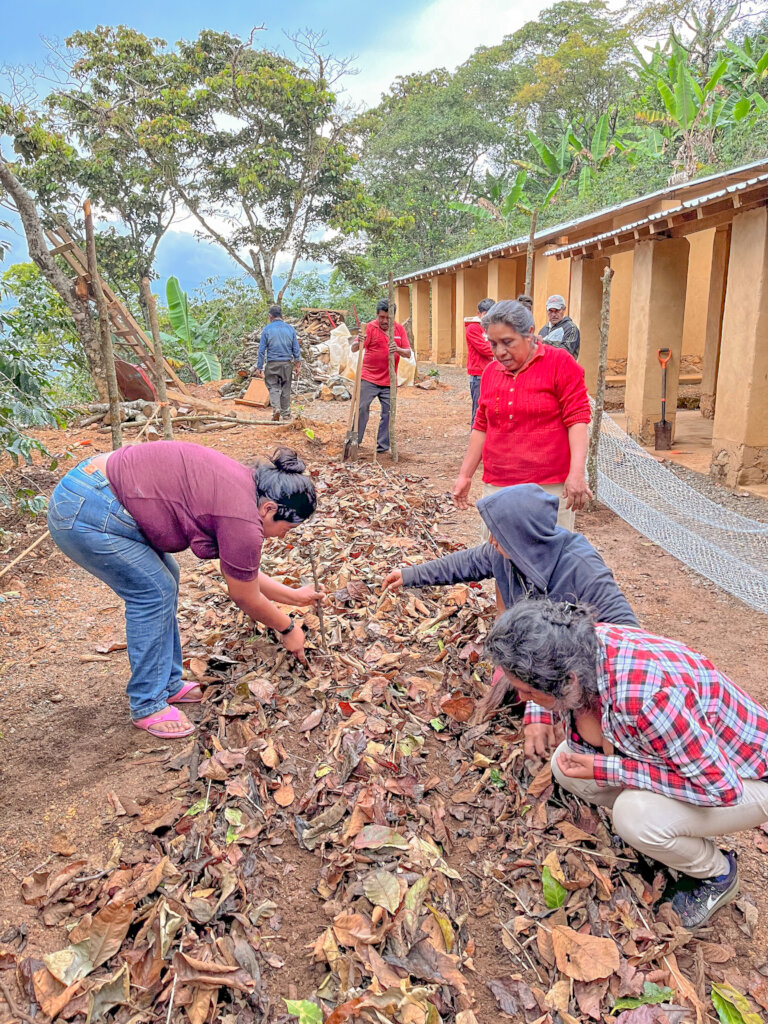 This June we celebrate collective actions that contribute to restore our planet, and we do so by sharing transformative practices that through the methodology of Social Production of Habitat aim to regenerate and improve spaces where people live, from processes where the human-nature relationship is more balanced and equitable.
Healing the soil and generating food sovereignty
Inhabitants of "La Soledad", who strengthened their sovereignty through efforts to self-produce 16 adobe reinforced houses, are now working in their backyard to strengthen their food sovereignty.
Housing for the méphàà culture, in addition to being a place of rest and family coexistence, is also a productive space where they usually grow edible or medicinal plants for self consumption in their backyard. Based on this traditional practice, plus scientific knowledge based on agroecological techniques, members of the community built backyard orchards through mutual collaboration and now produce their own food. An action that, besides improving their economy, contributes to their health.

With agroecological practices, food is produced through processes that have biological diversification as a principle, and thus strengthen environmental resilience. Which is why, beyond harvesting their own food, families are also regenerating the soil promoting biological diversity in their territory.
Ángela's testimony:
"It is very nice to be growing, my family situation has been very difficult and I did not know if I would be able to do it, which is why I joined with my daughter to do it together and help each other".
Building collectively with "0 km" materials
Community kitchen in El Paraíso
"0 km" is the distance traveled by the main building material of the community kitchen in El Paraíso. In walls and ceilings, the earth, which is used for construction, comes from the same land where it is being built. In this process, members of the community have agreed to carry and transform the material (earth / soil) into adobe blocks for walls, or "pajarcilla" (mud with straw) to make the thermal and acoustic insulation for the roof.
This kitchen was developed from a collective proposal to create a space where residents could cook typical dishes for their traditional festivities and provide food in assemblies or any other collective activity. For this reason, after a stage of participatory design, women, men, young people and even children have been involved, carrying out "xtajá" (collaborative work in méphàà) throughout all stages of construction.


Revaluation of the méphàà constructive culture
The construction work that we started a few months ago with the community of Moyotepec for the recovery of 4 traditional houses, has ended. Participants in the process inaugurated their households and are now being inhabited.
In some cases, these houses were more than 80 years old, having been built with local and natural materials by the ancestors of the current inhabitants, which is why their rehabilitation promotes the conservation of the traditional méphàà construction culture.
Thanks to the efforts of the community, in addition to the social and technical accompaniment of CC, members of the community renovated their houses and now live in a safer place with better living conditions, due to the fact that:

- They are better adapted to the local climate through natural insulation in the roof.
- They have better finishes that make it easier to clean the interior.
- They have optimal natural lighting conditions thanks to new light entrances in the roof, which also saves electricity.
-The repairs that have been made guarantee that with proper maintenance, these buildings will remain for a long time to house new family generations.
After seeing these completed houses, many people in the community have become enthusiastic about bringing back the use of these materials in their homes.
We share in video the testimony of Aristeo, who tells us his experience about the house his grandfather built.
Aristeo's testimony:
"This house belonged to my grandfather and then to my parents… The house was built in 1942: imagine, it is a long time! 80 years!... When I was born the house was already there, and we grew up here. Now I have left it for my children or my grandchildren; I feel like it is new again, and I hope it will last for another 80 years…"
----------------------------------------------
Méphàà culture reminds us with their traditional and local practices that it is possible to live in a world where the environment and humans coexist in harmony and equilibrium.
Thank you for being part of these transformative actions for our planet!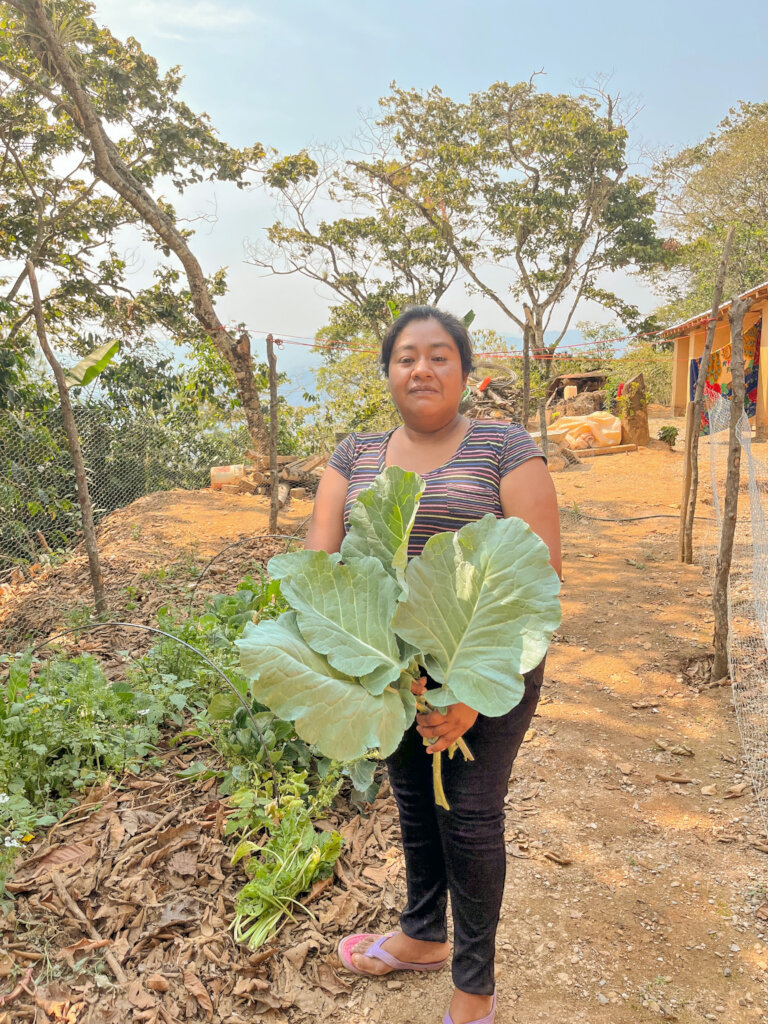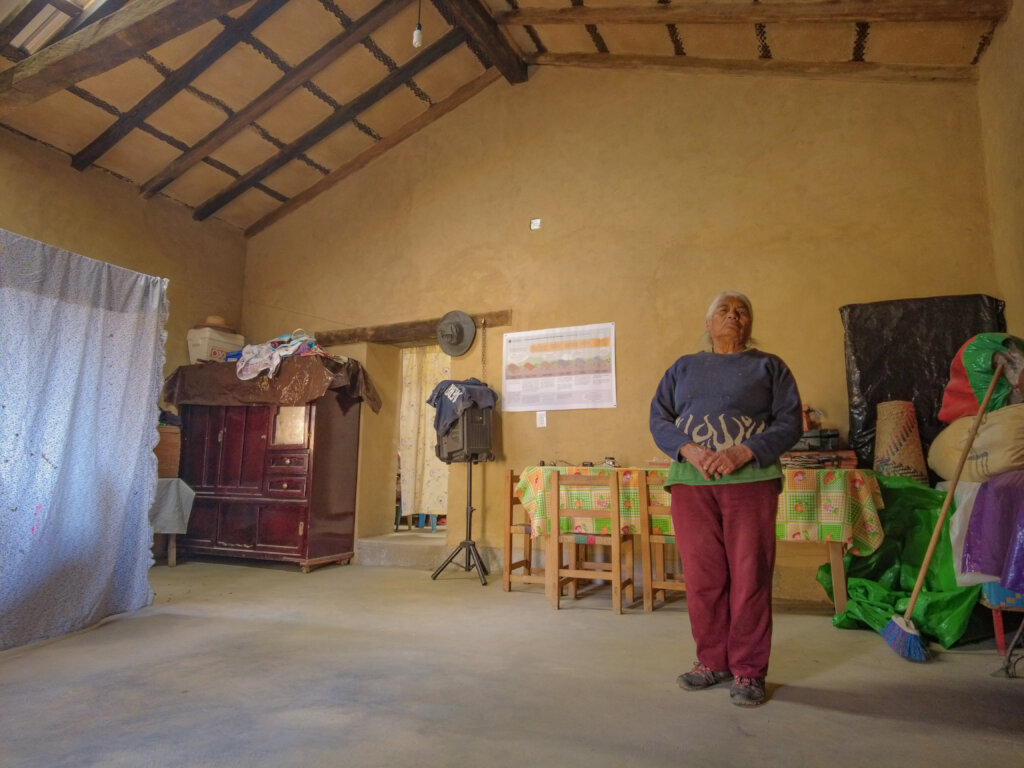 Links: