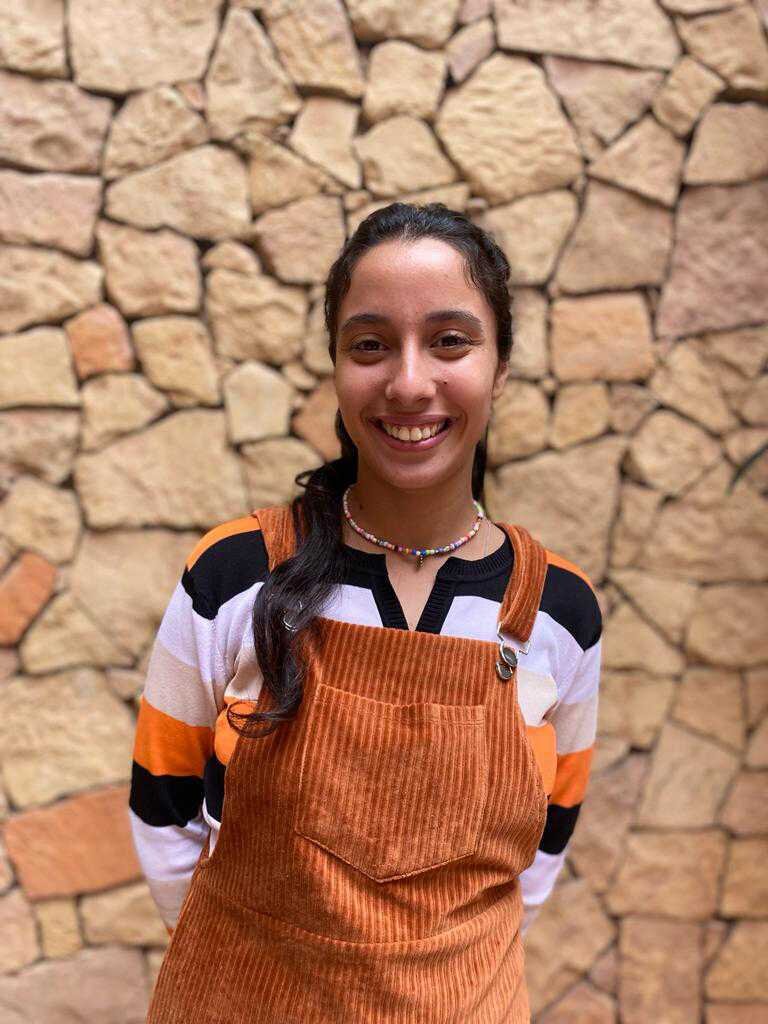 Hi Friends!
As we embark on a new year together, we extend our sincerest gratitude to you, our valued supporters as well as our warmest wishes for a happy and healthy year ahead.We are fortunate to have so many incredible empowerment facilitators at Project Soar, and Dounia and her sister Chaima stand out in particular.
Dounia, 23, is currently pursuing her studies to become a nurse, while her sister Chaima, 18, has recently joined the faculty of economics at the University of Marrakech. Their involvement with Project Soar began many years ago as beneficiaries, coming from a very traditional family who were originally opposed to them participating in the program. However they soon became the ones to convey their knowledge to younger Soar Girls as empowerment facilitators.The two sisters, who were raised in a remote village outside of Marrakech, did not see their future as promising when they first joined Project Soar: Dounia was supposed to be married as a child.

"My relationship with my family was horrible because I refused to get married at the age of 16. Project Soar helped me develop my communication skills, enabling me to effectively express my opinions to my parents and siblings and share with them why I did not want to get married. It was difficult at first but I was committed. My relationship with my family has improved and I feel so proud and happy. Project Soar has changed my life." - Dounia

Chaima was inspired by her sister's experience and made the decision to join Project Soar as well, which motivated her to reject any pressure from her family and pursue the path she believed was most appropriate for her: "My house was not a safe space to express opinions. It is Project Soar that saved me. Now, I am strong and capable of defending myself. " - Chaima

By sharing their experiences, Dounia and Chaima, two strong and determined facilitators at the Douar Laadam site, assist other girls in establishing and pursuing their own ambitions: "They use me as an example and it makes me so proud" said Dounia "They are so thrilled to be here that if they could, they would participate in the activities and workshops every day!"
They responded without hesitation when I inquired whether there were any drawbacks or challenges to their position as facilitators. The fact that some Soar Girls quit attending Project Soar due to the distance between their house and the HQ makes their work difficult and, above all, concerns them. Some of them must walk for up to two hours to attend the workshops, and because their parents are concerned about their safety, they are not allowed to walk that far by themselves, especially at night. Therefore, Dounia and Chaima are hoping to be able to offer them transportation. In order to make this happen quickly, they have already begun to take action!

It is safe to say that Project Soar could not have the long-lasting impact it does without facilitators like Dounia and Chaima, and for that, we will always be grateful. Stay tuned for more stories of these incredible women, and never doubt you are making a difference!
Warmest Wishes,
The Project Soar Team