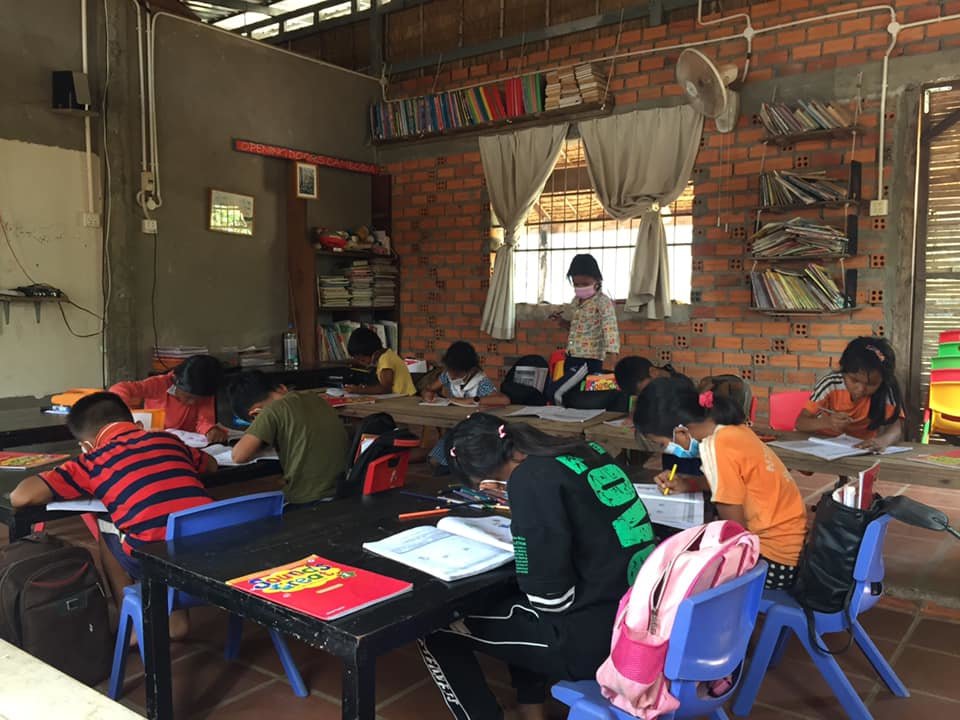 Dear Supporters, Teachers, Students, Parents and Family Members,
We hope you are in good health and spirits and would like to express our gratitude for your continued support in these challenging times that has enabled us to adapt and innovate to better serve our community. Before the year ends, we would like to keep you updated about some achievements we have achieved recently.
Although Covid-19 is still a very challenging situation in Cambodia, ODC continues to operate a highly successful online program to keep our students engaged and learning successfully. It is a great relief that life here is almost back to normal since our government has been working really hard to get its people vaccinated. In Siem Reap, after a two-week complete lockdown, people are also back to their normal life. We are delighted to announce that all ODC's staff have already been fully vaccinated, and so have most of our children aged between 12 and 17. Our government has already announced the vaccination campaign for children in primary schools. This has given us hope of the possibility of schools reopening. Hopefully, we can go back to a normal classroom setting soon.
In our last report, we informed you that we had started the construction of the new building. Today, we are very excited to announce that with your kind support and generosity, the project went smoothly and the building is now 100% completed. We even renovated the old building by just increasing its height and remodelling its roof so that is looks the same as the new building. We are glad to say that the school now looks professional and attractive. We thank you for helping us to make this happen.
We are presently putting necessary facilities and furniture into each classroom which is now more spacious in comparison with each old room we used to have. This will literally mean that we can have more students in each class, while previously we had only a 16/1 student-teacher ratio. We wish to increase that to between 20 and 25 students.
Throughout the challenging times of Covid-19, the commitment, support, care from our staff and especially the cooperation for our students' parents in the community, we have earned ODC a distinguished reputation and this in turn, has attracted many new kids and their parents and every day, more and more kids come to ODC for enrolment. As a result, we now have a total enrolment of 153. Make no mistake, when we are allowed to reopen, there will be many more students coming.
153 students? "A lot," you might say. Yes, that is a lot now and what should we do now? Here is our next development in plan. For ODC to get the students to learn and understand how to keep good hygiene and how important sanitation is and most importantly to make sure students feel comfortable enough when they need to use a toilet or wash their face, we are planning to build a new toilet. In addition, we would like to make every student, parent, visitor feel welcomed and understand that ODC is an educational institution, we wish to build a room that can be used as a reception area. We will keep you updated on how these two projects are going. We sincerely hope that you will join us and help us make this happen.
We thank you for your support and generosity. It has been very clear that your commitment to ODC's cause has been tremendously significant in keeping us moving forward in our endeavour to achieve the betterment of Cambodian society and to open as many doors to opportunity as possible for our students.
Sincerely,
Chhaiya IM
Founder and Headmaster, ODC Organization