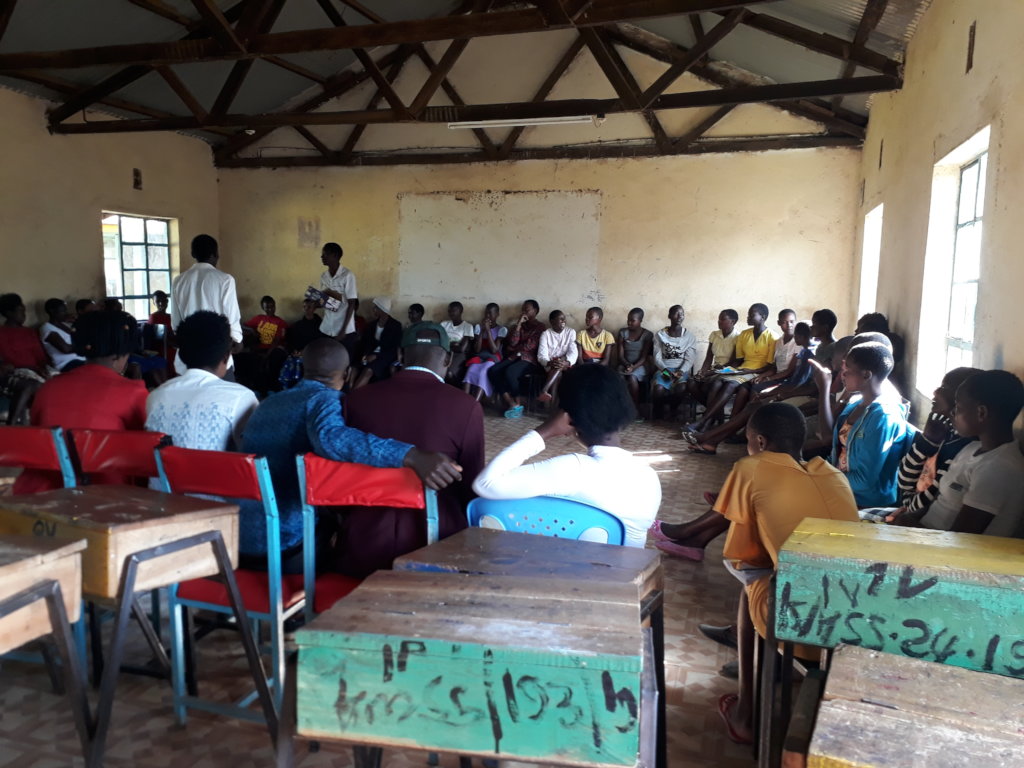 Since NIGEE programs seek to improve outcomes for a wide range of vulnerable girls,in the past three months we really looked at addressing underlying economic and social constraints surrounding the girl herself.
"Safe Spaces" that we already have are insufficient to lead to sustained changes for vulnerable girls. We continued to engaged the broader community at large to discuss norms on gender and violence that won't change without engaging those that influence girls' lives.
NIGEE ensured that efforts to empower girls and improve their health and wellbeing is addressed social norms at the girl, household, school, and community levels and this has realy worked for us as our theory of change..
We realized during the community engagements that pervasive poverty can limit the success of underlying economic constraints at the household level may need to be addressed in order to see longer term change for girls now that our center has promised sustainability.
Below are messages from the girls we have taken through vocational training at the Girls empowerment center;
"I always love it when i can tell change stories of my life to people.In this way i let them know that i do not in any way wish to diminish donors contributions but that we recognize them and the strides they have made to make it better for us. It also just pumps up the chest a tad bit more, to know that these GIANTS walk amongst us!"

"While my list of platforms is a metre long, one name stands out; GlobalGiving,i can now provide for my family and not depend on men out there ".