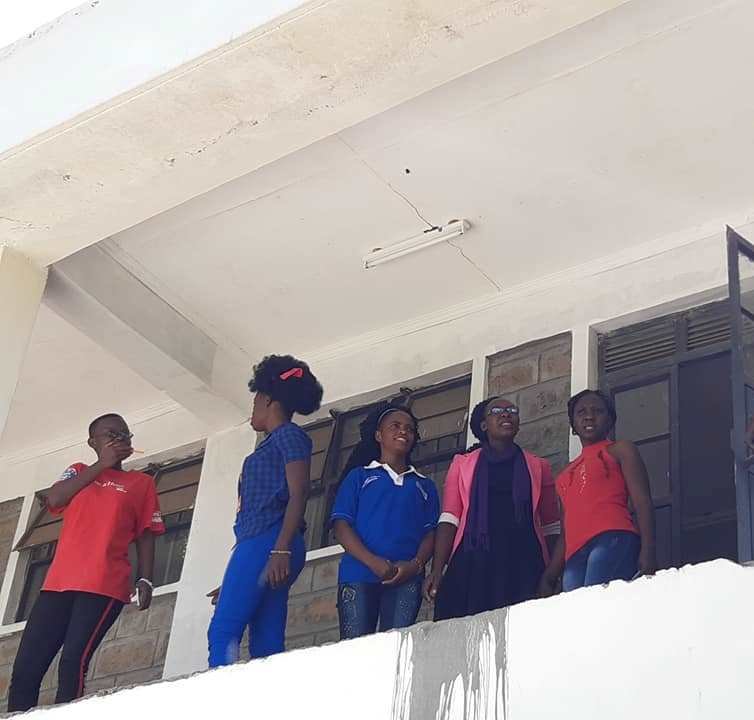 We are almost completing the hidden map to a place we consider home; we will ensure the neighborhood communities around the new empowerment center feel the positive change we have come with among young girls and women.
In 2019, we have been able/still continue to help give second chance to 62 out of school girls in our Scholarship project through leveraging community resources.
Below are some of the girls' reactions:
"Because we enjoy our vocational skills sessions, on behalf of my fellow beneficiaries, we request our compassionate donors to help us with a quick Christmas fundraising gift so that we are able to have the grills/rails fixed along the class corridors that are upstairs to avoid accidents that might occur and ensure learning is safe for us".
"Dear all our Donors wishing you a merry christmas and a happy new year 2020, thanking you for your incredible support in 2019, our best year yet".
The Girls Empowerment Center safe space/hostel continues to offer a temporary haven for girls and young women(including persons with disability) who have been exploited or sexually abused and are in immediate danger; we provide ongoing counseling and investigation with a goal of reconciling them with their families.
Milestone achievements in influencing and facilitating policy development on Sexual Gender Based Violence (SGBV) for Kisumu County to protect and champion the rights of children and young women.
We would love to give you all a tour so you can meet some of the beneficiaries who are now with us. We love to show off our incomplete comfy home, and the girls enjoy meeting visitors. One or two might even show you what they can do with their computers and sewing machines.
"We have recurring donors who donate to the empowerment center monthly, we really appreciate your generosity and we appeal to all other supporters to become recurring donors so that we can reach our target of $100,000".
Truthfully, we could not do this without you! We, and those we serve, sincerely appreciate your generosity.