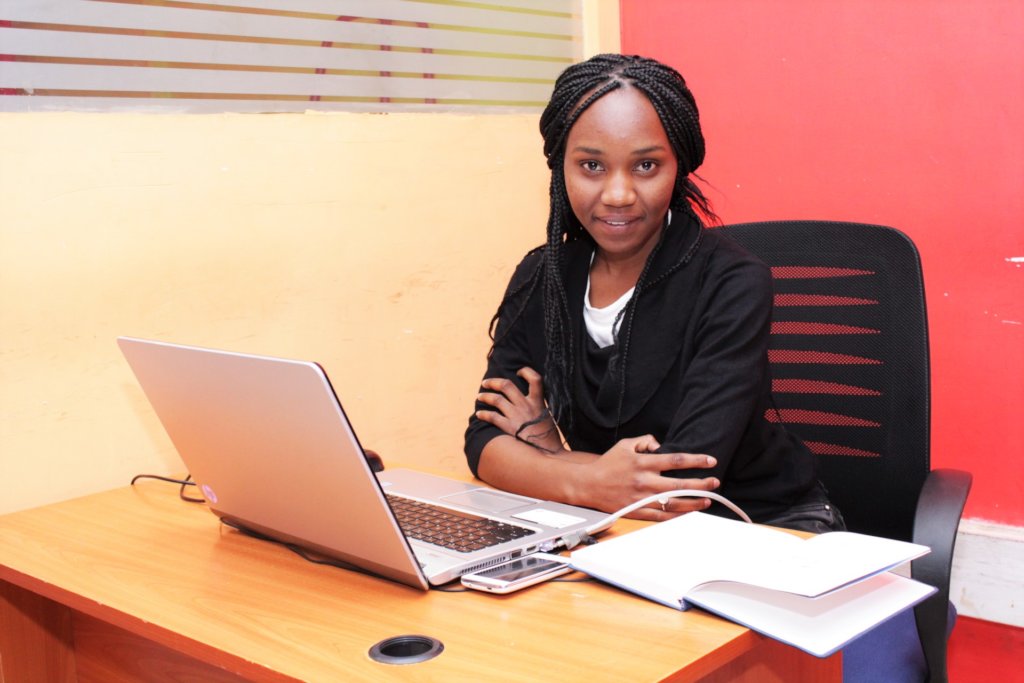 Dear Carolina for Kibera family, friends, and supporters,
Youth are succeeding in Kibera because of YOU!This past year, 27 students graduated from our Information and Computer Technology (ICT) initiative. Of the graduates, 18 are now permanently employed, 3 are completing internships, and with true entrepreneurial spirit, 6 graduates launched their own businesses! How awesome is that?!
Not to mention that in partnership with Google, we were able to train over 600 youth from Kibera in digital skills training, with 120 girls trained in the ICT training program that is delivered in partnership with Nairobits. This is all possible because of YOU!
See how quickly Bernice has put her education into practice:
Upon graduating from the CFK-Nairobits ICT program, Bernice sought out companies with which she could work to further develop her skills. She was offered a prestigious internship at Oracom, one of Kenya's highly ranked web design firms, and also began developing websites on her own. Now, she is focusing on how to reinforce the message that girls can code. "Any time girls come together with collective intentions, they do amazing things."
Like Bernice, there are thousands of talented individuals struggling to change their lives in Kibera. Her story is one of thousands. Your support is helping change a life by creating opportunity for talented individuals in Kibera.
Help ensure this progress continues! Sign up for a monthly recurring donation today. Tuendelee Pamoja. Progress Together.
Thank you from all of us at Carolina for Kibera.
Asante Sana!
P.S. Want to keep up to date with more stories from CFK? Click here to sign up for our monthly newsletter today.
Links: