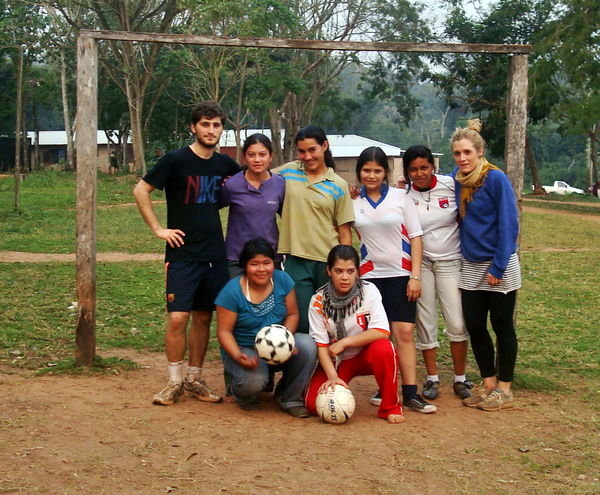 Every year, nations from all over the world come together and compete in the "Homeless World Cup". An annual soccer tournament that aims to fight different social problems and that offers every player the opportunity to positively change their lives.
This year 8 girls from the Mbaracayú Centre represented Paraguay at the Homeless World Cup 2010 in Rio de Janeiro, Brazil.
For each of the girls, having lived in extreme poverty, the tournament represented a unique opportunity and a life changing experience. Most of them had never even traveled inside of Paraguay. Actually, 4 players had never been in the possession of a national identity cart that stated who they are, until one week before the tournament. Now they are able to proudly possess a card that is their own and that allows them to travel, have proof of their identity, open a bank account, access health care, get a loan, vote for a community leader and many more advantages.
To be part of an international tournament and to act as a representative of their country made them feel very proud, as they finally felt that they are recognized for the virtues and their skills, and for who they are.
After one intense and exciting week of playing soccer, uniting in an international city, learning about new cultures, sharing experiences, celebrating diversity and making friends from all around the world, the 8 girls returned to the School. They will tell their classmates about the impressions they gained. Each one of them will tell her own personal story to their families and their communities. And like that, little by little, the story of each one of them will convince other poor rural Paraguayan girls that it is possible to change one's destiny..............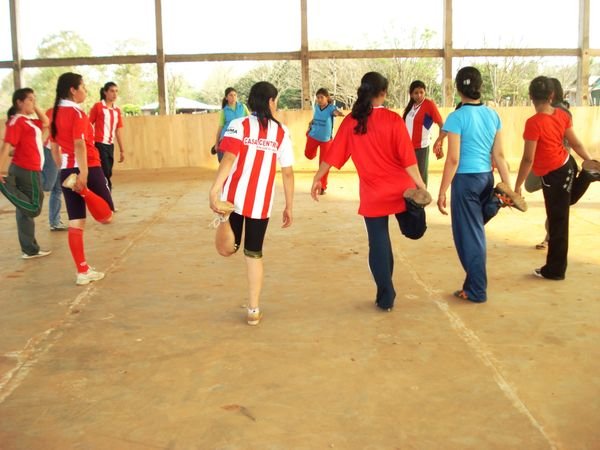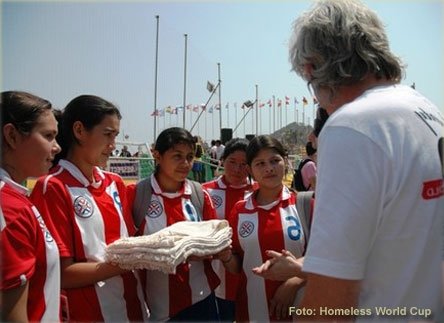 Links: