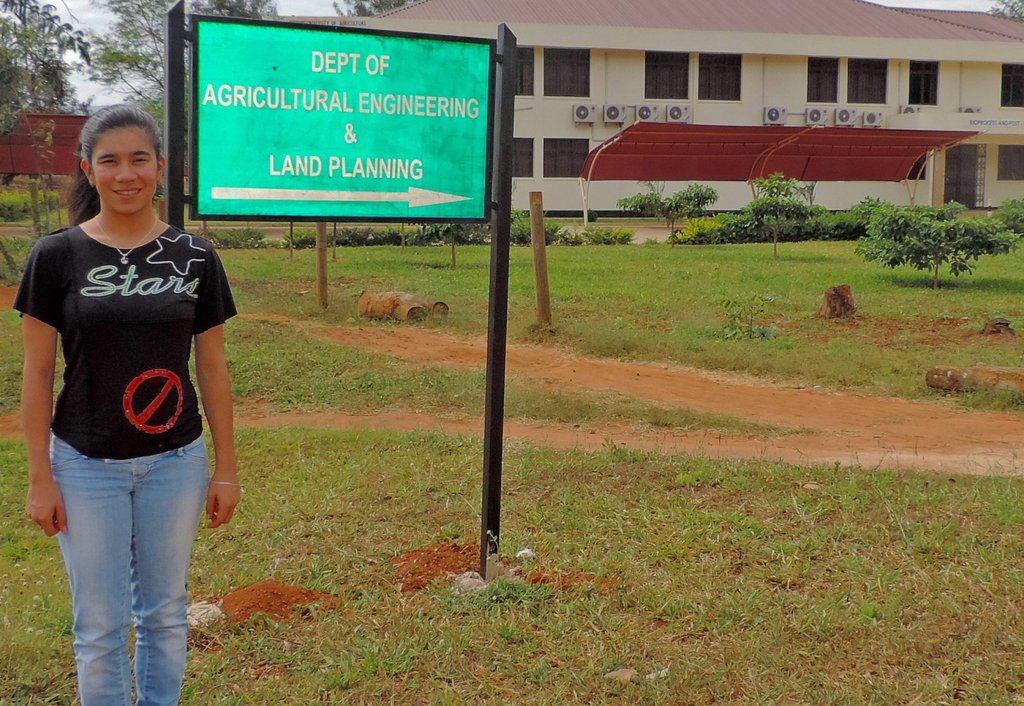 There are about 10,000 kilometers, including an ocean, between Ybyrarovana in Canindeyu, Paraguay and Morogoro in Tanzania. There, Palmira is starting to fulfill her dreams. She is a Paraguayan girl who is an example of perseverance for all of us.
When Palmira was 7, she used to meet with her brother, cousins and friend in hot Ybyrarovana to play "empresita," a role-playing game in which they pretended to be business people, using leaves as money for their transactions. She was dedicated to her studies, waking up at 4am to catch the 4:30am bus that passed her town and took her to school at San Enrique de Osso. Classes started at 7am and ended at 11am, and the trek home ended at 1pm. She went through a few other schools in various cities, determined to get a good education.
In 2009, a visit from a relative brought excellent news: a new high school for girls was opening its doors near the forest reserve Mbaracayu offering a certification program. Without hesitation Palmira and her family went to register, and she was on of the first students to be admitted. She graduated in December 2011, the best of 59 other students, with a GPA of 4.7. She participated in the Forum of Entrepreneurs Paraguay - FEP, achieving third place among the best schools in the country. Looking forward to her future, Palmira decided to look into colleges. An alumnus of the Earth University in Costa Rica spread the news of a full scholarship possibility, and Palmira applied and was accepted, scoring the only space available for Paraguayan students.
Palmira is now in her third year of an Agronomy program at Earth University, with an overall average of 9.3/10 possible. She is currently in Morogoro Tanzania, completing an internship as part of her Earth University coursework. She is also working with the Fundacion Paraguaya office in Tanzania that is replicating the same financially self-sustainable school model, giving professional advice and feedback to improve the same system that helped her to get where she is.
Palmira is an example of the success that a good education and good influences can bring communities that are in need of higher technical and entrepreneurial education. Thanks to your continued support, students like Palmira can continue to unleash their potential for success.