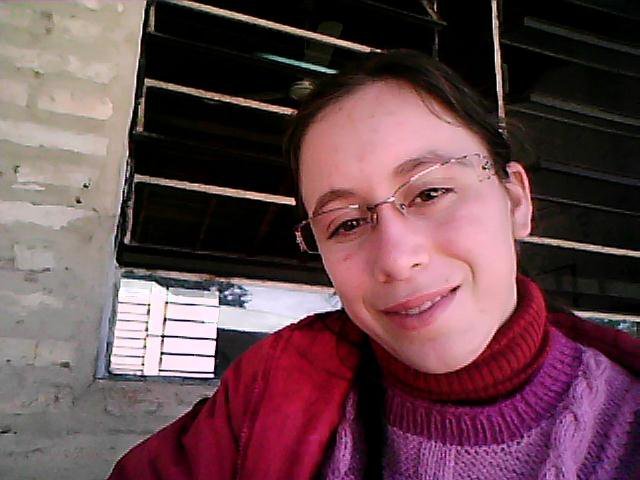 Micaela Macan is a spirited poet from a town about 5 hours away from the school. She writes poetry to process the world as she sees it and as an outlet for her feelings. She is from a single parent household, and her mother works long hours cleaning at a local company. She has an 11 year old brother, and suffered the tragic loss of a younger brother due to a venomous snake bite. Micaela is entering her junior year in the school. She remarks that the local school options from her town are limited, and she is grateful to pursue a high quality education. She hopes to go to university one day to study agronomy.
SHARE THE LOVE! You can help Micaela and others like her complete their high school education and pursue their dreams of going on to university. Please consider making a donation to the Mbaracayú Educational Center as a gift this Valentine's Day through GlobalGiving. Enjoy a sample of Micaela's poetry below. Happy Valentine's Day!
TE AMO I LOVE YOU
Si te amo no es If I love you it's not
Porque te lo digo, Because I tell you,
Es porque It is because
Me lo dicen. They tell me.
Desde el primer instante From the first moment
En que te he visto That I saw you
Me enamore de ti. I fell in love with you
Para mi SOS You ARE
La primavera porque Spring because
Después que te encontré After meeting you
Mi vida floreció. My life blossomed.
Te amo y por I love you and
Siempre te amaré. I will always love you.
Alaide Micaela Macan Alaide Micaela Macan