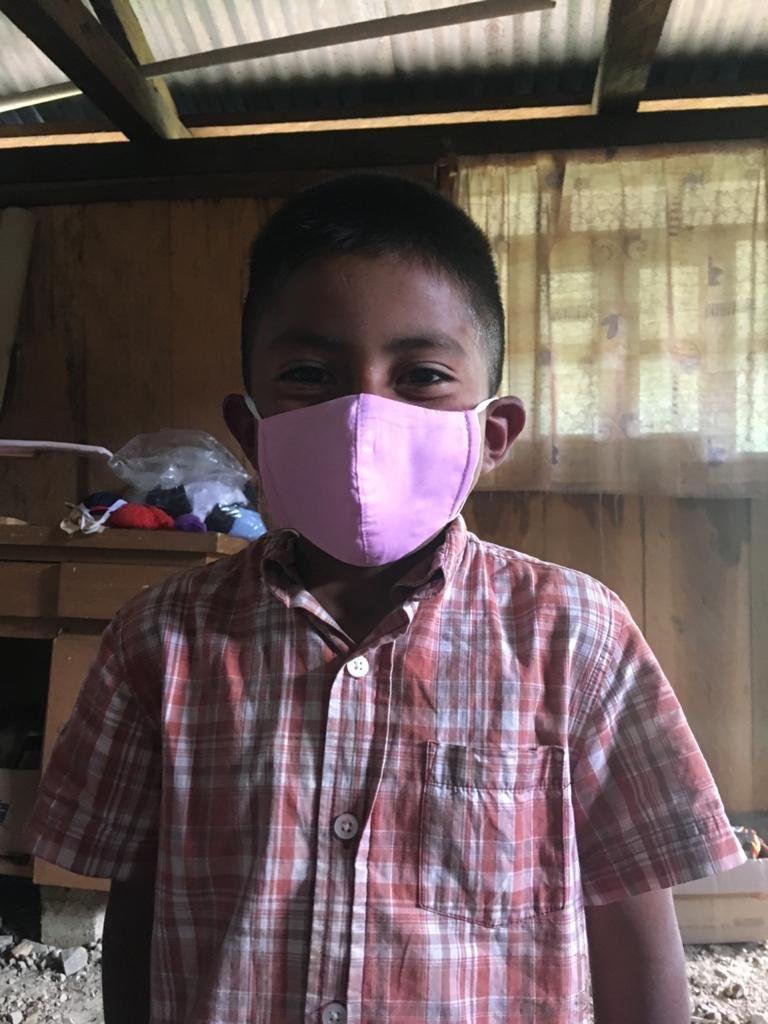 Human Development Area
We stopped continuous visits to the communities in March due to the COVID-19 contingency. However, we have been working to generate content for the upcoming workshops on "Dreams and visions: self-esteem, conflict resolution, leadership". We have placed emphasis on improving the methodology and tools.
Communication has been maintained with different groups of artisans to know how they feel about the pandemic and to keep them informed about the steps they must follow to take care of themselves. In addition, videos, audios and posters have been shared in Tsotsil or Tseltal to update them with the information. We organize food collection to support the most vulnerable communities and economically affected by the health contingency: Aldama, Santiago El Pinar, San Juan Cancuc, Huixtán, Mitontic and Larráinzar.
Technical-productive area
In collaboration with the commercial collaboration area, workshops to manufacture facemasks have been held in two communities: Tenejapa and Huixtán (small workshops have been held each week and we have carried them out wih the necessary health measures).
Commercial Collaborations Area
We sought for economic reactivation through the proposal "Artisan Assembly", during these three months it has been carried out with artisans from Venustiano Carranza (Aguacatenango), San Juan Cancuc (Tsajalch'en, Barrio Abajo and Chojchow), Aldama (group of men ) and Zinacantán.
In Aguacatenango samples have been made for subsequent productions in collaboration with the brand "Mi Golondrina". With Andrea Velasco a virtual group was created to work on a project with the artisans where each one made a sample of products (shorts, girl's dress, boy's shirt, pajamas and blouse).
Achievements
Artisans have accepted the information provided in Covid-19 and are carrying out prevention measures.A s for the production of facemasks, it was a new experience and they put into practice the sewing knowledge of previous workshops of the Technical-Productive area. Teamwork and good organization for the creation of these pieces became evident in this case. And finally, it meant a source of economic income for artisans.
With the groups of San Juan Cancuc, Huixtán and Santiago El Pinar, the collaboration with Andrea Velasco was virtually continued. The result was satisfactory because they have adapted to this new way of working.
We are happy and satisfied because there has been an opportunity to learn new digital tools to continue the work. Furthermore, we are highly motivated to continue creating and accompanying these processes.
Team
NGOimpacto