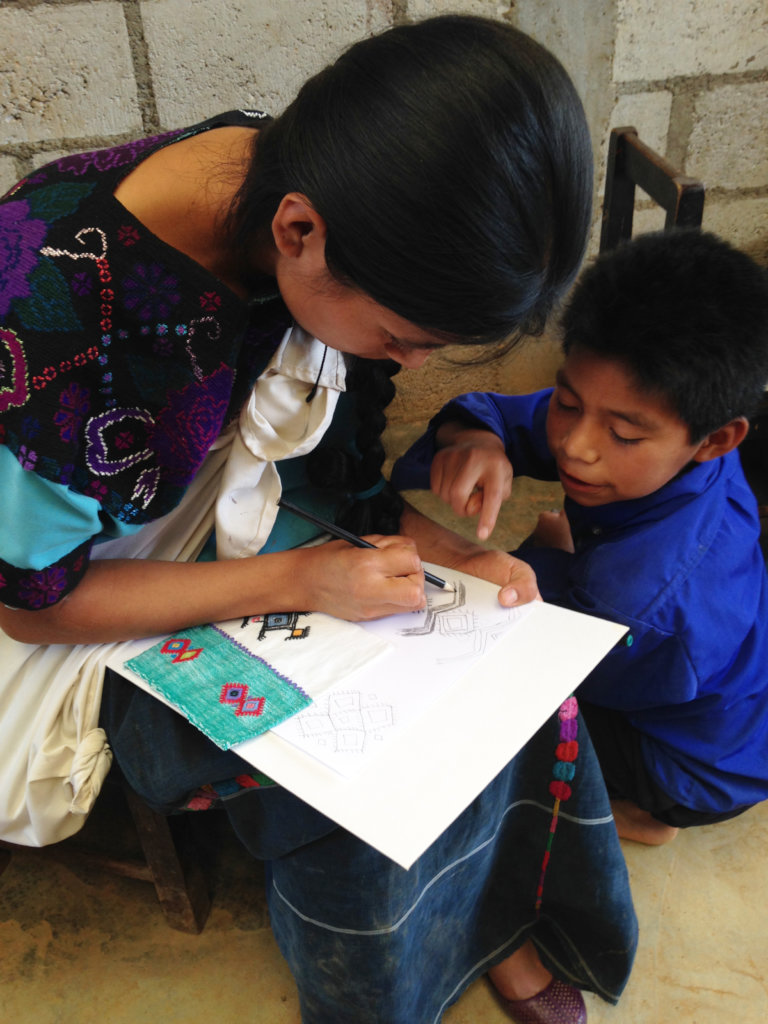 2017 is very close to ending; a good time to make an account of our year, and what we had achieved at Impacto's textile program. It has been a year of learnings, and although our fundraising project is just beginning, it has actually been months of work, commitment and dedication. In this report we want to include the specific actions that has led us to strengthen our experience and improve our work.
Our activities were focused on implementing workshops, while training 182 artisans from different Mayan communities located in The Highlands of Chiapas, at southern Mexico, in the following topics: tendencies and color, development of new products, costs and sales scenarios, and product quality.
In the last three months, we had applied workshops in the Mayan indigenous communities of Aldama, Bochil, Chenalhó, Huixtán, Mitontic, Oxchuc, San Juan Cancuc, Santiago El Pinar, Tenejapa and Zinacantán which has allowed us to make adjustments and improvements in the dynamic, thematic, and didactic materials of the workshops. The work carried-out with the artisan women of these communities in past years has facilitated and enriched the replication process that took place this year.
A great number of achievements were realized for these groups of artisans:
Women have begun to identify their skills and strengths and have grown significantly in terms of internal cohesion, having the will to work as a team with stronger organizational structures;
Impacto managed to place larger orders of handicrafts produced by the artisan women while collaborating with social enterprises: women used new materials and learned new techniques; and because to these commercial collaborations, they generated direct income estimated in $12,000 USD per year.
Women are very motivated to do textile experiments.
Women are able to leverage their own creativity while acquiring new tools, which allows them to develop a better product and achieve better sales.
These (non-formal) organizations will help us to implement more specialized workshops in the future. In addition, we have increased the number of Mayan artisans women benefited from the previous year, from 94 to 182.
In summary, the knowledge acquired and the shared experiences were instrumental in developing great products, and in turn allowing artisan women to access a more competitive market represented in an improvement of their economy and the conditions of their children; thus we observed an improvement in livelihoods of women artisans, their families and their communities.
Our mission at NGO Impacto is to combat the inequality gap, building an innovative platform of integral development as an engine of change. Our approach takes time, it is not such an easy path; sometimes we have obstacles in our journey, still, we are convinced that these are opportunities to learn and to do readjustments to improve our Textile Program, while optimizing the impact generated in the long term.
Even though we recently reactivated our fundraising project in Global Giving, we want to thank the contributions we received since reactivation. Each donation is very important for our NGO, allowing us to make a difference in the lives of Mayan women in Chiapas, Mexico.
Thank you! As Mayan tzotzil says: Kolabal!