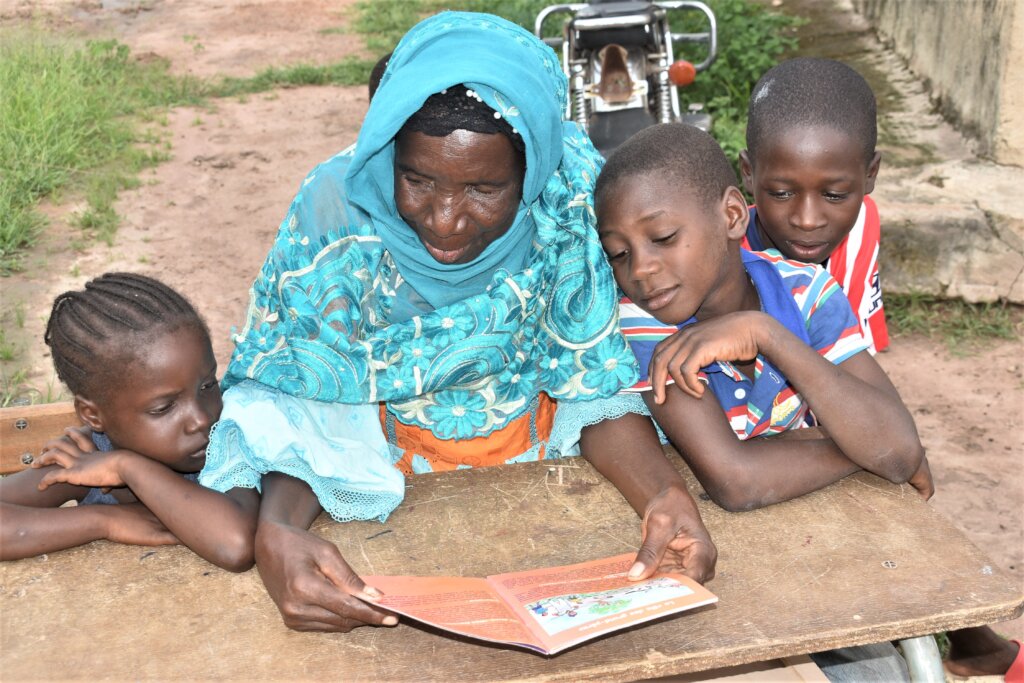 In the past 3 months a total of 394 education activities have taken place in Vélingara. Involving over 7,000 people in various community-based education and training activities with teachers and grandmothers, Grandmother Project's education program works to improve educational outcomes for the children of Vélingara – especially girls.
Passing on positive cultural values and traditions is important to families, but schools rarely teach them. With the help of grandmothers, teachers are able to integrate community history, cultural values and traditions into lessons so that schools reflect the local community and are no longer viewed as foreign institutions. During the past few months, 511 grandmothers have participated in 385 school visits to support teachers and educate children of their culture and traditions.
GMP's innovative strategy promotes teaching of positive cultural values in schools using empowered grandmothers as "teaching assistants". In order to do this, GMP has developed Grandmother-Teacher training workshops to support the integration and instruction of traditional knowledge and cultural history in schools. In the past few months, 2 Grandmother-Teacher training workshops were attended by 60 grandmothers and 50 teachers.
Teachers are also instrumental to the integration of additional materials that more closely reflect the culture and traditions of the local community. 6 Teacher Training Workshops have been held recently, in which 120 teachers learned how to use 5 reading books on cultural values and integrate traditional values education into classroom lessons.
Additionally, during recent school vacations, 5,178 schoolchildren benefitted from educational and cultural activities organized by Grandmother Project, which also brought together 638 grandmothers, 406 mothers, 322 fathers and a further 276 community members and leaders.