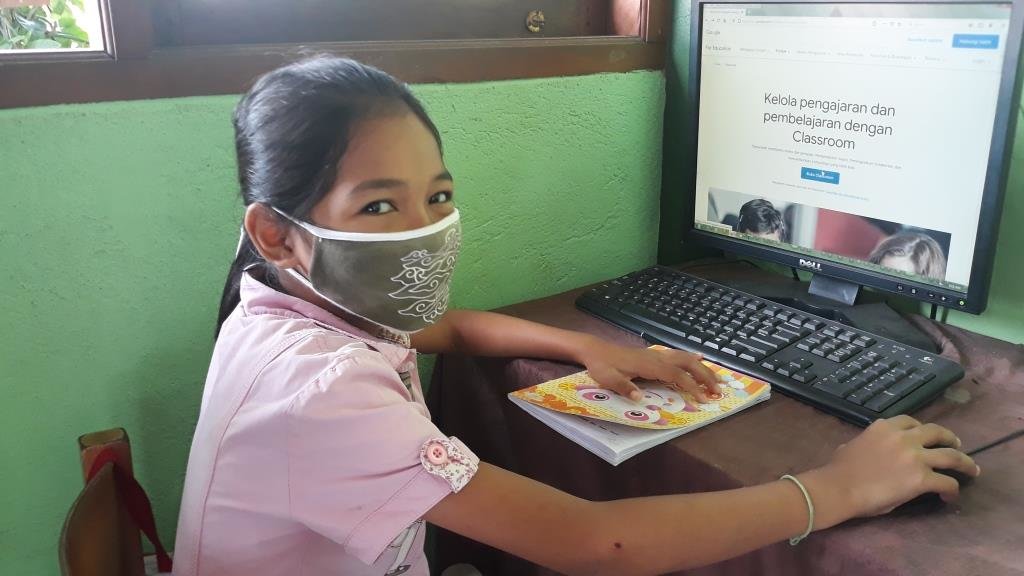 Dear YCM's donator on GlobalGiving,
This time, I do not share you an individual highlight's report. We have to admit that all people, organizations, and countries in the world face tough situation during the covid-19 pandemic. No one ready for this unplanned situation, not to mention with YCM. We were not ready either. Since March 2019, we cannot do our "normal" activities. Crowds and active cheering situation we used to have previous years, changed to quiet and individualistic circumstances. We were not able to meet our friends, colleagues, and relatives. The first three months during the pandemic quarantine, we did not know what to do. Our youth used to come, stay, learn, being protected in our house of dreams, and use up their energy to create positive things had to be in hiatus for a while. We were thinking a lot and took an action for what we can do for our society and our youth. So, we started on sharing foods, maskers produced by our team and prepared some campaigns for our youth about covid-19 and what action we have to do to prevent it.
After the quarantine, we prepared some programs we can do to assist the youth on online basis and practical activities but still applying strict health protocols. We realize that many people have lost their jobs caused by the covid-19 pandemic, to survive they are producing crafts, home foods and drinks, so we launched program for youth on social media marketing and graphic design. Our youth who joined the program learnt on how to make a good package for home industry products and how to market it on social media. We had about 20 youth who learnt and practice the program, they joined both online and practical activities. They also practiced their skill by assisting some "friends" and community's products.
While some younger youth who still have to attend their formal education from schools, can come to YCM and use YCM's internet and tools to learn schools' online lessons. They of course have to obey our strict health protocols. This online school system is tricky for most of our youth. Many of them do not have tools or if they have, they must share the use with other family's member. Home situation are also not supportive for them to learn the online lesson at home. Their parents are busy to earn money in order to survive and or not educated, they are overwhelmed with their children online school and the condition nowadays. We give the chance to these young people to use our internet, the tools (our computers and laptops), and assistance from our tutors.
We started to do online English conversation lesson in the past two months, especially for YCM's adolescents, and we continue by extending the program for free to public in January 2021. This program is designed to help young people who do not have any activities and their parents cannot afford to let them to learn English at the course places, as well as to support their online school system that mostly theoretical lessons. This program is also to support the unemployed youth who need the English communication skill, in order to get ready to work again. Meanwhile our gardening and handcrafting team are still working on their projects as usual, unfortunately our tourism team was in a great impact of the pandemic. We are trying to do and design an alternative program for tour and guiding program.
Another program that we design for 2021 is vlogging program. Our youth is encouraged to make vlog by filming the "view from their window". YCM's supporting team will assist them online from afar.
While we are struggling to stay safe and healthy, we try to stay active and bounce back again. We are campaigning the Take and Give Society program with the tagline "Don't pay it back…Pay it forward" taken and inspired from a 2000 movie PAY IT FORWARD, our hope for a better and safe world, and better future for everyone. Thank you for choosing to donate to us through GlobalGiving. Cannot mention you how grateful we are for all kind and sincere heart who assist us to "Pay It Forward" for everything we received. Happy New Year 2021 everyone!