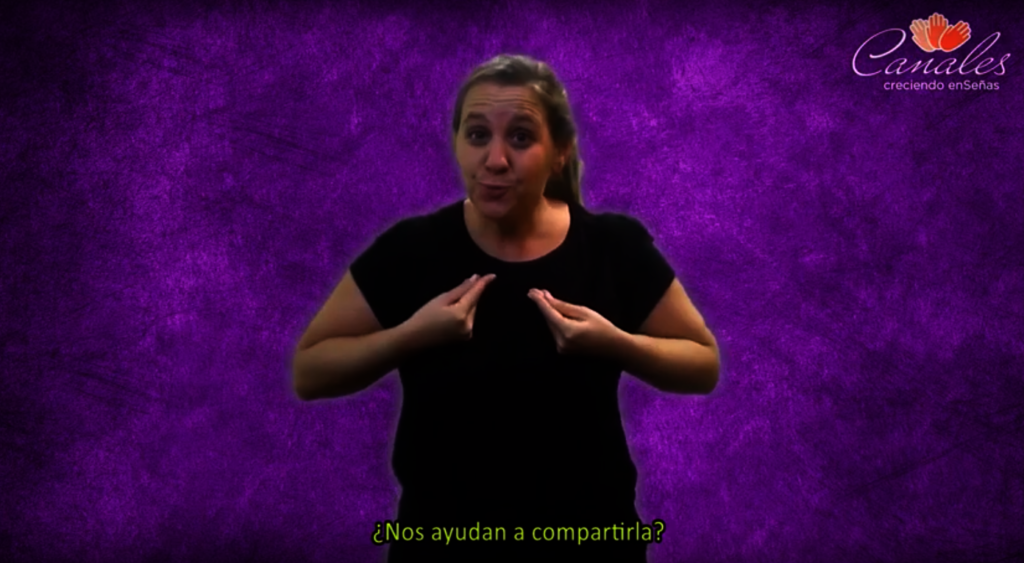 Last November 25th, in commemoration of the International Day for the Elimination of Violence Against Women, we presented a series of new videos for Deaf women with information accessible in Argentine Sign Language and Spanish.
The Deaf community is constantly faced with language barriers that prevent their access to knowledge and their participation. This condition makes it an extremely vulnerable community. The situation becomes even worse for women when their integrity is at risk due to lack of information, adequate care and access to support networks.
In Canales we seek to reverse this situation through informative videos, which we carry out together with groups of Deaf women who participated in various workshops.
Free access videos include topics such as:
Empowerment,
Law 26,485 on the Integral Protection of Women,
Types of Violence,
Modalities of Violence,
Size law,
Freedom to decide,
Gender Identity and
A synthesis of why this tool is important.
The material can be accessed for free from all our social networks: Facebook, Twitter, YouTube and Instagram.
Using this link you can share the playlist on YouTube: http://bit.ly/MujeresSordasEmpoderadas with all the videos.
We have also invited organizations and people to share the videos or this short film with the #MujeresSordasEmpoderadas because "Deaf Women have rights, we need to know them".
Canales appreciates the collaboration of organizations of Deaf and hearing women such as Deaf Women Without Violence and Women In Equality Foundation.
Please, help us dissemination these videos to help def women access information!