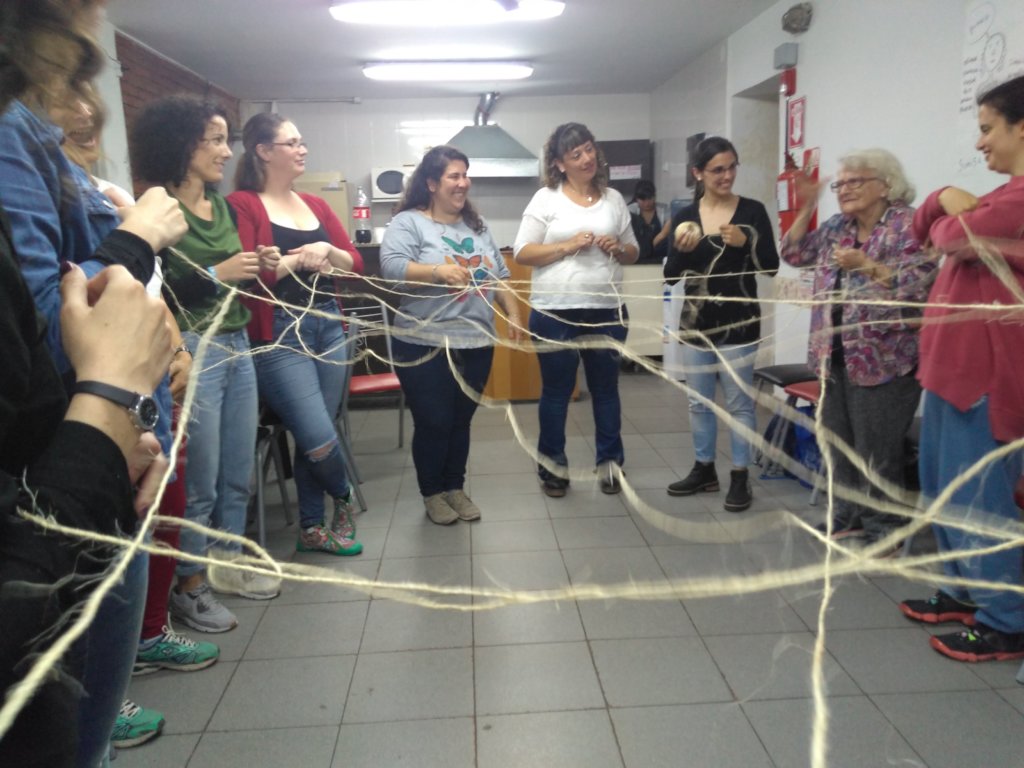 In this first stage, we organized 3 workshops in which different topics were addressed. The workshops were conducted by two organizations: Sordas sin Violencia (Deaf Women Without Violence) and Fundación Mujeres en Igualdad (Women in Equality Foundation).
They worked on issues of gender, violence and the role of women in society, access to information, the political participation of women and the struggle for the law of sizes, its implications for health and the body image of women.
Deaf women of different ages participated and a space of exchange, reflection and demystification of deeply rooted concepts was generated. Many questions arose based on the social construction of the role of women, the expression and gender identity, the empowerment of women in the history of our country and some doubts regarding the different types of violence.
During the workshops they worked in groups (made up of young and adult women), in which they had to think about a topic for which they would like to fight, to think about the strategies and the methodology to carry it forward.
For Deaf people, access to information is usually difficult. There are few spaces where they find information in Sign Language or where they have access to professionals who explain different topics with an interpreter. For this reason, myths and false beliefs are very frequent within the Deaf community.
In this sense, these meetings were very rich since a very interesting exchange was generated among the generations of women, guided by professionals who provided them with accessible information and at the same time the possibility of clarifying the doubts that were arising.
We will keep working!