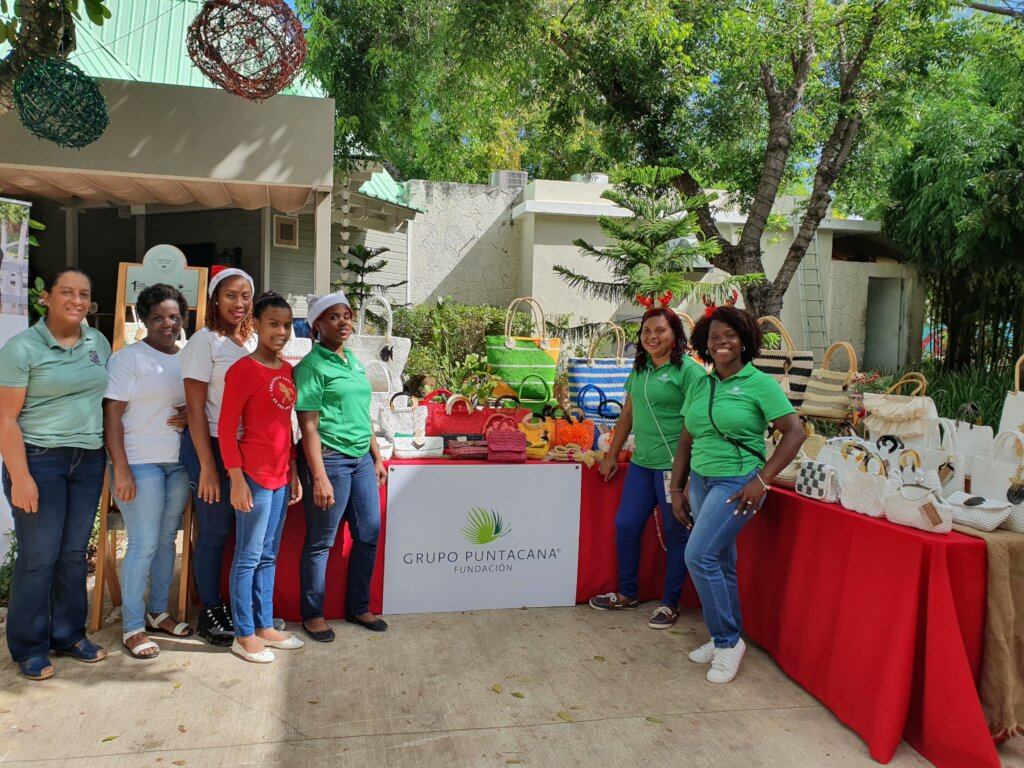 Dear Donor, please receive a warm greeting. We are writing to express our deepest thanks for your donation, contributions from donors like you provide the financial and moral support needed to accomplish our mission of improving the life conditions of a team of women who live in some deprived communities of the Punta Cana region.
The project remain focused on the following objectives::
Socioeconomic: Acquisition of skills that promote dignified entrepreneurship and the empowerment of the female artisans..
Environmental: Protection of the marine ecosystem (by reducing pollution from plastic bags, which are used to make the handicrafts)
They have become microentrepreneurs that contribute to the sustainable development of their communities.
As a foundation, we continue supporting artisans by making it possible to sell their handicrafts at the stores of the Fundación Grupo Puntacana, Puntacana Resort and Club and some stores at the Punta Cana International Airport, as part of the marketing strategies.
In the last months the project has provided the advisory and logistical support for their participation in bazaars, fairs and various events. They participated by setting up an exhibition stand in:
8th Consular- Diplomatic Golf Cup
Punta Cana Pork Festival
The Christmas Bazaar at Puntacana Village
Various corporate events that took place in the Punta Cana destination.
The group of artisans ends the year experiencing an increase in handicrafts sales (around US$6,000 in the last 3 months), which has been the result of the aforementioned actions and the recovery of tourism. As usual, the incomes are distributed among them and a part is allocated for administrative expenses of the association of artisans.
Please see the picture attached.
We look forward to a continuing partnership with you.
We will keep you informed about the progress of the project. If you have any comment, advice or question, please feel free to direct them to us and we will answer as best we can.
Thank you again
Best wishes,