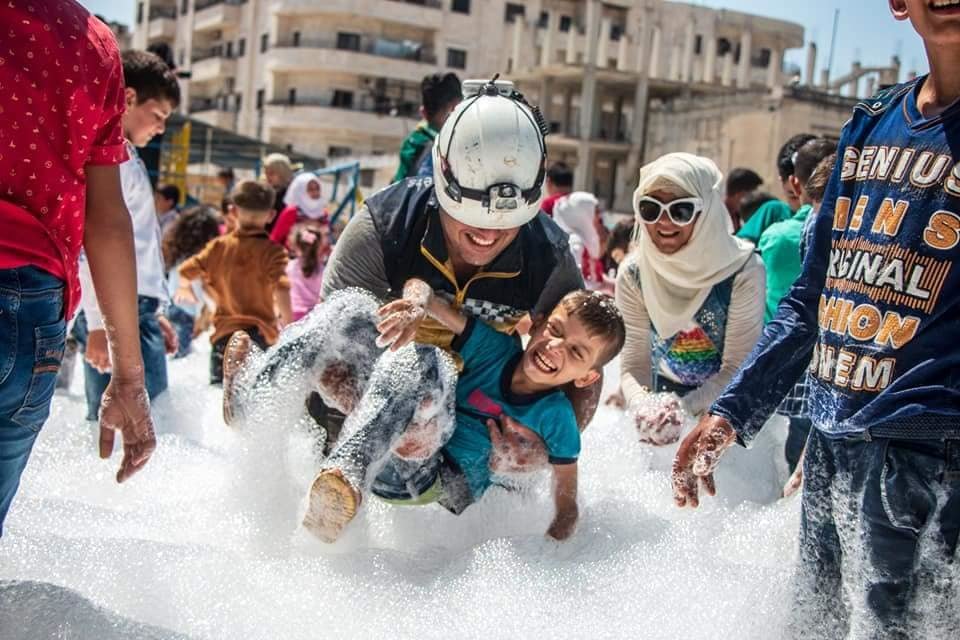 The past few months have been busy for students and teachers alike at NuDy's Future Generation Schools.
Our students have been excelling inside and outside of the classroom. With access to formal education, students are beginning to feel like children once more.
For NuDay, schools are not just spaces of learning but of building community, That's why we host what we call "Kid Friendly Zones" events meant to bring families together and celebrate children. Events are held at our schools, in order to ensure a positive connection to our learning centers. During these celebrations, children play games together, receive prizes, and participate in trainings (such as first aid trainings held by the White Helmets), and just exist together.
Your donation is going towards supporting the needs of Syria's youth, one child at a time, be that through eriching their learning experiences, making new friends, or simply coming together in the name of fun.