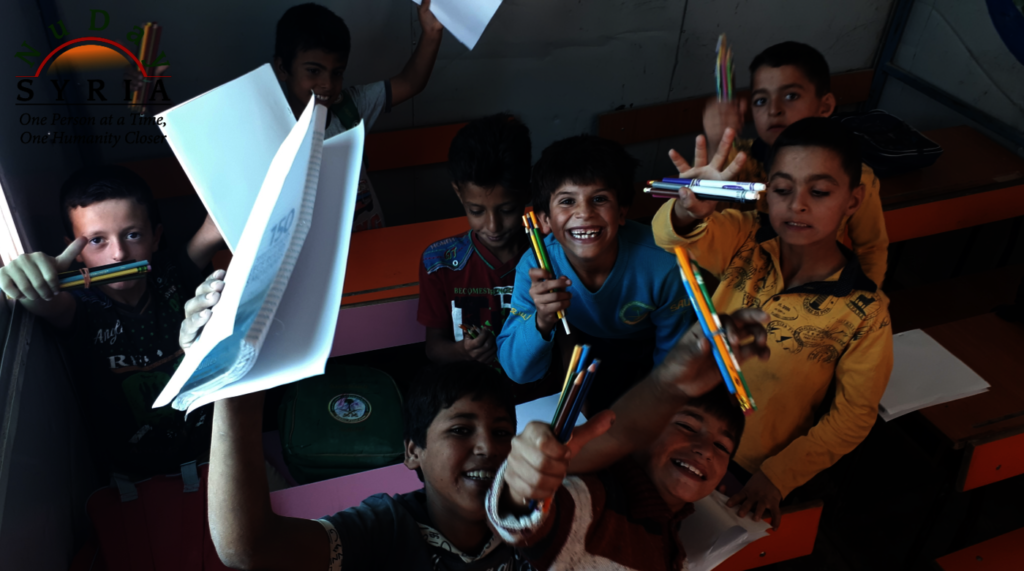 The fall semester is deep in session and NuDay's students are excited about being back in school. Our students include both internally displaced and local community members, all of whom are happy to see one another and be surrounded by friends once more.
One of our motivated students is Eman, a young girl who survived a bombing that left her and her mother without other family members. Eman was moved near NuDay's Future Generation Schools and was treated for her leg injury. We provided her with a wheelchair and threw her a party, where we all celebrated Eman's participation in school. Making school a joyous occasion and taking the time to recognize our students' perseverance is what makes the Future Generation Schools so special to us all!
At the start of the semester, students were given school and art supplies, getting them excited for the year ahead. Everyone was so happy to be back!
Since launching the GlobalGiving campaign, NuDay has raised over $7,000 for the Asi Camp School. This amount has gone directly towards paying for the school building and salaries of NuDay's fantastic educational staff. We are still continuing to fundraise for salaries to continue the 2018-19 school year, and are working diligently to secure the future for all of Syria.
Thanks again for your continued support. One Person at a Time, One Humanity Closer - to a better future for Syria's youth.