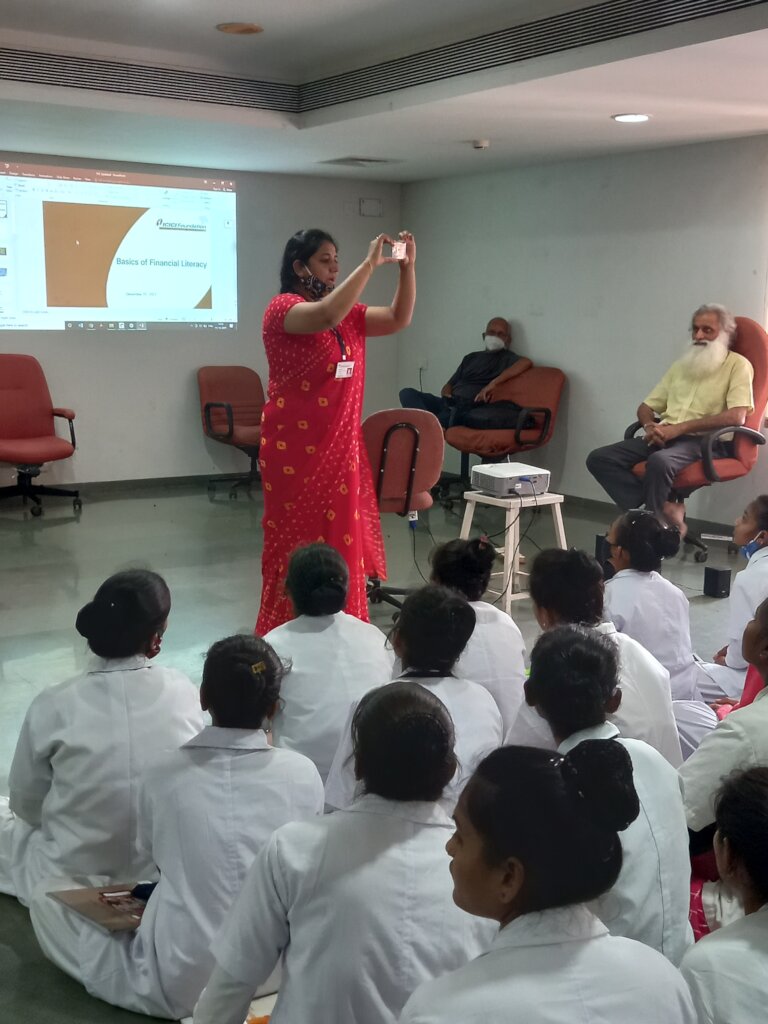 Muni Seva Ashram (MSA) is a not-for-profit that works tirelessly for the upliftment of the rural students to improve socio-economic conditions and providing high-quality employment by providing training in hands-on skills such as Nursing Assistant, OT Assistant, Phlebotomy Assistant etc.
We have trained 2934 students till November 2021. On November 7, 95 girls joined the 6-month residential training program. This brought the total number of students currently being trained at the centre to 166.
Just hands-on-skills are not enough to survive & flourish in today's ultra competitive environment. To this end, the centre has dedicated daily 1 hour for personality development classes and every Saturday afternoon for imparting soft skills during which seminars and workshop are held for emotional balance, personality development, social skills, career counseling etc.
Financial literacy is the foundation of our relationship with money, as it is a lifelong journey of learning. The earlier you start, the better off you will be because education is the key to success. Just earning is not enough, managing finances is at the heart of material well-being.
On 11th December 2021, Saturday, a workshop was held on Financial Literacy. Speakers were invited from ICICI Foundation, the Corporate Social Responsibility (CSR) arm of one of the largest commercial, banks in India.
Mr. Kamal Makwana, the Central Head/Centre-in-charge of the Vadodara ICICI Foundation and his colleague held the two-hour workshop. The students learnt to manage their personal financial & management responsibilities, budgeting & basic savings, investing techniques, government schemes, risks & rewards and online transactions.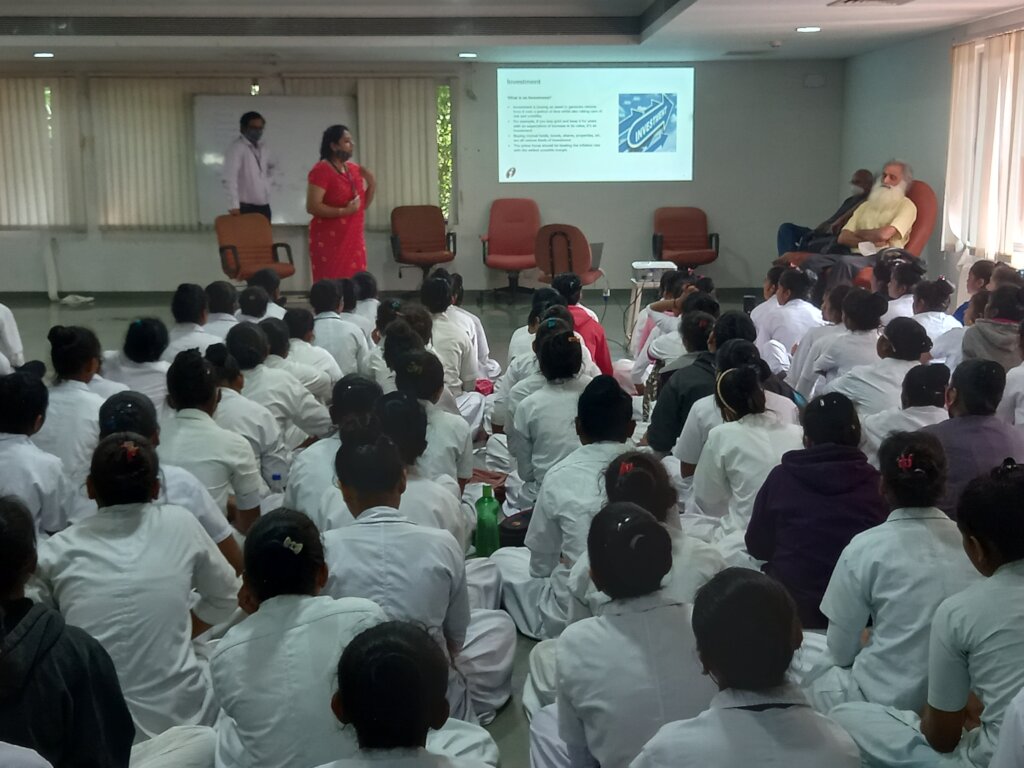 Links: