Project Report

| Aug 15, 2023
Transforming Lives via Sewing and Textile Training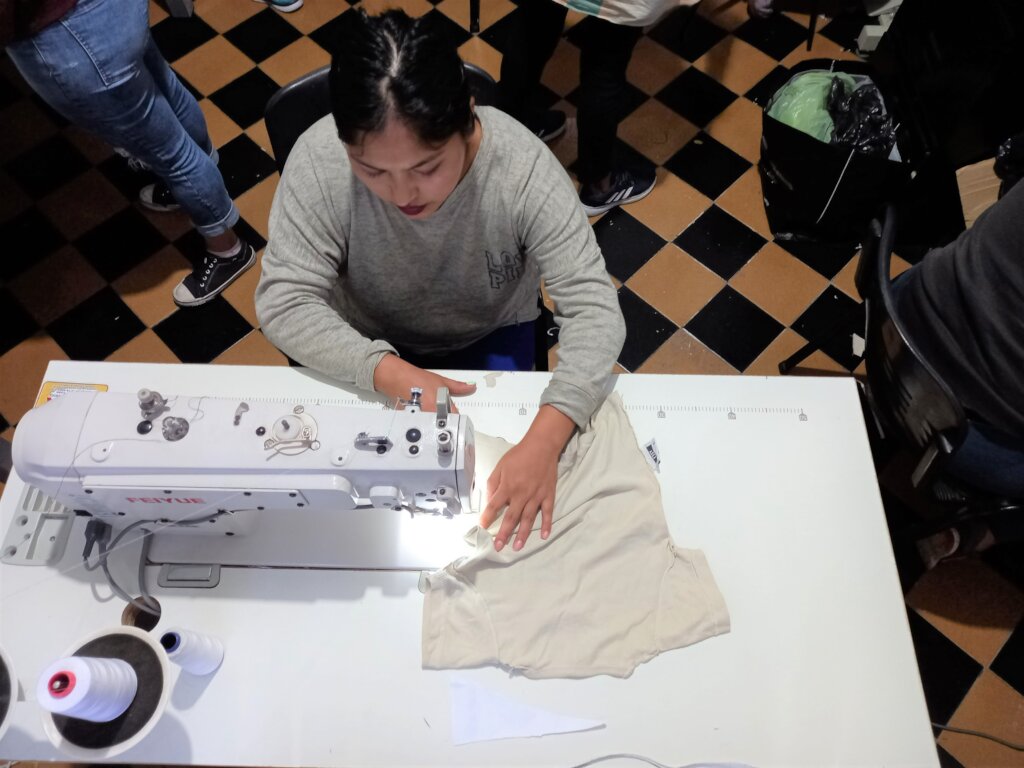 Dear Donors!
As you know, this project aims to enhance employability opportunities for mothers in the community by providing them with training in the field of sewing and textile production. The project recognizes the unique challenges faced by these women and seeks to equip them with valuable skills that can lead to sustainable income generation and improved socio-economic conditions.
Today we wold like to tell you the story of Karina, a resilient woman in her early thirties, had always dreamed of a brighter future for herself and her children. Living in the close-knit community of Villa 1-11-14, she faced numerous challenges. However, Karina´s determination to break the cycle of limited opportunities led her to the Empower Women Project
When Karina joined the project, she had minimal experience in sewing and textile production. As the training sessions began, she eagerly soaked up every piece of knowledge and skill shared by the instructors. With every stitch she made, Karinafelt a newfound sense of accomplishment and purpose.
As the project progressed she began experimenting with designs and fabrics, creating clothes for her children and other family members. The supportive environment of the project allowed her to take risks and embrace her role as an artisan.
She is now starting her own buissiness, doing clothes reapirs for other people and making her firsts baby clothes to sell. She feels she is in a learning process full of new possibilities.
Karina's story is a testament to the transformative power of the Empower Women Project. Through your generous support, she and others like her are not only gaining tangible skills but also discovering their innate potential to shape their futures. We thank you for your unwavering commitment to making these journeys of empowerment possible.