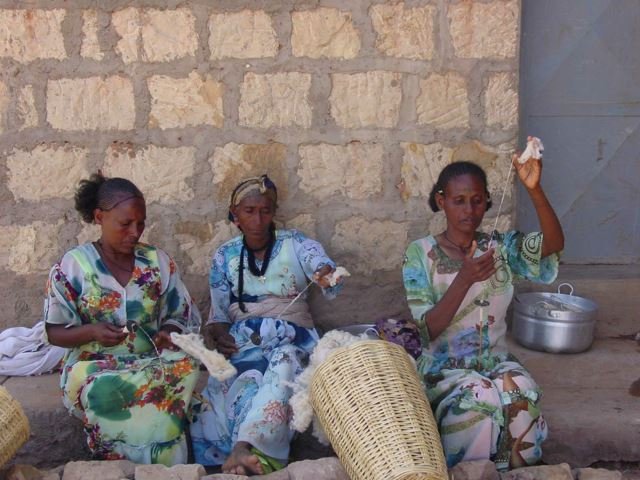 In 2005 when Global Goods Partners (GGP) was founded, e-commerce was in its infancy. It's hard to imagine now, only 11 years later, that shopping online wasn't the ubiquitous marketplace it is today. Yet, despite its newness, GGP was committed from the start to selling its products exclusively online. As a fair trade organization, this approach supported one of the movement's guiding principles of minimizing one's environmental footprint; this meant no GGP catalogs!
GGP was launched to create economic opportunity for women in some of the world's poorest communities by providing access to the US market for the fair trade, handmade products they produce. As a nonprofit social enterprise with revenue goals tied to sales as well as to donations, identifying the audience for GGP's partners' products and developing marketing plans would be key to its success.
At the time both of GGP's founders were parents of young children who were enlisted each year to raise money for their schools by selling wrapping paper and other consumables, which undermined lessons they were trying to teach their kids about conscious consumption. For a host of reasons, school fundraising stood out as a ready market for GGP. The idea was that school communities could raise funds by shopping online while, at the same time, supporting artisans in poor communities around the world and learning about the artisans' lives and the challenges they face.
GGP laid out a market research plan, compiling secondary research and conducting primary research through interviews with stakeholders at different points in the fundraising process. Online educational materials were developed, school lists were compiled for marketing purposes, and website functionality was built to track sales by school.
There was some early traction but, ultimately, the barriers to entry were too great to justify the continued allocation of resources to building the school fundraising market. In hindsight, GGP recognized that its research was too narrowly focused on the size of the potential marketplace and the other companies competing in the school fundraising space. Not enough attention was directed to understanding the disparate entry points and decision-making authority within individual schools and school systems. This lack of uniformity made marketing the program inefficient and ineffective.
Another important finding, perhaps not surprisingly, was that schools want to make the most money they can from fundraising campaigns. When faced with the opportunity to make 50 percent on the sale of wrapping paper rather than 30 percent on the sale of alpaca mittens handspun and hand knit by a woman in Bolivia, many schools opted for the 50 percent return. GGP simply could not compete with the margins that wrapping paper companies were able to realize.
The most important lessons that GGP learned from the school fundraising experience, which now seems self-evident, was that assumptions cannot drive action and that research requires a wide net and a deep dive. Intuition can be factored in but quantitative data and thorough qualitative analysis must drive decision-making.
Fortunately, while trying to expand into the school market, GGP was actively improving the website's visual appearance and user experience. A staff designer was also working with GGP artisan partners to produce more fashion forward and higher quality products. Despite the school fundraising set back, GGP's retail business grew and set the foundation for its expansion into the wholesale and private label markets. As GGP continues to increase its market penetration, it moves closer to its mission of strengthening income-generating initiatives for women in marginalized communities in the Global South.